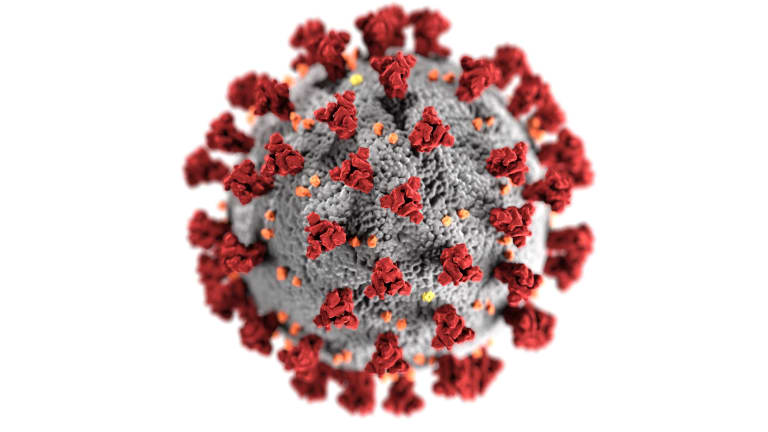 Blood Cancers and COVID-19 - What You Need to Know
COVID-19 puts individuals with leukemia, lymphoma, myeloma and MPN's at risk - Sept 2021 NCCN Vaccine Update Available
Cancer Connect Editorial Team updated 9/2021
The COVID-19 pandemic has swept through the world impacting every aspect of life creating fear and anxiety while leaving a toll of health and economic devastation which will continue into the foreseeable future. As the virus cycles through society we are facing a new "normal" while we await the scientific biomedical community to develop effective anti-viral drugs, vaccines, and medications to treat the "cytokine storm" which is responsible for the bulk of the mortality associated with the infection.
Cancer patients, their families, and caregivers are disproportionally impacted by the COVID pandemic. Cancer patients are twice as likely to become infected than the general population and significantly more likely to die from COVID-19 once infected.1
Sept 1, 2021 National Comprehensive Cancer Network Update 
The following groups should be considered eligible for a third dose of the mRNA COVID-19 vaccine right away based on the latest FDA/CDC decisions: 
Patients with solid tumors (either new or recurring) receiving treatment within 1 year of their initial vaccine dose, regardless of their type of cancer therapy 
Patients with active hematologic malignancies regardless of whether they are currently receiving cancer therapy Anyone who received a stem cell transplant (SCT) or engineered cellular therapy, especially within the past 2 years.
Any recipients of allogeneic SCT on immunosuppressive therapy or with a history of graft-vs-host disease, regardless of the time of transplant.
Anyone with an additional immunosuppressive condition or being treated with immunosuppressive agents unrelated to their cancer therapy. 
 People living in the same household with immunocompromised individuals should also get a third dose once it is available.  
The "Ask The Experts About COVID-19 and Cancer" Series
Individuals with Blood Cancers and COVID-19 Are Particularly Vulnerable
Leukemia, lymphoma, multiple myeloma and myeloproliferative neoplasms are all blood cancers that range from rapidly progressive to slow growing or indolent – many are associated with a compromised immune system which increases the risk of infection.
Doctors have learned a great deal about managing blood cancers during the pandemic in individuals with and without COVID-19 and patients and their physician must work together to determine optimal management. Effective strategies have been developed to ensure the best treatment and patients should NOT DELAY OR ALTER TREATMENT without discussing options with their doctor.
Key Principals in Individuals With COVID-19 Infection
Some patients with blood cancers and COVID-19 are at higher risk for severe infection and death.1,3,4 In general older patients, those with a poor prognosis and those requiring more intensive treatment are at greater risk of dying during treatment.
Importantly, the emerging data suggest that therapy can be safely administered to patients with COVID-19 infection, and that disease control portends improved outcome of COVID-19 infection.
Individuals impacted by a cancer diagnosis should consider two different strategies to reduce their risk during the pandemic. The first is to ensure they take appropriate precautions to avoid unnecessary exposure to the virus. The second is to consider whether changes to their treatment strategy could be implemented to reduce their risk of infection.
How to Limit COVID-19 Exposure
Limiting exposure to COVID-19 in order to avoid getting infected is key and consists of practicing good social hygiene, ensuring precautions are taken by the healthcare delivery environment to protect patients, to prioritize patients for COVID-19 testing and vaccine distribution.2
Should I take the vaccine even though I had COVID?
The US CDC recommends vaccination regardless of whether you already had COVID because we don't know how long an individual is protected again after recovering from COVID-19. Even if you have already recovered from COVID-19, it is possible—although rare—that you could be infected with the virus that causes COVID-19 again. Individuals treated for COVID-19 with monoclonal antibodies or convalescent plasma should also wait 90 days before getting a COVID-19 vaccine. 
What are Clinics and Cancer Centers Doing?
In order to protect cancer patient's cancer centers and clinics have adopting measures designed to improve patient safety by decreasing the risk of exposure to the virus.
Delaying or deferring non-essential clinic visits.
Using phone consultation or telemedicine appointments when possible.
Have laboratory work drawn locally with by primary care physician.
If clinic or hospital visits are necessary. Wear a mask or facial covering. Practice physical distancing. Clinics are screening for exposures either at clinic entrance or by phone one day prior to visit by checking for fever, cough, and other symptoms. Minimizing visitors (1 visitor + patient). Increasing the interval between visits when possible.
Evaluate your Treatment Plan to Reduce Unnecessary Risks
Make sure you understand the goal of therapy and that your treatment plan matches that goal. Is it to cure the cancer, prolong life's duration, or to maintain quality of life? It's more important than ever to be informed and understand how the treatment you select impacts outcomes compared to other treatment options or no treatment at all. There are some examples below that highlight areas where treatment changes or avoidance can reduce immunosuppression and or decrease the number and frequency of hospital visits. Each cancer center is developing recommendations and you should carefully evaluate your treatment options with your physician.
Is maintenance therapy really beneficial?
Many cancers, especially blood malignancies are currently treated with maintenance chemotherapy which is immunosuppressive. Maintenance is used because it delays the time to cancer recurrence, but it rarely prolongs survival. In the COVID-19 era does it make sense to stay on prolonged therapy that suppresses the immune system if there is no survival benefit?
How useful is imaging - are follow up CT/MRI scans really necessary?
Evaluation of a cancers response to treatment is performed at intervals during and following treatment. These tests can provide physicians and patients information about how an individual cancer is responding to treatment. They can reduce anxiety but may also contribute to "scan anxiety" as patients await the results. Another way to think about a scan is to ask the question; how will the scan results change management? The answer is often that it won't change management but will give the physician and patient some indication about the progress of therapy. During the COVID-19 era it may be prudent for patients to reduce the frequency of scans especially when the result won't immediately change their treatment. Blood biomarker tests are also increasingly available that can detect recurrence and patients should inquire whether a simple blood test can be performed instead of several scans.
Preparing Your Home in the COVID-10 era
Individuals caring for someone who is at a higher risk for serious illness from COVID-19 should consider the following.
Contact the patient's health care provider to ask about possibly obtaining extra, necessary medications. If this is not possible, see if you can have the medications mailed to you instead of picking them up in person.
Be sure to have over-the-counter medical supplies on hand that can be used to treat fever and other symptoms.
Have enough household items and groceries available so that you limit the time you need to be outside or at the store.
Be sure to clean and disinfect your home to remove germs. A good practice is to routinely scrub often-touched surfaces, such as tables, doorknobs, and light switches. When cleaning these items, use detergent or soap and water prior to disinfecting.
Take Everyday Precautions
The best way to keep others from getting sick is to ensure that you yourself are not exposed to the virus. To do so, please keep the following tips in mind:
Wash your hands thoroughly and often. This needs to be done for at least 20 seconds using soap and water. If you do not have access to soap and water, be sure to use hand sanitizer that contains 60% alcohol.
Avoid touching your face, nose, and eyes, especially if you have come in contact with "high-touch" surfaces in public areas, such as elevator buttons, door handles, and handrails.
Work to avoid crowds, and practice social distancing (a minimum of six feet).
Cancel all non-essential travel. This includes vacations as well as everyday trips to the store.
Practice Self-Care
As a caregiver, it is important to have your own support, too. So, it is essential to take some time for yourself (and having support around you can help).
Try to delegate responsibilities. If you are feeling overwhelmed or need to take a step back, it is very helpful to talk with someone about your feelings and needs. Make sure you also practice good personal wellbeing, healthy eating, and hygiene. Try to find an outlet to address the additional stress and anxiety you may be experiencing; it's difficult to give someone else the support and time they may need if you aren't also taking care of yourself.
The "Ask The Experts About COVID-19 and Cancer" Series
The Ask The Expert Series is made possible by support from The Personalized Medicine Foundation, Incyte Oncology, Abbvie, and CancerConnect. The "Ask The Expert" series is not a substitute for your doctor but should serve as a guide to facilitate access to additional information and facilitate a shared decision making process with your treating physician.
​References:
Wood WA, et al,"Outcomes of Patients with Hematologic Malignancies and COVID-19 Infection: A Report from the ASH Research Collaborative Data Hub" ASH 2020.
De Ramón C, Hernandez-Rivas JA, García JAR, et al. Impact of Sars-CoV2 infection on 491 hematological patients: the Ecovidehe Multicenter Study. Presented at: 62nd American Society of Hematology (ASH) Annual Meeting and Exposition; December 5-9, 2020. Abstract 312.
Chari A, Samur MK, Martinez-Lopez J, et al. Clinical features associated with COVID-19 outcome in MM: First results from International Myeloma Society Dataset. Blood. Published online November 6, 2020. doi:10.1182/blood.2020008150
Ganatra S, Dani SS, Redd R, et al. Outcomes of COVID-19 in patients with a history of cancer and comorbid cardiovascular disease. J Natl Compr Canc Netw. Epub 2020 Nov 3.
DOI: 10.1158/2643-3230.BCD-20-0151 Published November 2020