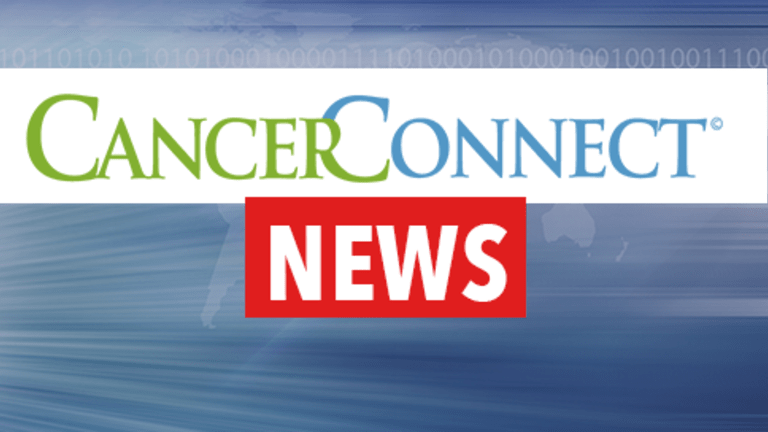 Bisphosphonate Use Increases Risk of Jaw Problems
Bisphosphonate Use Increases Risk of Jaw Problems
According to the results of a study published in the Journal of the National Cancer Institute, cancer patients who use intravenous bisphosphonates are more likely than nonusers to develop inflammatory conditions of the jaw and to undergo surgery to the jaw or facial bones.
Many patients with advanced cancers experience bone metastases, or spread of cancer to the bones. Bone metastases may ultimately cause debilitating bone pain, bone fractures, spinal compression (a life-threatening condition), and/or abnormalities in calcium levels in the blood; these conditions severely reduce a patient's quality of life. Treatment for bone metastases is aimed primarily at reducing pain, delaying the time when fractures occur, or reversing hypercalcemia (high levels of calcium in the blood).
Bisphosphonates are a class of drugs used for the treatment of cancer-related hypercalcemia (high levels of calcium in the blood) and of bone metastases in patients with advanced cancers. Bisphosphonates decrease the rate of bone destruction in patients with bone metastases. As well, clinical studies have demonstrated that bisphosphonates can significantly decrease the pain and number of fractures occurring from bone metastases.
Osteonecrosis of the jaw (death of bone in the jaw) has recently been reported as a potential complication of bisphosphonate therapy. The original reports involved the use of Zometa® (zoledronic acid), but cases have now been reported following the use of Aredia® (pamidronate) as well.
To estimate the frequency of osteonecrosis of the jaw in cancer patients who do and do not use bisphosphonates, researchers evaluated information from a large U.S. cancer registry.
The study involved 14,349 cancer patients who had used a bisphosphonate and 28,698 cancer patients who had not used a bisphosphonate. The two study groups were similar with respect to age, sex, cancer type, and osteonecrosis risk factors such as diabetes, alcoholism, and smoking.
The study collected information about jaw problems from Medicare claims databases. These databases contain codes for each diagnosis a patient receives. Although there is no diagnosis code that refers specifically to osteonecrosis of the jaw, the researchers were able to collect information about inflammatory conditions of the jaw and surgery to the jaw or facial bones.
After six years of follow-up, jaw inflammation or surgery had been reported in 5.5% of bisphosphonate users compared with only 0.3% of nonusers.
Risk of jaw inflammation or surgery increased with increasing duration of bisphosphonate use. Among individuals who had used a bisphosphonate, risk of jaw or facial surgery was nine times higher among those who had received more than 21 intravenous bisphosphonate doses than among those who had received three or fewer doses; risk of jaw inflammation was more than three times higher.
The link between bisphosphonate use and jaw inflammation or surgery did not vary by age, sex, or type of cancer.
The researchers conclude that users of intravenous bisphosphonates have an increased risk of inflammatory conditions of the jaw and jaw surgery. This increased risk may reflect more frequent osteonecrosis of the jaw.
The researchers also note, however, "Even if the association is ultimately shown to be causal, the toxicity of any therapy must be balanced against its efficacy. Intravenous bisphosphonate treatment is associated with a substantial benefit in the form of decreased bone loss and fractures experienced by cancer patients who have bone metastases."
Reference: Wilkinson GS, Kuo Y-F, Freeman JL, Goodwin JS. Intravenous bisphosphonate therapy and inflammatory conditions or surgery of the jaw: a population-based analysis. Journal of the National Cancer Institute. 2007;99:1016-24.
Copyright © 2018 CancerConnect. All Rights Reserved.