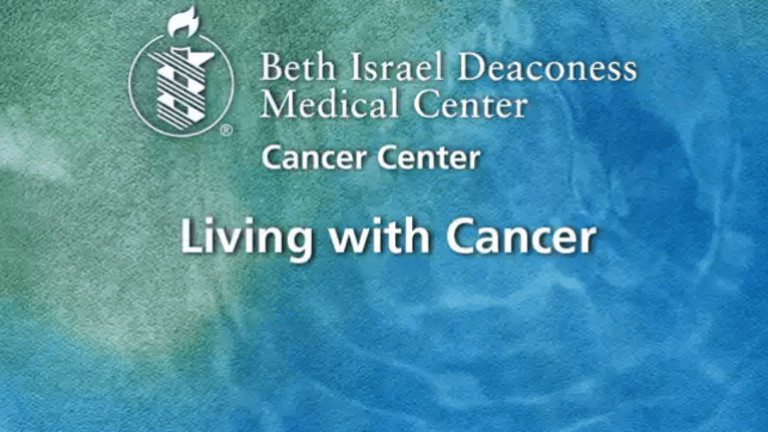 Balancing Work & Cancer
Balancing work and cancer is difficult - you have "rights" that can make the process easier.
Balancing Work and Cancer?
One of the challenges of living with cancer, especially during treatment, is finding the right balance in your life. Suddenly, our personal lives don't only mean time with family and friends, but also hours filled with needed appointments and naps. Most people who are treated for cancer take some time off from work. There is wide variability in how much time away from work is necessary or helpful. Depending on your course of treatment, you may need anything from a couple of weeks to six or more months of leave. In addition to the time dictated by medical/physical necessity, there are other factors that influence this decision.
Where you work and what you do matter a lot. If you teach kindergarten, you likely will be worried by the constant physical demands and the exposure to every possible germ and virus known to 5-year-olds. If you work in construction, you can't be on the job until you have completely regained full physical strength. If you work in an office, the attitudes of your supervisor and colleagues will influence your planning. A manager who is flexible, understands your need for doctors' appointments and allows you to work shorter days when you are not feeling too well may make it feasible to work through much of treatment.
Then there are the financial realities. It is helpful to speak with someone in Human Resources to explore the benefits available to you. Do you have short-term disability benefits? What happens to your insurance during a leave? Do you work in a wonderful place that allows others to donate unneeded sick days to you? If you are only paid for the days you work, the pressure is even greater. If finances will be a problem for you, speak with an oncology social worker who can tell you about possible sources of assistance. Ask your doctor for a referral.As an oncology social worker myself, my best advice, if you have choices about work, is to not make a decision too quickly. Certainly, you will need some time to recover from surgery. Beyond that, the best solution is impossible to generalize and hard to predict. If you can wait to see how you react to chemotherapy or when your radiation appointments are scheduled, it will be easier then to make the decision.
As a general statement, people tend to feel the worst on days 3, 4, and 5 after chemo. This is variable, of course, and some people do better or have longer periods of malaise. Think about this when you schedule your treatment. Would you rather be sickish during the week or on a weekend?Do not listen to everyone else's opinion about your working. This is very important. It's an area where there is a lot of projection, judgment and values--often without consideration for your particular physical, emotional and financial realities. Only you know what is possible and whether it would be better for your psychological health to be home and away from any professional stresses, or whether you would be better off with the normal distractions of the workday.
Returning to work is also tricky. If you have been away for a while, you will have to face others' questions, stories, and sidelong glances. You likely look differently than you did the last time they saw you. I have had many conversations with women who could not decide whether they should wear a wig to work or go without, sporting the new short hair that looks so different from their old self. It can be helpful to speak with one or two people and ask them to ease your return by telling others what you look like and what your wishes are regarding talking about your cancer. Would you prefer to tell your story repeatedly or would you prefer that others say only: "Glad you are back," and leave it to you to say more--or not? We all have different reactions to this issue, and it will help to think about it before your return. The more concrete you can be with your requests, the more likely it is to go smoothly.
Unfortunately, you can count on being ambushed by at least one thoughtless remark. Be prepared, when someone tells you about her neighbor who died of cancer or asks a very intrusive question about your treatment or prognosis, with my best all purpose response: "Why would you ask me that?" Note carefully: to use this line most effectively, you have to pause for a moment, look thoughtful, and then ask in a puzzled, not an angry, way. Done correctly, it works every time.My final advice about returning to work is to try to negotiate a gradual re-entry. If you can work part-time for the first week or two, it will be easier. You will be surprised by your physical and emotional fatigue when you return to your job. Working for partial full days is easier for many women than going fewer than five days per week.
Again, you know best what is possible in your position and what seems right for you.
Please share your experiences and thoughts with us in the
Workers Rights - from AIM - Know Your Rights
Whether you're newly diagnosed or have been living with cancer for quite a while, taking the time to learn about your legal rights as they relate to work and insurance issues can be an important step in becoming an empowered patient.
Of what legal issues should I be aware?
As an attorney at the Cancer Legal Resource Center, I speak with many women who are not only facing cancer but also taking on the task of dealing with legal issues related to their journey. Issues that arise for the women I work with are most often related to employment, access to insurance, and disability insurance benefits. If you find yourself facing legal issues related to these topics, it's important to address them directly so that you can access benefits and exercise your rights.
One Patient's Story
A good first step in educating yourself about your rights is to learn about which laws may apply to you as a patient. To help illustrate the key laws you may encounter, we can follow the story of a patient I worked with recently.
Lourdes,* a woman in her thirties who is living with a late-stage cancer diagnosis, had questions about her employment rights and insurance options. She was still working when we met, but she expected to have to take a medical leave from her job as her treatment progressed, and she wondered about her rights in this area.
In answer to Lourdes's question, I described to her the provisions of the Family and Medical Leave Act (FMLA). The FMLA requires private employers with 50 or more employees within a 75-mile radius of the employer's worksite to provide certain employees with 12 weeks of unpaid but job- and benefit-protected leave when they are unable to work because of their own serious health condition or that of a spouse, son, daughter, or parent. FMLA should allow Lourdes to take time off from work while ensuring that she retains her job and her health insurance benefits.
Employees eligible for FMLA are those who have worked for the employer for at least 12 months (cumulatively—it doesn't have to be consecutive) and have worked at least 1,250 hours in the 12 months immediately prior to their proposed leave. The 12 weeks of leave can be taken all at once or, if medically necessary, intermittently. It should be noted that FMLA is a baseline for what employers must provide, but sometimes workplaces adopt policies that expand benefits. Because of Lourdes's situation, including working at a large company for a few years full-time, she was eligible to take FMLA leave.
Another important legal protection that patients like Lourdes should be aware of comes from the Americans with Disabilities Act (ADA), which prohibits discrimination in all employment practices against qualified employees with disabilities who can perform the essential functions of their job, with or without reasonable accommodations. A reasonable accommodation is any change or adjustment in the work environment, or to the way things are customarily done, that enables someone with a disability to enjoy equal benefit and employment opportunities. Reasonable accommodations range from simple adjustments at the workplace for patients returning to work, to telecommuting arrangements, to extensions of leave. The Equal Employment Opportunity Commission is the federal agency that enforces the employment provisions of the ADA. Employers that have 15 or more employees must abide by the ADA. Some states have laws that expand this obligation to smaller employers as well.
It might seem odd to think of cancer as a "disability," but when used in this legal sense the term has a broader definition that can apply to some people living with cancer—both for purposes of requesting a reasonable accommodation under the ADA and for securing Social Security disability benefits.
The federal government offers two long-term disability benefit programs: Supplemental Security Income (SSI) and Social Security Disability Insurance (SSDI). To receive these benefits, you must apply to the Social Security Administration (SSA) and meet the SSA's definition of disability. The key to qualifying for benefits is to show how your medical condition and the side effects from its treatment are keeping you from working. Income and resources are used to determine whether you meet the financial requirements for SSI. Qualifying for SSDI, on the other hand, is based on your lifetime work history and how much money you have paid into the system through Social Security taxes.
Usually, these applications take three to four months to process; for SSDI there is an additional five-month waiting period. Lourdes had been surprised when, after applying for SSDI, she received it much more quickly. I explained to her that her SSDI application was likely expedited because of the type and the stage of cancer she has, which qualified her for the Compassionate Allowances program implemented by the SSA in 2008 to quickly identify medical conditions that qualify someone as presumptively eligible for Social Security disability benefits. (For a complete list of Compassionate Allowance conditions, visit socialsecurity.gov/compassionateallowances.)
Having discussed her disability insurance, Lourdes was also curious about how her health insurance would be affected by her leave and ongoing treatment. Specifically, she wondered about how she should go about getting health insurance coverage were she not able to return to her job (and retain her related insurance benefits) at the end of her 12-week FMLA leave. We discussed that one option would be for her to continue her current health insurance through COBRA (Consolidated Omnibus Budget Reconciliation Act). COBRA is a federal law that gives employees who work for employers with 20 or more employees the right to continue the same group health insurance coverage that they had while they were working. COBRA usually affords people the right to 18 months of coverage. Some states also have mini COBRA laws that allow former employees additional time to remain covered on the same insurance policy. This could be a great option because it would allow her to stay with her current providers; however, it could also be expensive because her employer would no longer subsidize the plan.
Another option in Lourdes's case would be to switch to her fiancé's health insurance plan, as their mutual employer recognizes people who are engaged as domestic partners. She was concerned, however, that she might be affected by a pre-existing condition exclusion period when she made the change, during which costs related to her cancer would not be covered for a certain amount of time. Luckily, there is a law that addresses just that: the Health Insurance Portability and Accountability Act (HIPAA).
HIPAA is a federal law that prohibits health insurance discrimination based on pre-existing medical conditions when individuals are moving from a group health insurance plan to another group health insurance plan or from a group plan to a HIPAA guarantee issue plan. There are three principal HIPAA protections: the law provides a federal right to an individual health insurance plan; it reduces the maximum pre-existing condition exclusion period to 12 months; and it gives individuals credit for the time that they had health insurance coverage in the past ("creditable coverage") to eliminate or reduce a pre-existing condition exclusion period.
Because Lourdes has had her own group coverage for more than 12 months, she has creditable coverage and could jump straight on to her fiancé's group plan without having any pre-existing condition exclusion period imposed so long as she ensures that her coverage does not lapse for 63 days. (To take advantage of HIPAA protections, there cannot be a recent break in health insurance coverage that lasts more than 63 days.)
A Universal Message
The legal and insurance issues that Lourdes is considering are obviously unique to her situation, but many women diagnosed with cancer will encounter similar questions as they progress through treatment and recovery. Though there are many other issues that may arise, depending on individual circumstances, those mentioned here should provide an overview of common challenges and solutions. Remember, by becoming aware of the issues you may encounter, you can benefit from critical protections and rights.
*Names and identifying factors have been changed to maintain confidentiality.