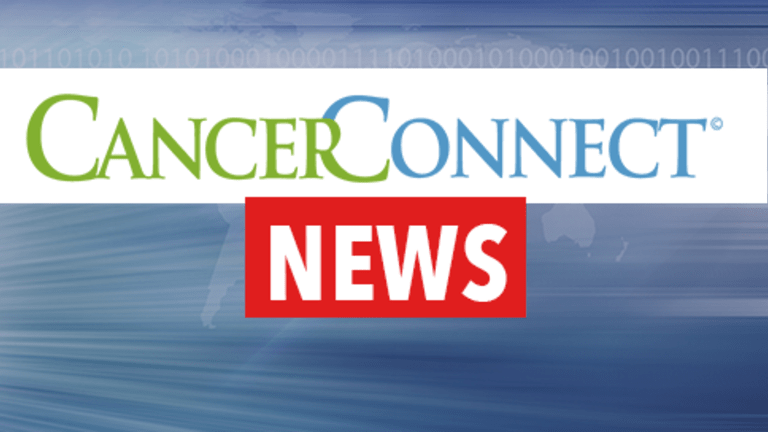 "Awaken the Dragon Within"
Breast cancer survivors look to the 2,000-year-old Chinese tradition of dragon boat racing for strength, support, & fun.
With roots in ancient China, dragon boat racing, a sport where a crew of paddlers propels a long, narrow boat through the water, may seem like an improbable activity for breast cancer survivors, but the sport has gained a large following. Survivors have found that the physical motion of the paddle stroke, the aerobic demands of the workout, and the camaraderie of the team community strengthen both body and spirit.
A dragon boat crew consists of 20 paddlers, sitting two abreast, who, using a specialized paddle, face forward and match the stroke of the teammate sitting in front of them for maximum efficiency. The team's goal is to stroke in time with the leading, or most forward, paddler, whose own timing is set by the beat of a drummer stationed at the vessel's bow. The boat is steered by an additional team member, seated behind the paddlers. Although dragon boat racing may sound obscure to some, it's actually an internationally recognized discipline with a governing federation—the International Dragon Boat Federation—and events and festivals around the globe.
Hope Afloat (www.hopeafloatusa.org), based in Philadelphia, Pennsylvania, and similar organizations around the nation and the world have recognized dragon boating as a great activity for breast cancer survivors, who benefit from the sport's physical demands as well as from the support network provided by the team of women with similar experiences.
Perhaps the most authentic explanation of the sport's benefits for survivors comes from a member of a team. As a breast cancer survivor who has experienced firsthand the transformative physical and spiritual influences of the sport, Regina Buchhofer loves to share information about dragon boating and how it has supported her recovery. Regina explains that the sport has taken her muscles and lungs to new limits and in so doing has reestablished her trust in her body when such confidence was undermined by a cancer diagnosis.
In the middle of her second semester of graduate school, at age 32, Regina was diagnosed with Stage II invasive breast cancer. She had both a new job and a new relationship, and life seemed to be progressing much as it should, until the discovery of a lump in her breast. Shocked, particularly given her youth and the absence of a family history of breast cancer, Regina was suddenly and unwittingly on an entirely different course.
With little time to accept this new reality, Regina moved forward with a course of treatment that would include chemotherapy, five years of tamoxifen (Nolvadex®), radiation, a mastectomy, and severe emotional lows for which she sought help from a psychotherapist.
Two years following her diagnosis, however, Regina's life again took a dramatic turn, this time for the better. In February 2002 she learned about Hope Afloat. The idea of dragon boat racing didn't take immediately—she had become quite withdrawn since her diagnosis and she couldn't swim, so the idea of joining a team, much less a water sport, seemed far-fetched. But as curiosity and a longing to meet other survivors got the best of her, Regina made her way to the docks on Philadelphia's Schuylkill River to meet the Hope Afloat team. "The tugging I felt to be with other breast cancer survivors became stronger," she explains. "I realized that I didn't have anything to lose."
Equipped with a lifejacket and a paddle, Regina was soon seated in a boat alongside fellow breast cancer survivors. The quick decision to join struck her at first emotionally: "I felt at that moment that I came home after being lost for two and half years," she says of the immediate sense of camaraderie. But she soon realized that this was no ordinary survivors' organization; this group was going to make her push herself to her physical capacity. "What I originally thought would be a leisurely stroll down the river was actually a rigorous and physically demanding sport that would push my body to its limits," she admits. And just how hard was this first workout? "I remember that on my drive home that night after practice, my legs were so sore and shaky that it hurt to use the gas and break pedals!" she answers.my body to its limits," she admits. And just how hard was this first workout? "I remember that on my drive home that night after practice, my legs were so sore and shaky that it hurt to use the gas and break pedals!" she answers.
After her body was challenged so rigorously by cancer and its treatment, Regina was afraid she would never gain the strength needed to be a successful paddler, saying that, as a result of her diagnosis, "I had lost trust in my body. I wasn't sure if my body was capable of being pushed to its limits like it had never been pushed before." But she soon learned that she could meet these athletic demands—and the result was empowerment: "I began to realize that my body had already been pushed to its limits with my treatment for breast cancer, and now it could do it again." A crucial difference, she says, was realizing that "this time I was in control."
Of the contribution this sport has made to Regina's recovery, she says, "Being part of Hope Afloat has helped me enormously to surpass every expectation I had about being strong after breast cancer." Paddling with her dragon boat team has not merely gotten Regina back into shape but has propelled her into better physical condition than she thought possible. "I can state with much confidence that I am in the best physical health I have been in my entire life," she affirms, adding that by finding a way to "fight back through rigorous physical activity," she's also happier and more confident than she's ever been.
Drawing attention to a major concern of many breast cancer survivors, Regina also touches on how dragon boat racing has helped her accept the loss of her breast. "Being a part of this team and witnessing my body become stronger has helped me turn my focus away from what I have lost and onto what I have gained," she says. "I will never have my breast again; it will never look or feel the same, but look at these arms, legs, and back!"
Regina's advice to other breast cancer survivors: "Take back control of your life and your body." She encourages fellow survivors to get out there, try something new, and be ready to be "amazed with what you discover," or, as Hope Afloat's mission statement encourages, making a new sport part of your recovery just may "awaken the dragon within."encourages, making a new sport part of your recovery just may "awaken the dragon within."