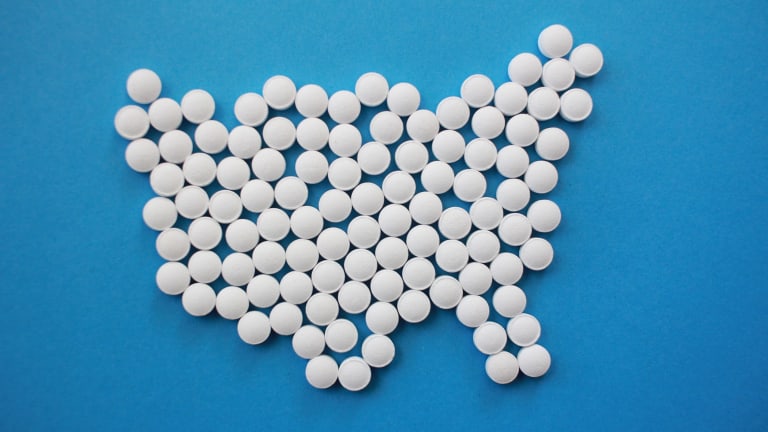 by Dr. C.H. Weaver M.D. updated 5/2020
Non-steroidal anti-inflammatory drugs (NSAIDS) are medicines that are used for the treatment of a wide range of musculoskeletal illnesses including spinal disorders, osteoarthritis and inflammatory conditions like rheumatoid arthritis. NSAIDs effectively relieve pain, inflammation, and fever. A number of treatment guidelines for osteoarthritis, rheumatoid arthritis, and chronic low back pain recommend the use of NSAIDs for extended periods of time.
Like all medicines, NSAIDs are associated with potential side effects including hypertension and gastrointestinal bleeding. Analyses of cardiovascular trials evaluating NSAID "cardio-protective" effects suggested that aspirin may also have a viable role in cancer prevention. In fact, evidence from comparative trials suggests that a daily dose of aspirin (75mg or more) might decrease the risk of developing cancer - suggesting an approximately 20% reduction in overall cancer incidence between three and five years after initiation of aspirin use and a 30 percent reduction during follow-up more than five years later. (10)
Doctors from Denmark published a report on a potential benefit of the prolonged use of low-dose aspirin and NSAIDs. Danish physicians evaluated the use of low-dose aspirin or other NSAIDs and colorectal cancer. In the studied population from Northern Denmark, 10,280 cases of cancer were compared to 102,800 controls in regard to aspirin or NSAID drug use. Continuous long-term use of aspirin (greater than 5 years) was associated with a 27% reduction in colorectal cancer risk. Continuous long-term non-aspirin NSAIDs use was associated with a 43% decreased risk. The decrease in risk was noted in particular with NSAIDs with high cyclooxygenase-2 inhibition like celecoxib.(8)
This observation was confirmed in a recently published systematic review and meta-analysis of all the published observational studies on aspirin and digestive tract cancers published through March 2019 which included 113 studies, including 45 that looked specifically at colorectal cancer risk. The analyses found that regular use of aspirin reduces the risk for several cancers and there is increased benefit with longer duration of use, and higher doses. (1)
Regular aspirin reduces the risk of developing colon, esophageal, stomach, pancreatic and some liver cancers. (2,7,9)
Regular aspirin use did not appear associated with a reduced risk for developing head and neck cancer.
An aspirin dose of 75 mg to 100 mg per day conferred a 10% reduction in risk for colorectal cancer, whereas a dose of 325 mg per day conferred a 35% reduction and a dose of 500 mg per day conferred a 50% reduction.
Results also showed inverse duration-risk relationships between aspirin use and developing cancer.
Although the inherent biases of observational studies serves as a limitation to this and similar studies the analyses seems to support a beneficial effect of aspirin for the prevention of colon and other cancers of the digestive tract. These study results are consistent with a previous large analyses published in JAMA Oncology that found regular aspirin use reduced the risk of colorectal cancer by 19 percent and the risk of any gastrointestinal cancer by 15 percent.
Researchers affiliated with the American Cancer Society also evaluated data from individuals participating in the Cancer Prevention Study II Nutrition Cohort. This study included nearly 7,000 men and over 7,600 women who enrolled between 1992 and 1993. Aspirin use was reported along with overall cancer incidence as well as the incidence of 10 specific cancers.
Among individuals who used adult-strength aspirin for five or more years, men had a 16% reduced risk of developing cancer compared with those who never used aspirin and women had a 14% reduced risk of developing cancer compared with those who never used aspirin.
Daily adult-strength aspirin use carried a 32% reduced risk of developing colorectal cancer among men and women combined, a 19% reduced risk of prostate cancer among men, and a 17% reduced risk of breast cancer among women.
Individuals should consider taking aspirin to reduce their risk of colorectal cancer, particularly those with other reasons for regular use, such as heart disease prevention. Because aspirin carries risks of its own and is not suitable for everyone, individuals should discuss the potential benefits and risk of aspirin with their treating physician in the context of an overall health plan that includes heart and other preventable diseases. (1)
Melanoma & Skin Cancers
Skin cancer is the most commonly diagnosed cancer in the United States, with more than one million new diagnoses each year. The most common types of skin cancer are basal cell carcinoma and squamous cell carcinoma. Melanoma is a less common form of skin cancer, but tends to be more aggressive.

Women who regularly take aspirin may also have a reduced risk of developing melanoma. In previous studies the impact of NSAIDs on the risk of melanoma has been inconsistent. When researchers analyzed data from the Women's Health Initiative Study the study analysis indicated that women who took aspirin regularly had a 21 percent reduced risk of melanoma compared to non-aspirin users. Aspirin's protective effect increased over time—the researchers found that there was an 11 percent reduced risk at one year, a 21 percent reduced risk between one and four years, and as much as a 30 percent reduced risk at five years and beyond. The use of non-aspirin NSAIDs was not associated with reduced melanoma risk. (13,14)
Researchers from Denmark evaluated all skin cancers between 1991 and 2009 including 1,974 cases of squamous cell carcinoma; 13,316 cases of basal cell carcinoma; and 3,242 cases of malignant melanoma in comparison to nearly 179,000 population controls—with 10 controls matched to each case by age, gender, and country of residence. They measured the use of aspirin and other NSAIDs through a prescription database.
The results indicated that individuals who had ever used NSAIDs were 15 percent less likely to develop squamous cell carcinoma and 13 percent less likely to develop malignant melanoma compared to those who did not use NSAIDs. Long-term use (7 or more years) and high-intensity use was associated with an even stronger effect. (15) Researchers from Australia have reported similar findings.(16)
Prostate Cancer
The regular use of non-steroidal anti-inflammatory drugs may also reduce the risk of benign prostatic hyperplasia as well as prostate cancer. Studies have reported that...
Men who had used aspirin or ibuprofen at least twice a week for more than a month had a 33% lower risk of prostate cancer than men who did not use aspirin or ibuprofen.
Men with a specific variant of the LTA gene were more likely than other men to benefit from aspirin or ibuprofen. Use of aspirin or ibuprofen reduced the risk of prostate cancer by 57% among men with the variant, and did not significantly reduce the risk of prostate cancer among men without the variant.
The researchers conclude that genotype may influence the protective effect of NSAIDS on prostate cancer.The second study evaluated the effect of NSAID use on BPH. Researchers conducted a study among 2,447 men in Olmsted County, Minnesota.
Daily NSAID use was linked with a 27% reduction in the likelihood of moderate or severe urinary symptoms.
Daily NSAID use reduced the risks of low urinary flow rate, increased prostate size, and elevated PSA by roughly half.
In a more recent study, researchers analyzed data from 5,955 men in the Cancer of the Prostate Strategic Urologic Research Endeavor (CaPSURE) database. All of the men had localized prostate cancer and were treated with surgery or radiation. Over one-third of the men (37%) were taking anticoagulants—most commonly, aspirin. The researchers found that after a median follow-up of 70 months, the risk of death from prostate cancer was significantly lower in the group of men taking aspirin compared to their counterparts. In fact, those taking aspirin were less than half as likely to die from prostate cancer over a 10-year period—the prostate cancer death rate among the men taking aspirin was 3 percent compared to 8 percent among the men who were not. Men taking aspirin were also significantly less likely to experience disease recurrence or cancer spread to the bones. The researchers concluded that regular aspirin use is associated with reduced prostate cancer-specific mortality.
References:
Cao Y, Wu K, Wang M, et al. Population-wide Impact of Long-term use of Aspirin and the Risk for Cancer. Jama Oncology. Published online March 3, 2016. doi:10.1001/jamaoncol.2015.6396.
Rothwell PM, Fowkes FG, Belch JF, et al. Effect of daily aspirin on long-term risk of death due to cancer: analysis of individual patient data from randomised trials. The Lancet. 2011;377:31-41.
Jacobs E, Thun M, Bain E, et al. A large cohort study of long-term daily use of adult-strength aspirin and cancer incidence. Journal of the National Cancer Institute. 2007; 99: 608-615.
Zhang X, Smith-Warner SA, Collins LC, et al. Use of aspirin, other nonsteroidal anti-inflammatory drugs, and acetaminophen and postmenopausal breast cancer incidence. Journal of Clinical Oncology. Published early online August 27, 2012. doi: 10.1200/JCO.2012.42.2006
Choe KS, Cowan JE, Chan JM, et al. Aspirin use and the risk of prostate cancer mortality in men treated With prostatectomy or radiotherapy. Journal of Clinical Oncology. Published early online August 27, 2012. doi: 10.1200/JCO.2011.41.0308
British Journal of Cancer, Vol 84, No. 7, pp. 965-968, 2001
Friis S et al. Low-dose aspirin or nonsteroidal anti-inflammatory drug use and colorectal cancer risk. Ann Intern Med 2015;163:347-35
Tan X-L, Reid Lombardo KM, Bamlet WR, Robinson DP, Anderson K, Petersen GM. Aspirin, nonsteroidal anti-inflammatory drugs (NSAIDs), acetaminophen and risk of pancreatic cancer. Presented at the 102nd Annual Meeting of the American Association for Cancer Research (AACR), April 2-6, 2011, Orlando, FL. Abstract 1902.
Thun MJ, Jacobs EJ, Patrono C. The role of aspirin in cancer prevention. Nature Reviews Clinical Oncology. Published early online April 3, 2012. doi:10.1038/nrclinonc.2011.199
Liu X, Plummer SJ, Nock NL, Casey G, Witte JS. Nonsteroidal Antiinflammatory Drugs and Decreased Risk of Advanced Prostate Cancer: Modification by Lymphotoxin Alpha. American Journal of Epidemiology. Early Online Publication August 24, 2006.
St. Sauver JL, Jacobson DJ, McGree ME, Lieber MM, Jacobsen SJ. Protective Association between Nonsteroidal Antiinflammatory Drug Use and Measures of Benign Prostatic Hyperplasia. American Journal of Epidemiology. Early Online Publication August 11, 2006.
Gamba CA, Swetter SM, Stefanick ML, et al. Aspirin is associated with lower melanoma risk among postmenopausal Caucasian women. Cancer. Published early online March 11, 2013: DOI: 10.1002/cncr.27817.
Rothwell PM, Price JF, Fowkes FGR et al. Short-term effects of daily aspirin on cancer incidence, mortality, and non-vascular death: analysis of the time course of risks and benefits n 51 randomised controlled trials. Lancet. Early online publication March 21, 2012.
Johannesdottir SA, Chang ET, Mehnert F, et al. Nonsteroidal anti-inflammatory drugs and the risk of skin cancer: A population-based case-control study. Cancer. Published early online May 29, 2012. DOI: 10.1002/cncr.27406
Butler GJ, Neale R, Green AC, et al. Nonsteroidal anti-inflammatory drugs and the risk of actinic keratoses and squamous cell cancers of the skin. *Journal of the American Academy of Dermatology.*2005;53:966-972.
Copyright © 2018 CancerConnect. All Rights Reserved.