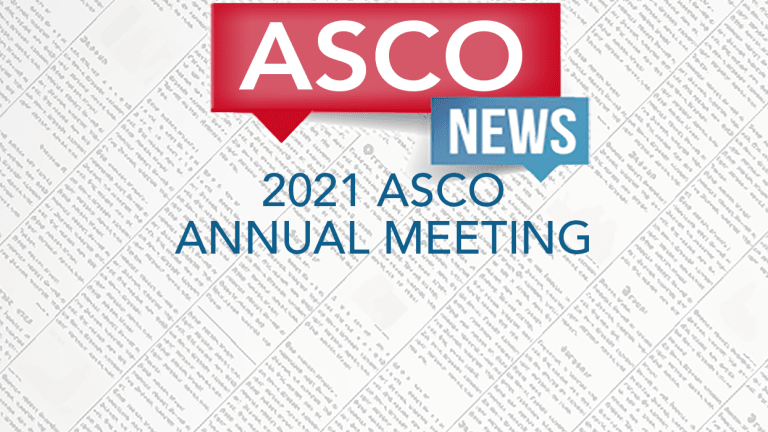 Alrizomadlin
Alrizomadlin may restore efficacy of PD-1 blockade in immunotherapy-resistant tumors
by Dr. C.H. Weaver M.D. 6/2021
According to a research update presented at the 2021 ASCO Annual Meeting alrizomadlin when used with Keytruda (pembrolizumab) appears to restore its anti-cancer effects in patients with melanoma who are resistant to or intolerant of immunotherapy.
About Alrizomadlin
Alrizomadlin is an MDM2 inhibitor that can restore TP53 function and is a host immunomodulator and regulator of tumor immune escape mechanisms, leading to enhanced T-cell mediated anti-tumor immunity. MDM2 is a common molecular alteration in cancer and resistance to PD-1 inhibitors has been attributed to MDM2 amplification suggesting that MDM2 might convey resistance to immunotherapy or have a deleterious effect.
Researchers evaluated adults with immunotherapy resistant cancers treated with a combination of alrizomadlin and Keytruda and observed responses in 25% of patients with melanoma and a disease control rate of 55%. Responses were observed in patients with uveal melanoma, mucosal melanoma, and cutaneous melanoma. Responses were also observed in NSCLC, liposarcoma, urothelial carcinoma, and in patients with malignant peripheral nerve sheath tumors.
These initial study results are encouraging and suggest alrizomadlin may play a role in enhancing the effectiveness of Keytruda and other checkpoint inhibitor immunotherapy medications.  The Reversal of immunotherapy-resistance appears to be a promising area for continued evaluation.
Reference
Tolcher AW, et al. ASCO 2021, Abstract 2506.