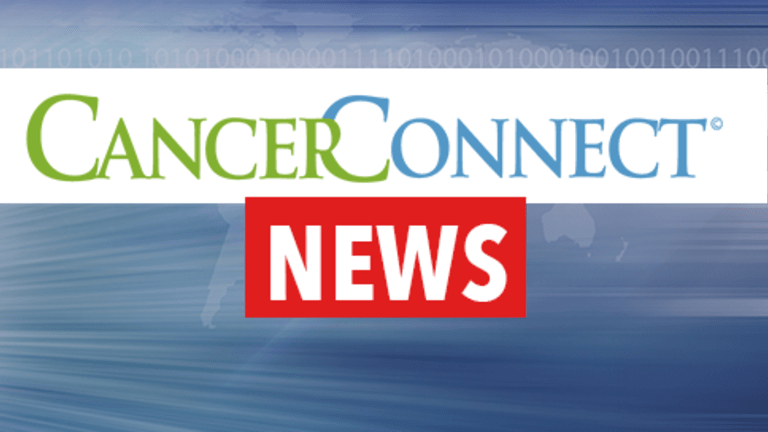 A Spoonful of Laughter Helps the Medicine Go Down
Laugh, chuckle, giggle, and guffaw your way through cancer treatment.
Cancer is no laughing matter—but a little laughter goes a long way to uplift, enliven, and relieve stress in cancer patients who are bogged down by the anxiety of their illness. You may not feel like laughing, but it could be just the release you need.
"If everybody in the room is laughing, there is not only relief for everyone but I think there is a great spiritual uplift that happens for us. The diagnosis is no different, the prognosis is no different, but suddenly we feel like we can handle it better," says Hob Osterlund, RN, MS, CHTP, a clinical nurse specialist in pain management. Osterlund has been exploring humor in healthcare for more than 25 years and has created several therapeutic humor programs for patients.
Osterlund insists that cancer patients need help navigating the inevitable anxiety that accompanies a cancer diagnosis, and humor is a one-size-fits-all approach. "Humor is just magic," she says. "There are lots of complementary practices available out there, but humor is the one nobody objects to."
How Humor Works
The terms humor and laughter are often used interchangeably, but they are not exactly the same. Humor is the cognitive perception of something funny, mirth is the emotion that accompanies humor, and laughter is the behavior that communicates mirth to others. Typically, humor leads to mirth and laughter; however, the simple act of laughter (even in the absence of anything funny) tends to intensify mirth and even induce mirth in others. In other words—laughter really is contagious.
Humor (including mirth and laughter) provides a unique release valve for stress. It has been shown to elevate mood and relieve anxiety. Osterlund says that it doesn't really matter what type of humor people use so long as it provides them with a sense of relief: "Find something gentle, something that really tickles that place in you, and then find someone to share it with because we know that laughter multiplies when you're with others."
Therapeutic Humor
Therapeutic humor can be practiced in many different ways: through participation in "laughter groups"; by viewing comedy performances, funny movies, and television shows; or by simply being open to finding some humor in everyday life.
Early in her nursing career, Osterlund saw a need for humor. What started as an ability to laugh and joke with her patients evolved into a passion for encouraging and sharing humor to promote health and help people navigate stress and illness. After observing that patients who were alone, scared, and in pain would often turn to the television for distraction, Osterlund created the Chuckle Channel, a 24-hour, commercial-free comedy channel available to hospitals for programming on their in-house television systems.
Osterlund knew that television was often filled with negative messages that left patients more depressed, so she thought, How can we therapeutically use television because that thing is in the room 24 hours a day, and we know people are going to turn it on.
The Chuckle Channel consists of gentle, funny programming that meets what she calls the SUFI criteria: suitable for all ages, uplifting, funny, and inclusive. Osterlund believes that a lot of television programming can have a potentially negative impact on self-esteem and emotional wellness, so in creating the Chuckle Channel her goal was to offer alternative programming that would leave patients feeling uplifted and as if they are 100 percent okay just the way they are.
It Really Works
Therapeutic humor is not just another feel-good concept—it has been proven to elevate mood, increase pain tolerance, and reduce stress, anxiety, and depression.1 Research is ongoing to measure the effects of humor and laughter in the healthcare setting.
Sherry Dunay Hilber founded Rx Laughter, a nonprofit organization dedicated to "entertainment therapy, education, and research," to evaluate the health benefits of therapeutic humor. The organization has conducted several small research projects, including one in adult cancer patients in Thailand in which patients who watched funny programs reported improved sleep.2 Another Rx Laughter study involving children has shown that the patients were able to tolerate a standardized pain task (like placing a hand in cold water) longer and with less discomfort while watching a funny film.3
Rx Laughter continues to provide therapeutic entertainment and conduct research in many disease settings. "It's not just about laughter; it's about humorous interaction," says Hilber. "The ultimate goal is not laughter—it's positive emotion."
As the principal investigator in a comic study at the Queen's Medical Center in Honolulu, Hawaii, Osterlund too is involved in research focused on the benefits of laughter therapy. The randomized, controlled study enrolled 50 patients undergoing chemotherapy who were randomly assigned to watch a comedy or a rather boring documentary. Researchers measured stress levels and immune function (via saliva samples) before and after the films and are now in the process of analyzing the results to determine what happened to symptoms, immune function, and stress levels as a result of incorporating humor into treatment.
Studies like those that Hilber and Osterlund are involved with are a sign that researchers are catching up with what we all already know: it feels good to laugh.
Finding Humor
Anyone can find humor with or without a formal therapeutic humor program. It's all in the attitude. When Susan Kobayashi was diagnosed with Stage III colon cancer, she took matters into her own hands. "I never thought for a single minute that I wasn't going to be fine," she says. "I knew I was going to have to redefine fine, but I was going to stay above the grass."
Susan created a group that she called her "chemo buddies"—women who took turns accompanying her to chemotherapy treatments. She had rules for the group, instructing her friends to dress up and be cheerful. They sat in the chemo suite for hours, playing games, laughing, and distracting Susan from the task at hand. "If I'm going to be doing something, I might as well be happy," Susan says.
But Susan didn't stop at ensuring her own happiness; she worked passionately to spread the joy of humor to all patients at the Queen's Medical Center during her treatment. She played jokes on her nurses, once pulling back the sheet to reveal her feet cloaked in dinosaur boots and joking, "Look, you told me there would be side effects, but I'm turning green. We might have a lawsuit on our hands."
When she saw how dismal the hospital environment could be, Susan donated money for 12 DVD players and thousands of dollars worth of funny movies. She wanted to spread humor to other patients who needed it. Her sense of humor was contagious; often other patients would overhear the laughter coming from Susan's group and ask if they could join.
"There is something inside of every single human being that will get them through things," Susan says, "and everybody can find out what it is if they become introspective and look for answers. Basically, my mode was to find joy."
Osterlund agrees that humor can be a powerful ally. She suggests that people find simple ways to incorporate humor and laughter into their treatment. She recounts the story of a cancer patient who donned a silly rainbow wig and then pressed his nurse's call button, saying, "Come quickly. I'm having a side effect of my chemotherapy." When the nurse appeared, he said, "Look what the chemo has done to my hair!" He laughed, the nurse laughed, and soon the laughter spread throughout the rest of the staff.
To Osterlund that is the benefit and the joy of humor. "Give yourself the uplift of it," she says. "Even if nothing has changed in your life, some relief has happened."
Looking for a Laugh?
Laughter groups. Check with your hospital or clinic to see if they offer a laughter group.
Laughter on the phone. For an instant laugh, call the laughter yoga line during its regularly scheduled conference calls. Someone will answer and immediately begin laughing and you won't be able to help but join in. Call (712) 432-3900 and enter ID code: 6071292#. The call is free (other than long-distance charges). There are 11 calls every day of the year, and each call lasts 20 minutes. For more information visit:www.laughteryogausa.com/Laughteronthephone.html
Laughter track. Listen to an embedded laughter track at:www.laughangeles.com/sounds/ha_cd_clip.mp3
YouTube. More than 90 million people have tuned in to hear the contagious laughter of the laughing baby. Visit:www.youtube.com/watch?v=5P6UU6m3cqk
Finding the Humor
Here are just a few of the organizations dedicated to therapeutic humor:
Association for Applied and Therapeutic Humor:www.aath.org
Comedy Cures:www.comedycures.org
Rx Laughter:www.rxlaughter.org
References
. Berk LS, Felten DL, Tan SA, Bittman BB, Westengard J. Modulation of neuroimmune parameters during the eustress of humor-associated mirthful laughter. Alternative Therapies in Health and Medicine. 2001;7(2): 62-72, 74-76.
2Berk LS, Fellten DL, Tan SA, et al. Modulation of neuroimmune parameters during the eustress of humor-associated mirthful laughter. Alternative Therapies in  Health and Medicne. 2001; 7: 62-72, 74-76.
3 Bhosai SJ, Miwa S, Dunay Hilber S. Understanding the effects of humor therapy on patients' self-reports of pain, comfort, and anxiety. Available online at www.rxlaughter.org.
Copyright © 2018 CancerConnect. All Rights Reserved.