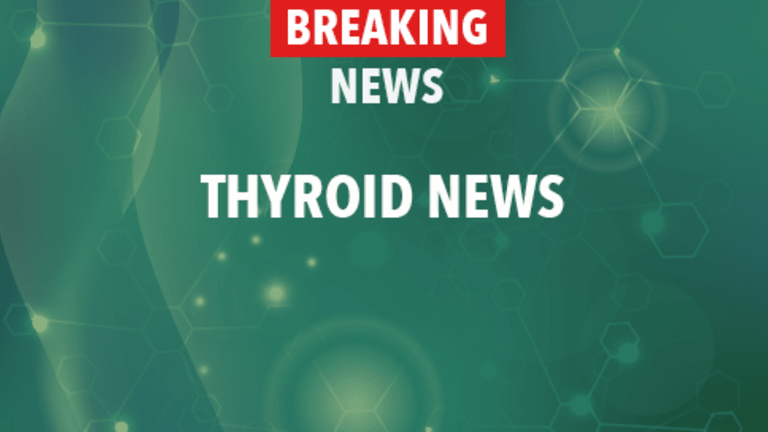 Radiation Treatment for Breast Cancer Does Not Increase Risk of Thyroid Cancer
Radiation Treatment for Breast Cancer Does Not Increase Risk of Thyroid Cancer
Women who undergo radiotherapy (RT) as treatment for breast cancer are not at an increased risk of developing thyroid cancer, according to the results of a recent study published in
Cancer.
Previous clinical studies have indicated that when radiation is used to treat cancer, the radiation can scatter, thereby causing adjacent organs to receive a dose of radiation. As a result, researchers have been working to evaluate the possible carcinogenic effects of RT in order to determine whether individuals who receive RT are at an increased risk for developing other cancers.
In a recent retrospective study, researchers evaluated whether RT delivered to the breast could scatter and increase the risk of thyroid cancer. The researchers used data from the Surveillance, Epidemiology and End Results (SEER) program of the U.S. National Cancer Institute. The study involved 194,798 women who were diagnosed with breast cancer between 1973 and 1993. The women were divided into two groups: the RT group and the non-RT group. The researchers then identified subjects who were subsequently diagnosed with invasive thyroid cancer. (The researchers excluded cases of thyroid cancer that were diagnosed within the first two years after the breast cancer diagnosis because the latency period for RT is several years.)

Of the 194,798 women in the study, 48,495 received RT as part of their initial treatment for breast cancer, whereas 146,303 women did not. The results indicated that 28 women in the RT group and 112 women in the non-RT group subsequently developed thyroid cancer. Overall, there was no significant increase in the risk of thyroid cancer in either group compared with the general population.
The researchers concluded that the risk of thyroid cancer after RT for breast cancer was so low as to be undetectable. Therefore, they determined that women who have received RT for breast cancer do not require any special surveillance for thyroid cancer. (
Cancer, Vol 92, No 6, pp.1411-1418, 2001)
Copyright © 2018 CancerConnect. All Rights Reserved.