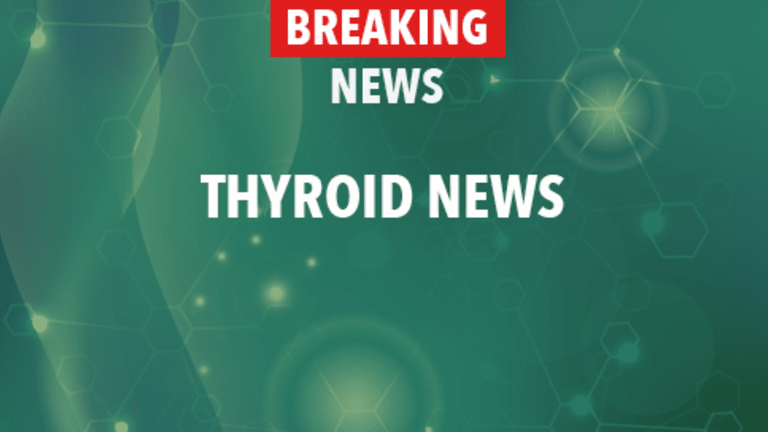 FDA Approves Tafinlar plus Mekinst for Patients With Anaplastic Thyroid Cancer
FDA Approves Tafinlar plus Mekinst for Treatment of Certain Patients With Anaplastic Thyroid Cancer
CancerConnect News: On May 4, 2018, the US Food and Drug Administration (FDA) has approved Tafinlar®(dabrafenib) in combination with Mekinist® (trametinib) in combination for the treatment of patients with locally advanced or metastatic anaplastic thyroid cancer (ATC) with BRAF V600E mutation and with no satisfactory locoregional treatment options.
Anaplastic thyroid cancer is an aggressive, poor-prognosis type of thyroid cancer but is rare, accounting for only 1% to 2% of all thyroid cancers. The National Institutes of Health estimates that there will be 53,990 individuals diagnosed with thyroid cancer in 2018.
About Tafinlar + Mekinist Combination
Tafinlar and Mekinist are both precision cancer medicines referred to as kinase inhibitors. They block the action of certain biochemical pathways involved in the growth and spread of cancer cells.  Treatment with tafinlar targets the BRAF V600E mutation and mekinst targets the BRAF V600E or V600K mutations. When tafinlar is used with mekinist, the combination has been shown to slow tumor growth more than either drug alone.
The current approval is based on a clinical trial enrolling patients with rare cancers with the BRAF V600E mutation, including locally advanced, unresectable, or metastatic ATC with no locoregional treatment options. The overall response rate was 61% in 23 patients with ATC who were evaluable for response. Response duration was at least 6 months in 64% of responding patients.
Precision cancer medicines continue to expand the treatment options for individuals diagnosed with cancer and patients should ensure they discuss the role of genomic testing with their treating physician in order to determine if they are eligible for the combination of Mekinst and Tafinlar or other targeted therapies. ATC is the third cancer with this specific gene mutation that this drug combination is approved to treat; the combo is also indicated for BRAF-positive metastatic melanoma and non-small cell lung cancer.
Common side effects include pyrexia, rash, chills, headache, arthralgia, cough, fatigue, nausea, vomiting, diarrhea, muscle pain, dry skin, decreased appetite, edema, hemorrhage, hypertension, and dyspnea.
The FDA noted that the severe side effects of dabrafenib include new cancers, growth of BRAF wild-type tumors, bleeding, heart problems, eye problems, fever, skin reactions, worsening diabetes, and anemia.
Severe side effects of trametinib include the development of new cancers, bleeding, inflammation and perforation of the intestines, blood clots, heart problems, eye problems, lung or respiratory problems, fever, skin reactions, and worsening diabetes.
Reference:
Copyright © 2018 CancerConnect. All Rights Reserved.