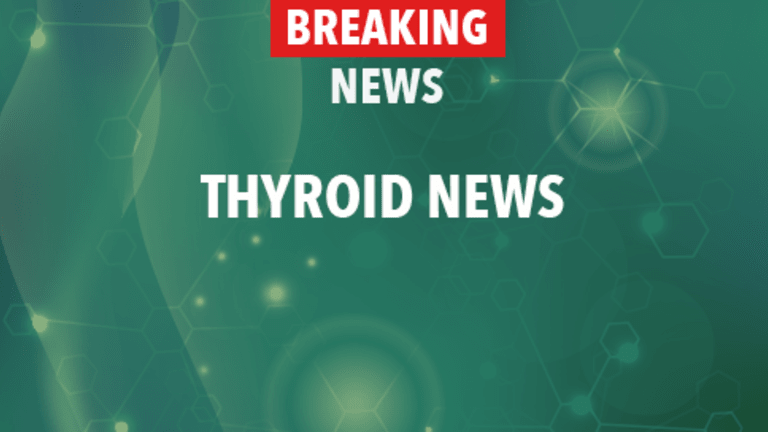 Publish date:
DearThyroid.org Moderates New Community on CancerConnect.com
Join the conversation and connect with others in a safe, secure, moderated community!
Join the conversation and connect with others in a safe, secure, moderated community!
DearThyroid.org Moderates New Community on CancerConnect.comThe advocacy group DearThyroid.org has joined forces with OMNI Health Media to moderate the new thyroid cancer community on CancerConnect.com. OMNI Health Media, a leading specialty publisher of cancer-related information, websites, and applications specifically for consumers, now offers a community for people with thyroid cancer to share information, inspiration, hope, and support.
Thyroid cancers and thyroid diseases are growing at an alarming rate among teens and young adults. Over 50 million people in the United States are living with some type of thyroid disease. Of those 50 million, 13 million people remain either undiagnosed or misdiagnosed. Though more prevalent in women, thyroid diseases and cancers can and do affect men. Due to the lack of awareness of thyroid diseases and cancers, many patients feel isolated.
CancerConnect.com provides a robust information platform for people dealing with thyroid cancer. The site is populated with rich content to support the many ongoing needs of individuals battling the disease and also offers information on caregiving, health and wellness, and nutrition to provide support for anyone affected by a diagnosis of thyroid cancer. Visitors to CancerConnect.com can ask questions, share experiences and connect with others who share their issues in a secure and confidential environment.
"As a thyroid cancer survivor myself, I know the importance of having a group of people who can identify with what you're going through, physically, emotionally, and socially," says Joanna Isbill, VP Business Development & Strategy for Dear Thyroid™. "We are excited to partner with OMNI Health Media and become involved in the CancerConnect communities in order to provide thyroid cancer patients with the support and resources they need and deserve."
"People with thyroid cancer and their caregivers need ongoing access to support—not just during a brief office visit with their physician, but when they go home and do research. They need help and support during sleepless nights as well as during busy days," explains Charles Weaver, MD, a medical oncologist and CEO of OMNI Health Media. "We are enthusiastic about working with DearThyroid.org and hope to help individuals find support in managing all phases and stages of their disease—from determining the best course of treatment, to understanding eligibility for clinical trials, to paying for treatment and other broader financial issues such as choosing a health plan that best fits their needs."
"After spending years being misdiagnosed and mistreated pre-diagnosis and post diagnosis of Graves' disease and Graves' eye disease, I wrote scathing hate letters to my thyroid," says Katie Schwartz, Founder and CEO Dear Thyroid. "Since launching DearThyroid.org and reading the atrocities patients with thyroid cancer and thyroid disease have endured, it has become my mission to be part of the movement that invokes change, awareness, and education about this disease. Over 50 million patients are suffering, emotionally, financially, and physically. The concept that this disease can be 'cured' with a pill is unconscionable, false, and serves to perpetuate the notion that thyroid disease and thyroid cancer are 'easy to treat' conditions. Dear Thyroid is and will continue to do everything in our power to hold doctors accountable, improve the quality of life for patients and families, and educate the over 13 million and growing undiagnosed patients. We are honored to partner with OMNI Health Media and privileged to moderate CancerConnect.com's Thyroid Cancer Community. We look forward to a long and prosperous partnership."

DearThyroid.org and CancerConnect.com
About DearThyroid.org
More often than not, doctors dismiss patients' laments, chalking them up to a figment of their imagination, when really, these patients are so sick they cannot live a healthy life because they can't get a proper diagnosis and/or proper treatment. Even when diagnosed, patients still face extensive issues including those of physical, psychological, financial, and social nature.
Dear Thyroid is committed to being part of the solution. They are painting a subversive, irreverent, humorous, and a brutally honest portrait of thyroid disease and thyroid cancer through the eyes of patients and their families. Through Dear Thyroid Letters written by thyroid patients, columns, and other literary items, Dear Thyroid is starting a new conversation about thyroid cancers and diseases using patients' words. Dear Thyroid is committed to invoke change on behalf of thyroid cancer and disease patients worldwide. They are a collective, unrelenting, unstoppable movement.
For more information, please visit www.dearthyroid.org.
About Omni Health Media
OMNI Health Media is a leading specialty publisher of cancer-related information, websites, and content specifically for consumers. Established in 1996, OMNI develops and distributes multimedia health education content and programming, with an emphasis on cancer and women's health. OMNI has developed over 200 websites and supplies educational content and programming to over 1,500 physicians for use on cancer center and clinic websites. OMNI's award-wining content programs reach over 1 million seekers of cancer information in English, Japanese, and Spanish each month. For more information, go to www.cancerconnect.com.
Copyright © 2018 CancerConnect. All Rights Reserved.