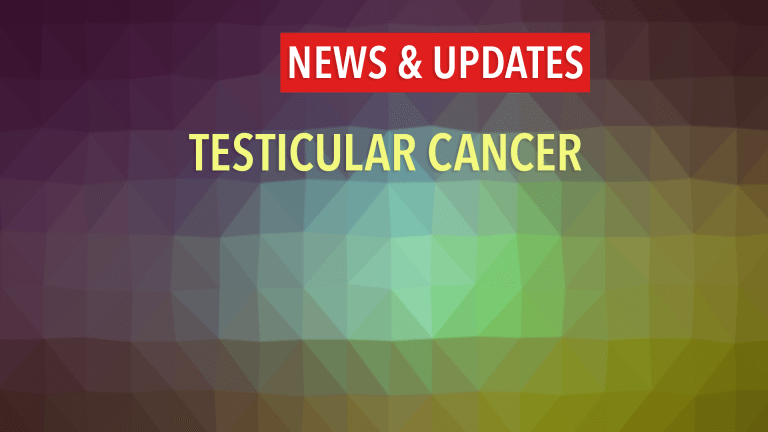 Stage I non-seminoma cancer patients are typically offered the type of therapy
For management of stage I non-seminoma cancer of the testes, patients are typically offered the type of therapy provided
For management of stage I non-seminoma cancer of the testes, patients are typically offered the type of therapy provided by the consulting physician.
Patients with high-risk stage I non-seminoma testicular cancer include those with vascular or lymphatic invasion, an increased embryonal component, and an absence of yolk sac elements in the cancer specimen. Patients with greater than 3 of these risk factors have a 50% risk of cancer relapse. Patients with stage I non-seminoma can be successfully treated with surgical orchiectomy and retroperitoneal lymph node dissection or 2 cycles of chemotherapy and no retroperitoneal lymph node dissection with a similar outcome. The risk of cancer recurrence following retroperitoneal lymph node dissection is reported to be 4-10% and about 0-5% when 2 cycles of chemotherapy are used for treatment.
Patients are frequently asked to choose between these 2 treatment options. Physicians at Stanford University surveyed healthcare professionals to determine which therapy they would select. Half chose surgery and half chose chemotherapy. However, 82% of medical oncologists chose chemotherapy and 87% of urologists chose surgery. Medical oncologists are experts in the delivery of chemotherapy and urologists perform surgery. This survey demonstrates that physicians often make decisions based on their experience and comfort level with the procedure they perform. Thus, the treatment offered a patient for stage I testicular cancer may depend on the type of physician the patient sees.
The management of stage I testicular cancer is still evolving. This survey demonstrates the importance of having all treatment information presented in an objective fashion and for the need to seek the opinion of more than one physician, preferably in a different sub-specialty. A third option of no treatment after orchiectomy with surveillance and chemotherapy treatment only for those patients who relapse is also utilized. This approach may avoid surgery and its complications and administer chemotherapy only to patients who really need it. (Proceedings of American Society of Clinical Oncology, Vol 18, Abstract 1261, 1999).