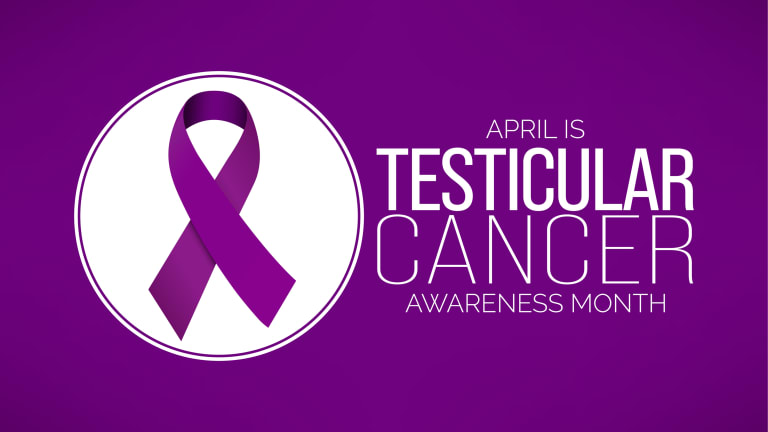 Spread the Word! April is Testicular Cancer Awareness Month
Spread the Word! April is Testicular Cancer Awareness Month
by CancerConnect, Medically reviewed by Dr. C.H. Weaver M.D. 4/2022
As the month of April brings testicular cancer into focus, it's time to increase public understanding of the disease, including its prevalence, approaches to screening and prevention, treatment options, and resources that offer updated testicular cancer information throughout the year.
The testicles are made up of different types of cells, each with the potential to develop into one or more types of cancer. The bulk of testicular cancers (90%), develop in cells known as germ cells—the cells that make sperm. The two main types of germ cell tumors (GCTs) in men are seminomas and non-seminomas and they occur about evenly, and are further sub-typed from there.
In the US, the incidence rate of testicular cancer has been increasing for several decades without evidence pointing to any particular lead as to why. Still, testicular cancer is not common: about 1 in every 263 males will develop it. It can also usually be treated successfully, and a man's risk of dying from the disease is very low.
This doesn't mean that one shouldn't acquaint themselves with the possible risk factors and signs and symptoms of testicular cancer. April is the perfect month to do that. Help spread the word!
LEARNING MORE ABOUT TESTICULAR CANCER
GET SUPPORT
References:
American Cancer Society. Cancer Facts and Figures 2021. Accessed March 31, 2021.