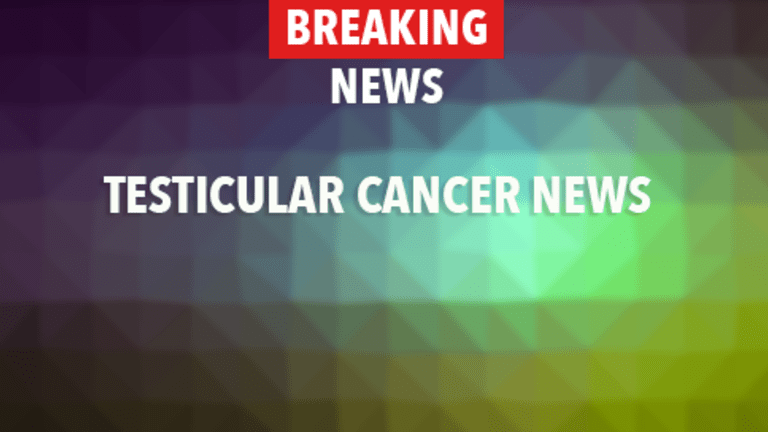 Non-Seminoma Germ Cell Cancer of the Mediastinum
Non-Seminoma Germ Cell Cancer of the Mediastinum: Doctors Report Treatment Outcomes.
Germ cell cancers can occur as 1 of 2 types: seminoma or non-seminoma. Non-seminoma germ cell cancer that occurs in the mediastinum—the space between the breast bone and lungs—is a cancer that has been difficult to study because of its rarity. Now, researchers at Indiana University report the findings from the largest evaluation to date of patients with this type of cancer.
Seventy-five persons with non-seminoma germ cell cancer of the mediastinum were treated with a chemotherapy combination that included cisplatin and etoposide; 62 persons also received subsequent surgery to remove any remaining detectable cancer. The survival rate for persons whose cancer was confined to the mediastinum was 60%, but only 25% for those whose cancer had spread outside of the mediastinum. The overall survival rate was 50%. An important finding was that persons who had a complete response to the initial chemotherapy regimen before surgery had an excellent outcome, with no recurrence (return) of the cancer.
The researchers concluded that it is crucial to provide adequate initial chemotherapy, with subsequent removal of any remaining cancer. Because this type of cancer is so rare, patients should consider participation in clinical trials that are being conducted in institutions that are experienced in treating non-seminoma germ cell cancer of the mediastinum. An intergroup clinical trial that is currently underway is studying the use of chemotherapy with bleomycin, etoposide, and cisplatin, followed by 2 courses of high-dose chemotherapy, followed by a stem cell transplantation. Persons with non-seminoma germ cell cancer of the mediastinum may wish to talk with their doctor about the risks and benefits of participating in a clinical trial in which new treatments are being studied. Sources of information on ongoing clinical trials that can be discussed with a doctor include a comprehensive, easy-to-use service provided by the National Cancer Institute (cancer.gov). (Cancer, Vol 88, No 5, pp 1051-1056, 2000)
Copyright © 2018 CancerConnect. All Rights Reserved.