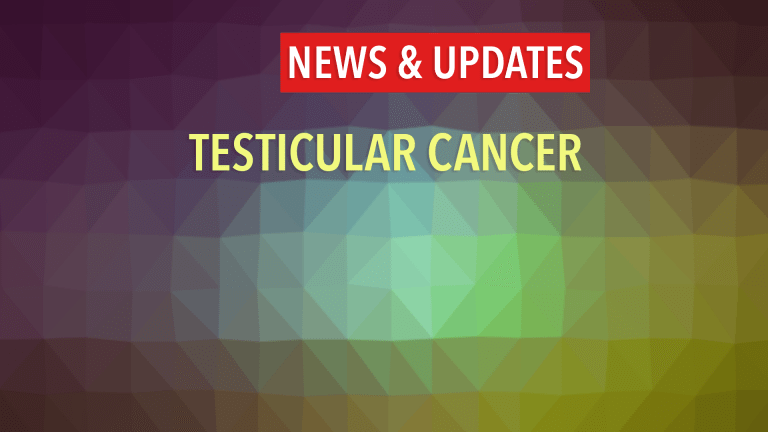 Many Men Remain Fertile After Treatment for Testicular Cancer
Many Men Remain Fertile After Treatment for Testicular Cancer.
A study in the British Journal of Cancer reports that although treatment for testicular cancer may affect hormone levels and quality of life, many men are able to father a child after treatment.
Cancer of the testicles is the most common cancer in men 15 to 34 years old. The testicles are part of the male reproductive system and are located inside the scrotum (a loose sac of skin that lies directly under the penis). Sperm and male hormones are produced in the testicles. Testicular cancers were among the first types of cancers to be cured by radiation or chemotherapy, and, currently, most patients with testicular cancer are cured. Given the young age at which testicular cancer occurs and the high cure rate, long-term survivorship issues, such as the ability to have children, are important concerns for men who have had the disease.
Physicians in the United Kingdom were interested in how particular types of cancer treatment affected hormone levels, quality of life, and the ability to conceive a child. In order to determine the impact of cancer treatment on these issues, they evaluated 680 patients who were treated for testicular cancer in the United Kingdom between 1982 and 1992. At the time of their analyses, all men were more than five years beyond the end of their cancer treatment.
Men who had been treated with both chemotherapy and radiation therapy had lower levels of testosterone than men receiving other types of treatment. Men with low testosterone levels tended to report lower quality of life and more concerns about sexual function. However, most men (85% of those with normal testosterone and 72% of those with low testosterone) reported that they were satisfied with their sexual relationships. Concern about the ability to father a child was highest among men who had received chemotherapy.
Thirty percent of the men attempted to conceive a child after their cancer treatment, and 82% of those who attempted to conceive were successful. Of those who successfully conceived a child, only 10 out of 169 required infertility treatment. Men who had received chemotherapy were less likely than other men to conceive without infertility treatment-70% of men who had received chemotherapy were able to conceive, compared to 85% of men who were treated only by surgery.
The researchers conclude that changes in hormone levels after cancer treatment can affect quality of life among testicular cancer survivors. They recommend screening survivors for hormonal abnormalities. They also note that while most men remain fertile after treatment, chemotherapy is likely to increase the risk of infertility. If you are concerned about your ability to have children after cancer treatment, you may wish to talk with your doctor about the effects of the treatment and about options such as freezing sperm for later use before you begin treatment.
Reference: Huddart RA, Norman A, Moynihan C et al. Fertility, gonadal and sexual function in survivors of testicular cancer. British Journal of Cancer. 2005;93:200-207.