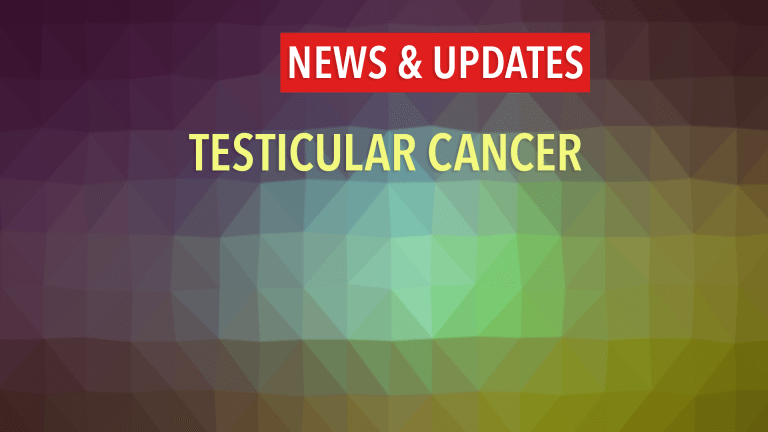 Low-Dose CT Scans Effective for Surveillance of Early Testicular Cancer
Low-Dose CT Scans Effective for Surveillance of Early Testicular Cancer
Low-dose computed tomography (CT) scans provide a reliable method for surveillance and reduce radiation exposure by 40-60% among patients with Stage I testicular cancer. These results were recently presented at the 2011 annual meeting of the American Society of Clinical Oncology.
Testicular cancer is the most common cancer among men in the United States between the ages of 15 to 35. Stage I testicular cancer refers to the earliest stages of testicular cancer where the cancer is confined to its site of origin within the testicle.
A common site of recurrence of early testicular cancer is the retroperitoneal lymph nodes, which are located in front of the lower back.  Standard management following treatment of Stage I testicular cancer includes surveillance of the retroperitoneal nodes with CT scans in order to detect cancer spread at its earliest and most treatable stage. However, the cumulative radiation doses from serial surveillance CT scans have become a concern for healthcare providers.
Researchers from the Princess Margaret Hospital and University of Toronto in Ontario, Canada recently conducted a clinical study to evaluate the accuracy of low-dose CT in the surveillance of patients with Stage I testicular cancers in an attempt to reduce radiation exposure in this group of patients. This study included 239 patients who had completed therapy and underwent surveillance with low-dose CT. Thirty patients experienced a recurrence within the retroperitoneal lymph nodes; these patients underwent subsequent standard-dose CT to compare images with the low-dose CT images.
Only one patient had poor image quality with low-dose CT.
The measured sizes of the sites of recurrence within the node were nearly identical between the standard- and low-dose CT images (16.9 mm for standard-dose and 16.6 mm for low-dose).
The authors of the study stated that "Low dose CT scans may safely reduce radiation exposure due to retroperitoneal imaging during surveillance of stage I testicular cancer with minimal loss of diagnostic quality. The use of this imaging technique should be considered in all surveillance protocols."
Reference: P. W. M. Chung, M. O'Malley, M. A. S. Jewett et al. Evaluation of low-dose CT scans for surveillance in stage I testicular cancer. Paper presented at the 2011 American Society of Clinical Oncology; June 3-7, 2011; Chicago, IL. Abstract 4565.