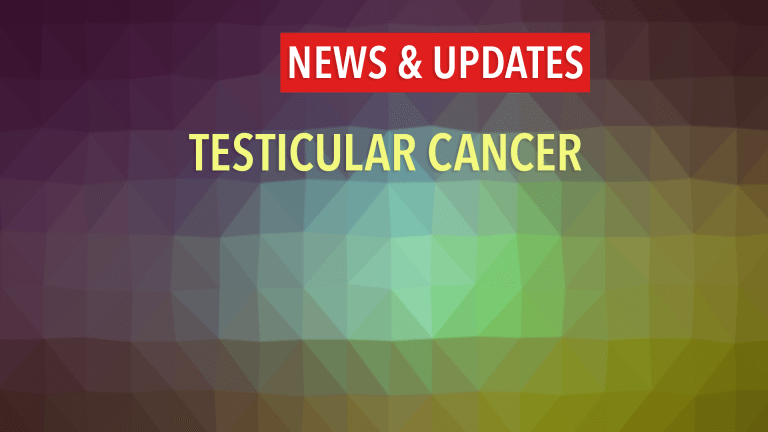 3 cycles of BEP were compared to 4 cycles of (EP) for treatment of the testicle
3 cycles of bleomycin, etoposide & cisplatin were compared for treatment of metastatic non-seminoma of the testicle.
Three cycles of bleomycin, etoposide, and cisplatin have been the standard therapy for patients with metastatic good-risk testicular cancer for more than a decade. However, the administration of bleomycin is associated with an approximate 1% mortality and significant toxicity to the lungs. Omission of bleomycin has been evaluated in several clinical trials, which suggest that 4 cycles of etoposide and cisplatin (EP) are adequate therapy for patients with good risk metastatic testicular cancer. Physicians in France performed a randomized clinical trial in 250 patients with good risk metastatic testicular cancer that directly compared these two chemotherapy regimens and have reported preliminary results. The complete remission rates were the same (92% and 91%). With an average follow-up of two years the overall survival is also the same (97% and 96%). No toxic deaths have occurred in either group. The side effect of neutropenia occurred more frequently in the EP group and skin and nervous system toxicity was more common in the BEP group. This study suggests equivalent results including toxicity between the two regimens and that bleomycin may not be a necessary drug. Longer follow-up will be reported in the future. (Proceedings of American Society of Clinical Oncology, Vol 18, Abstract 1199, 1999).