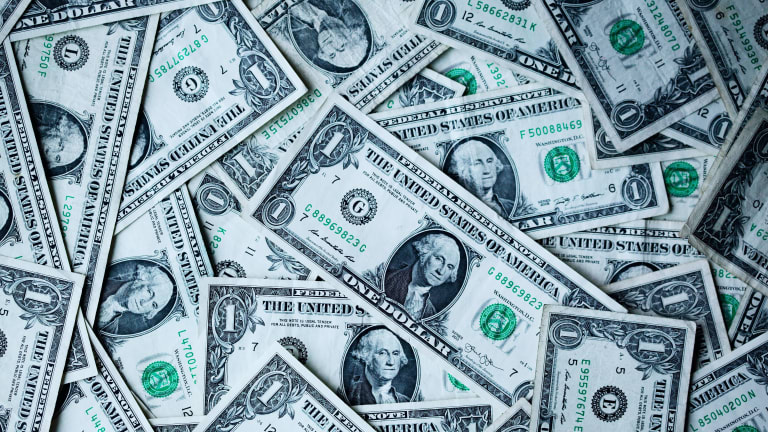 Uncovering the Hidden Costs of Cancer
Tips and Resources to deal with the "hidden costs" of cancer and its treatment
by Laurie Wertich updated 1/2021
When you have cancer, the last thing you need to worry about is how much it will cost. But cancer is an expensive disease, and the medical care and life-sustaining drugs required to combat it are only one piece of the financial picture. There are also many unforeseen costs that can add up quickly, including travel expenses, increases to daily cost of living, and complementary therapies to support overall wellness—all of which come at a time when many patients experience a loss of income.
Many patients don't focus on the financial aspects of care when first diagnosed. It's only later, as bills start arriving, that they begin to realize the magnitude of the additional expenses coming from their own pockets. Though costs will differ depending on factors like whether you have young children, whether you are married or single, how close you live to a treatment facility, and what type of treatment you receive, understanding some of these unanticipated expenses can help you proactively manage the overall cost of your care.
Travel
The cost of getting to and from treatment is an unanticipated expense for many women, says Katrina Kuznick, senior director of operations at the National Ovarian Cancer Coalition. "For example, 70 percent of women treated for ovarian cancer are treated at ACOG-accredited hospitals [American College of Obstetricians and Gynecologists]. But unless you live in an urban center, that can mean women have to travel hundreds of miles to get to a place where they can have treatment."
Fifty-year-old Connie Fleetwood has battled metastatic melanoma for half of her life. Her latest recurrence was diagnosed in 2006, and she still undergoes therapy despite exhausting her insurance benefits long ago. Connie lives in Gravity, Iowa, a rural community of 200 people, and has at times traveled hundreds of miles for treatment. "I was dealing with an oncologist out of Omaha, Nebraska, in 2006. I went to Omaha three days a week for six weeks for radiation treatments," she says.
Connie jokes that it took longer to get there and get prepped than for the treatment itself but says that high fuel costs are a fact of life for rural residents. "Even my chemo was at a hospital 18 miles away. That was the closest facility that could offer treatment," she says.
Some patients need to travel even farther for specialized care. While certain hospitals or centers may assist with transportation and lodging, many don't, and that can easily add up to thousands of dollars for even a brief out-of-town stay.
Kuznick says that getting to and from treatment—and finding a friend or family member who can drive or accompany you—is very top-of-mind for patients. "There's worry about whether or not a spouse or friend can afford to take time off from work. Then there's the worry about taking time off yourself."
Connie says she is fortunate that her parents are retired and live nearby. They took turns driving her to Omaha for treatment and continue to help with her transportation needs when necessary. Her sister also helps, but she has to use accrued vacation and personal time from her job to do so. "I am lucky, though," Connie says. "Some people don't have any family to help."
Increase to Daily Cost of Living
Austin, Texas, resident Laurie Leiker, a two-year breast cancer survivor, is also very familiar with hidden costs of care. Prior to her diagnosis, she was the primary caregiver for her husband, who passed away from complications related to Lou Gehrig's disease. Still recovering from the financial impact of her husband's illness, Laurie must now cope with the cost of her own care.
"In addition to driving to specialists who were not close by, I was home almost all the time, so my electricity bill went up, the cost of my food went up, and I also had to pay for the additional medications and supplements that I normally wouldn't," she says.
There was also the cost of a whole new wardrobe. "You don't think about it, but you have a whole new body. You have to learn how to dress this new body and cope with the other changes." She now finds that she is allergic to many common personal care items like soap that never bothered her before, as well as to common household cleaners. "I had to go 100 percent natural and dump everything with chemicals in it," she explains.
Joanne Phillips,* a breast cancer survivor from Queens, New York, also found herself needing to spend money on a new wardrobe in the wake of treatment. With her limited range of motion, she had difficulty finding clothes that fit and that were easy to put on. "I had to replace many items in my closet because of the bloating from steroids I received to counter the effects of nausea. I had to find new clothes—stuff that didn't go over my head because it's too uncomfortable—and I also wanted to find clothes that would conceal the plastic surgery process, which also meant buying new bras." Additionally, she had to change her skin care routine because she was unable to wear certain cosmetics or use some facial products that were never an issue before treatment.
Joanne also anticipates additional costs related to the plastic surgery that she hopes to have to mitigate the scarring from radiation treatments. "At some point I will have these marks caused by the radiation removed. It's like a permanent tattoo, and it's a reminder. I don't need this here where they're visible." Despite the fact that she will need to pay for this type of plastic surgery out of her own pocket, it's important enough to her that she says she will figure out a way to get it done.
Housekeeping is another unanticipated cost. Connie says she got frustrated trying to keep up with cleaning when she was fatigued or nauseated. "I found a local organization that comes in to do light house cleaning, to take care of what I wasn't up to." Having a clean and tidy home reduced Connie's stress and was one less thing to worry about.
Loss of Income
Cancer treatment can be disabling and time-consuming: recovery time for surgery can be extensive, and chemotherapy is often administered over many months, during which many people are unable to work full-time. When patients lose income, many find themselves scrambling: families accustomed to two incomes must often rely on one; supplemental insurance benefits come into play; and community support and public assistance can become crucial as patients tap into all available resources.
Connie was fortunate to have enough sick, vacation, and personal days accrued to help tide her over until she began receiving Social Security disability benefits—a process that took 18 months. A supplemental insurance policy from her job paid for some daily living expenses, but, she says, "there was still so much I had to do myself."
Radio sports personality and breast cancer patient Lisa Belkov-Snyder hosts a show on a Denver radio station and has three children under age 12. Her husband is a doctor with a solo practice, meaning a loss of income each time he takes off work to be with her. Lisa has been able to work regularly since her diagnosis in December 2011, but she knows that many others are not so fortunate. "Just when you need the income the most, you may also need to take time off to recover. Many employers don't pay you if you don't work."
Though she has been fortunate enough to continue to work, Lisa has had to tap into resources in her community to help her manage the toll of treatment. "There are days I just get hit with this sudden fatigue and have to call on a sitter to pick the kids up from school or cook for them," she says. Lisa and her husband are East Coast transplants and have no family nearby. "We're at the mercy of good friends, who help out with play dates, carpools, and just being there for me."
Connie urges other patients to take advantage of any additional health benefits offered by an employer, such as a health savings account or a supplemental policy like Aflac. She also relies on numerous county, state, and federal sources of financial assistance. "I applied for fuel assistance, since we can only use propane or electric heat here," she says. "It's income based, but if you are on disability, you get priority, as long as they can verify your income." She also makes use of the community food pantry and thrift store in a nearby town. "I had to swallow my pride and make sure I'm applying for everything that I can apply for. I had really good insurance, but once it ran out, I had to pay for my medical costs out of pocket," she says.

Despite her many challenges, Connie maintains a positive outlook about her situation. "If you're going to live and make it, you've got to do something. If the program is there, don't think of it as a bad thing," she advises; "think of it as a good thing that they offer it."
Connie also urges other patients to work with the financial services staff at their treatment facility to see what resources might be available. Some treatment centers provide income-based discounts, and most will work with patients. Connie was able to negotiate some of her bills to as low as 20 percent of the full cost.
Psychological Costs
Not all of the unanticipated costs of cancer care are financial. Lisa cites the mental and emotional toll the disease takes as a huge hidden cost. "My biggest problem is trying to keep it all together in front of the kids," she explains. "I try to stay busy because if it's too quiet, I start thinking, and I don't want to think."
Lisa knows the importance of taking time out for her mental health. She sees a private psychologist, which is not covered by her insurance plan. "It's a safe place for me to vent or talk about anything without being judged."
In addition to counseling, many patients seek out complementary therapies such as acupuncture, holistic medicine, and nutritional support to help maintain wellness and emotional balance—most of which are out-of-pocket expenses, Katrina says.
Sue Gallagher-Ross, a volunteer with the Adelphi NY Statewide Breast Cancer Hotline, turned a hidden cost into a benefit. "I was a PhD psychology student at the time [of my diagnosis], and I had to withdraw from the internship match the day after I was diagnosed, which delayed the completion of my degree by one and a half years." Though the delay seemed like a major cost at the time, Sue ultimately found that the setback offered an unanticipated gift: "I experienced a greater sense of personal strength, enhanced interpersonal relationships, and greater spirituality," she says.
In fact, Sue's experience inspired her to change her dissertation topic to post-traumatic growth, which describes the positive outcomes people may experience as a result of the struggle to find meaning in the face of severe trauma or crisis, thereby directly incorporating her own experiences and transforming cost to benefit. "I studied this phenomenon with breast cancer survivors, and I hope to continue this work in the future."
Make a Plan
Being aware of potential hidden costs early in the treatment process is the first step to taking control of the situation, Katrina says. "Having accurate, informative, and reliable information is key. It's important to find resources, support groups, and programs that have been vetted." Many reputable programs are available to help with unanticipated expenses.
A cancer diagnosis is scary enough. You don't have to let monetary pressures affect the medical decisions that you and your doctor make. Thinking ahead about additional costs can alleviate some of the financial burden and stress—so you can focus on getting well.
Make a List
The American Society of Clinical Oncologists suggests creating a list of likely costs and developing a plan to meet them. For example:
How much vacation and other paid days off have you accrued at work? Is it enough to still get paid when you're too sick to work?
How much do you have in savings? Can you pay your rent, food, utilities, and other basic bills for several months if you can't work?
How far away are the doctors and the treatment facilities? Will you have to go out of town for an extended period for care?
What friends, family, and programs are available to help with transportation, childcare, housekeeping, and other daily needs? Whom can you talk to about legal and financial issues concerning employment, disability rights, estate planning, and taxes?
Resources
Legal Resources
American Bar Association,findlegalhelp.org
Cancer Legal Resource Center, disabilityrightslegalcenter.org or (866) THE-CLRC [866-843-2572]
Patient Advocate Foundation, patientadvocate.org or (800) 532-5274
Financial Resources
Cancer Care, cancercare.org or (800) 813-HOPE [800-813-4673]
National Lymphedema Network, Marilyn Westbrook Garment Fund, lymphnet.org or (800) 541-3259
Partnership for Prescription Assistance, pparx.org or (888) 4PPA-NOW [888-477-2669]
Annie Appleseed Project, annieappleseedproject.org or (561) 749-0084