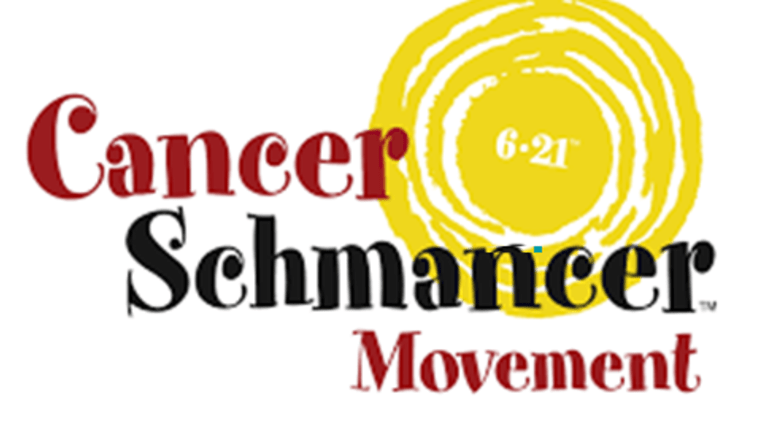 Turning Pain into Purpose Cancer Schmancer
Cancer Schmancer continues to work to empower and inform.
Turning Pain into Purpose Cancer Schmancer
by Diana Price
When I last interviewed Fran Drescher four years ago, she was a woman with a mission. As a cancer survivor who had been misdiagnosed and mistreated for two years before being accurately diagnosed with Stage I uterine cancer, Fran was determined to raise awareness about the value of early diagnosis. And she did. With the launch of the Cancer Schmancer Movement in 2007, Fran created an advocacy organization based on educating women about their health, their rights as patients, and their responsibilities to themselves and future generations.
It was no surprise to anyone who had observed Fran's career as an actress and an author that she would be speaking out and making a mark. Her telltale Queens accent was already legendary, having become known to audiences worldwide through her role as Fran Fine on the long-running sitcom The Nanny, of which she was also creator and executive producer. Having built a successful television and feature film career, Fran had also made her mark as an author with two New York Times best-selling memoirs, Enter Whining and Cancer Schmancer.
It was no surprise, then, that her new venture, the Cancer Schmancer Movement, would meet with similar success. Since its launch in 2007, the organization has provided women with valuable health information via its website (www.cancerschmancer.org); has worked to raise awareness about early detection and prevention; and has been actively involved with various women's health policy initiatives in Washington, DC.
Fran continues to be inspired by her work and is proud of what she and the organization she founded have done on behalf of women's health issues. "I am 11 years well now with my own personal cancer, and in those years I have accomplished a lot," she says. "I have turned pain into purpose."
Empower and Inform
Cancer Schmancer continues to work to empower and inform and has recently launched two new initiatives aimed at early detection and prevention. Through the Fran Van Program, Cancer Schmancer partners with existing cancer-screening services to rebrand the vans with the highly visible Cancer Schmancer logo and provide breast cancer screening and cancer information to underinsured and uninsured women. "Fran Vans roll into low-income neighborhoods and encourage women to receive free mammograms," Fran says. "We also bring patient navigators along to ensure that if something is wrong, women don't get lost in the shuffle of the healthcare system."
By making the screening services highly visible and by providing an expert guide in the patient navigator, Fran says the service attracts a higher percentage of women who can be served by the screening. "When we rebrand the vans and offer a female-friendly and empowering educational program, it makes a big difference—it makes the service more accessible to the woman who's focused on putting food on the table and getting shoes for her kids. It gives her license to focus on her own needs and to help understand that the earlier she detects the problem, the faster she can be cured and be well to care for her family." Fran Vans are currently serving communities in Los Angeles and New York City, and Cancer Schmancer hopes to expand services and outreach in the coming years.
Along with the early-detection initiative, Cancer Schmancer is working to educate consumers about environmental risk factors and the potential for carcinogens, or cancer-causing agents, in common household and personal products. Fran says that the Trash Cancer initiative is a prevention-oriented program created to "encourage women through consumerist empowerment to understand that what we bring into our homes—what we clean our house with, what we put in our mouths, and what we put on our skin—can have a direct correlation with our ability to reduce our risk of cancer."

Fran feels very strongly that it's critical to emphasize potential preventive strategies. "I think America has cure fatigue," she says. "I think that what we need to do is not focus on closing the barn door after the horse has escaped" but to instead focus on what we can do in our daily lives to help reduce our cancer risk. It's Fran's hope, she says, that the Trash Cancer initiative will help "flip the switch of public consciousness" regarding environmental risk factors and will be complemented by an effort to advocate for a policy-changing initiative that invites manufacturers to prove that they have a product that by today's standards is deemed carcinogenic-free. Products that have been proven to fit in this category will then be eligible for a special government label identifying them as such. This is important, Fran says, so that consumers are informed about products upfront: "The consumer should not need a degree from MIT [Massachusetts Institute of Technology] to understand what they're buying.
"Living a preventive life makes sense to me," Fran says of her efforts to educate others about environmental risk factors. "We are living what we consider to be a life that is modern and advanced, and yet we often fail to examine what the side effects are to enjoying what we take advantage of every day in the modern world."
Finding Balance
Fran strives to live a preventive lifestyle herself, purchasing natural products for her home and organic foods for her body and working to reduce stress. And it's not always easy, she says, as, like so many of us, she works to juggle her many professional and personal obligations.
Currently filming her second season of TV Land's Happily Divorced—a show she also writes and produces—Fran has also recently published a children's book called Being Wendy (Penguin Group, 2011; $17.99), which empowers children to embrace and nurture their individuality. These creative endeavors, combined with her work with Cancer Schmancer, make for what can often be crazy days of work and travel.
Despite her busy schedule, Fran makes an effort to remain balanced, dedicating time to physical and emotional wellness each day. "Every single day, no matter where I am in the world or how busy my day is, I have a bowl of organic fruit in the morning, first thing." In addition to nourishing her body, she does her best to incorporate some type of exercise, whether it's a fast walk and Pilates or simply taking the stairs when that's all she has time for. When stress threatens to derail her, she takes time for herself. "I work to get connected to myself," she says. "Being connected to yourself, to your spirituality, and being aware of your stress level and then balancing by taking time for yourself is extremely important."
Advocate and Activist
In listening to Fran describe the many ways that she is working on behalf of women and the effort she makes to integrate all that she has learned about cancer prevention into her own life, it's clear that she is a woman who walks the talk. Since her own experience with cancer, she has been dedicated not only to sharing her story but to actively working to both support other women and create change within a system that allows many women to slip through the cracks. As she has truly turned her pain into purpose, it will be exciting to see where her journey takes her next.
​