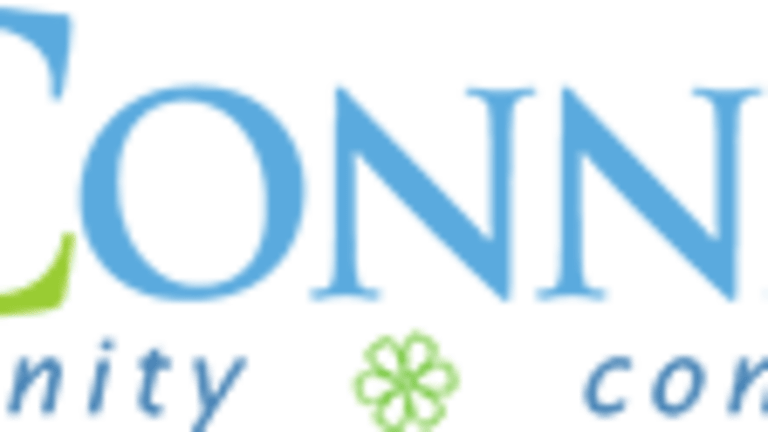 The Hero of Her Own Story
The most decorated female Olympic alpine skier, Julia Mancuso skis fast and embraces life with joy and balance.
When viewers tune in to the 2014 Winter Olympics in Sochi, Russia, this February, they will no doubt get to know American alpine ski racer Julia Mancuso—if they aren't already fans. The 29-year-old from Squaw Valley, California, is the most decorated female Olympic alpine skier, having won gold in Super G in 2006 in Turin and silver in both downhill and combined in 2010 in Vancouver, and she is favored to further bolster her status with additional podium time in Sochi.
Julia has been ski racing competitively since she was eight years old, began competing on the World Cup circuit at 16, and made her Olympic debut at 17. What comes through loud and clear from "Super Jules," as her teammates have dubbed her, as she describes her training routine and the intensity of her life as a world-class athlete is the genuine joy she takes in her sport and her sense of awe at the rich life she leads. Her big smile beams out from photos, and her positive energy sends a clear message: this is an athlete who loves what she does. "I try to do all things from a place of gratitude and really enjoy every moment," she says. "I am so thankful to have such a cool job and to get to travel to incredible places and meet amazing people."
And she does travel: as a member of the US Ski Team, Julia travels to follow the snow pretty much year-round, skiing six days a week all winter (with competitions each weekend, from December through mid-March) and heading south to New Zealand and Chile to ski an average of 50 days each summer as well. Her ability to maintain the mental and physical fitness necessary to compete at the level she has for as long as she has speaks to Julia's dedication to the sport, to her commitment to overall wellness, and to finding body-mind-spirit balance in her life on and off the slopes.
Body
It is no surprise that physical training is critical to Julia's success on skis. There is the obvious huge commitment to on-snow training as she preps for each ski event, but the off-snow component is also critical. "I spend a lot of time in the gym getting strong. There are many forces in skiing, so leg and core strength are the most important for me," she says. She works with trainers and is also dedicated to incorporating Pilates into her regimen, which she says has had a big impact.
Like any athlete competing at her level, Julia has faced physical challenges and injuries. In 2006 ongoing knee pain led to a diagnosis of hip dysplasia, and she underwent surgery that same year. "My hip still bothers me, so it's really tough," she says. "It is an everyday challenge that I have to look after."
In addition to overcoming the physical pain of the chronic injury, Julia faces the psychological challenge it brings: "It's really challenging mentally because you always wonder if you are doing enough or the right thing," she says. To combat those apprehensions, she focuses on staying tuned in to her body and getting the best treatment. "I think it's really important to listen to your body in an injury and seek out really good advice and physical therapy," she says.
Ensuring that her body is in top form also means paying close attention to nutrition, which can be a challenge with Julia's travel schedule. She works to counter fatigue and exposure to illness during travel by doing what she can to boost her immunity. "I always try to eat really healthy and organic food when I'm home because if I can build up my immune system in the summer, it helps me stay strong and healthy in the winter." And, she says, packing some essentials for the road helps, too: "I like to travel with greens, protein powder, and ZICO coconut water to stay hydrated."
Mind
Overcoming her injury has been one circumstance that has required her to really dig deeply for mental strength. "The time I really struggle mentally is when I have an injury and feel lost at getting over it," she says. Doing what she can to maintain a positive attitude makes a big difference. "To mentally prepare myself to succeed, I try to stay really positive and believe in myself," Julia says. Focusing on the good and resting in the knowledge that she has trained to the best of her ability allow her to not be overwhelmed by injury or other challenges. "With a positive attitude in place, I just let all the training and preparation kick in when I am in the starting gate," she says. "When it comes down to competing, I let go of any expectations and just give it my all."
Spirit
That commitment to living in the joy of what she's doing and expressing the gratitude she feels for her success shines forth in Julia's positive spirit. "I think it's important to be happy," she says.
Julia's off-snow happy place is the Hawaiian island of Maui. In the little downtime she finds in her training and competition schedule, she heads to the island, where she spends as much time as possible in the ocean—surfing, free diving, paddle boarding, and creating obstacle courses in the water that help her build and maintain fitness. While staying fit is never far from her mind, the time in the water also offers welcome relief and a change of pace that feeds her spirit.
"It's so nice to get away from the busy schedule of racing and the intensity of being on the road," Julia says. "I love my downtime at home—swimming in the ocean is a great escape." The spiritual respite she finds in the water is key to her overall sense of balance, as is the creativity she accesses in the underwater world. "I love to dive for shells and then come home and watch the sunset and make art," she says. "Being creative is a great way to relax my mind, and it's nice to create something from nature. The whole process of collecting, cleaning, and displaying my shells is relaxing and satisfying."
In addition to the care she takes to unwind and nurture her creativity, Julia maintains a strong bond with her family, which also helps her stay grounded. "My family is really close. I talk to my mom and sisters at least once a week," she says. And if things ever get to feeling too stressful, she checks in with her two-year-old nephew: "We love to Skype each other—he keeps me on my toes and laughing. Kids know how to make lightness out of every situation, so whenever I have a bad race, I just get him on Skype and any problems I thought I had disappear."
Living the Dream
Julia is clearly an extraordinary athlete, poised to again wow the world on the Olympic stage. But what comes across most clearly in her thoughts about skiing and life is not only her physical, mental, and emotional resilience but also the impression that even if she weren't skiing, she would be doing whatever it was that fueled her passion with joy and commitment. She's living her dream and forging her own fairy tale finish; because, as the tagline on her website says, Julia believes that "everyone can be the hero of their own story."