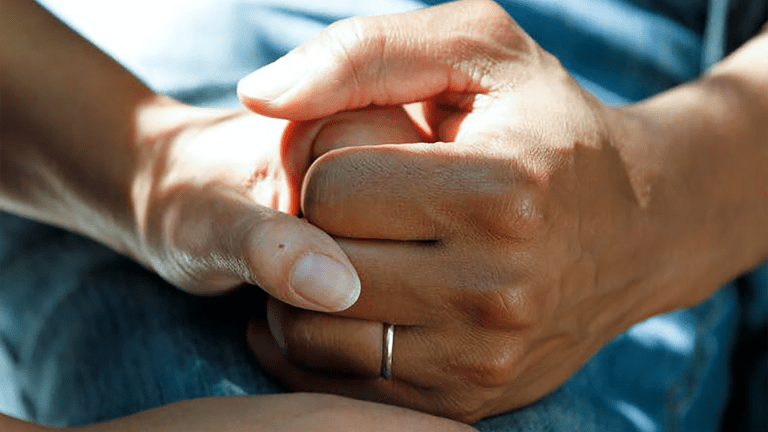 Reconstructing Hope - Survivors Share Their Breast Reconstruction Stories
Women share their stories, experience and tips for breast reconstruction.
by Diana Price
Plastic surgeon Dr Constance Chen MD and three women share their stories about undergoing breast reconstruction.
"What lies behind us and what lies ahead of us are tiny matters compared to what lies within us."
—Ralph Waldo Emerson
Among breast cancer patients who opt for breast reconstruction, 80% undergo implant-based breast reconstruction. Studies by implant manufacturers, however, show that within three years, three out of four breast reconstruction patients with implants will experience at least one complication, such as pain, infection, hardening, or the need for additional surgery. Many women live with chronic implant problems, or else they undergo multiple operations to adjust or replace their implants with new implants in the hope of improving their implant-based breast reconstruction.
According to plastic and reconstructive surgeon Dr. Constance M Chen, "There is a risk of cosmetic and health problems in the first few years, and the risks increase over time. Implants aren't expected to last forever. Most have a ten-year warranty although many will have to be removed before that. But women should know that there are alternatives to replacing failed implants that will give them a more natural result and a long-lasting solution."
Since implants are foreign bodies, they can cause various problems: Many women find that that their implants feel hard and look unnatural, or that they've lost all feeling in the breast, or that their breasts are distorted and asymmetrical. Further complications include infection; rupture; capsular contracture, in which scar tissue forms around the implant and becomes hard and painful; and extrusion, in which the implant erodes through the skin. All of these problems are exacerbated by radiation treatment, which is considered a relative contraindication to implants. "In general, implants problems can be resolved by removing the implant with the entire surrounding capsule and repairing any muscle or skin around it," says Dr. Chen. "When faced with the prospect of multiple repeated surgeries that are often required to remove and replace an implant throughout a lifetime, a woman should consider the alternative – surgery that creates a breast from her own tissue, a permanent breast that is also natural."
Multiple studies have shown that any breast reconstruction that uses the body's own tissue, known as autologous tissue reconstruction, provides higher levels of patient satisfaction over the long term compared to implants. Since it is made of your own tissue, the restored breast is soft, warm, and behaves just like any other part of your body, growing or shrinking as you gain or lose weight, for example. If nerves are reconnected, the breasts can even regain sensation. "Autologous tissue breast reconstruction has been around for a while," says Dr. Chen, "but older procedures sacrificed muscle to rebuild the breast. New advances have made it unnecessary to sacrifice muscle from the donor site to create a new breast. Preserving muscle enables faster recovery and means a woman can maintain muscle strength over the long term."
This new type of breast reconstruction, called "perforator flap" breast reconstruction, has become the gold standard of breast restoration. Perforator flaps are achieved by using microsurgical techniques to carefully transfer fat and skin along with a blood supply to create a new breast, while preserving the underlying muscle. Perforator flaps adhere to the plastic surgery principle of replacing "like with like." Perforator flaps are appropriate for most women. "Patients falsely believe that very thin women are not candidates for natural tissue breast reconstruction. This isn't true," says Dr. Chen. "In our experience the body provides the right amount of donor site tissue to suit a woman's proportions."
There are two basic types of perforator flaps that are appropriate for different women, depending on body shape, with each using tissue from a different donor site and preserving muscle at those sites:
Abdomen: The most common option is the deep inferior epigastric perforator (DIEP) flap, which preserves abdominal muscles and improves outcomes for patients compared to the traditional TRAM flap which, sacrificed the muscles. The DIEP flap reduces the risk of infection and other postoperative complications and speeds recovery time. The DIEP flap removes excess abdominal fat, providing the equivalent of a cosmetic tummy tuck.
Thigh: The profunda artery perforator (PAP) flap uses fat from the upper inner and posterior thigh to reconstruct the breast and is typically used when the abdomen is not serviceable as a donor site, either because a woman is too thin or because of previous abdominal surgery. The PAP flap removes excess inner thigh fat, providing the equivalent of a cosmetic thigh lift.
While less common, other perforator flaps can also be used to transfer excess fat and skin (while preserving muscle) from other areas like the back or the buttocks to restore the breasts. "Women today have a lot of options for breast reconstruction and can make educated decisions about what is best for them," says Dr. Chen. "State-of-the-art procedures restore a soft, warm, and living breast that looks and feels natural while preserving muscle strength and minimizing postoperative recovery time. Nerves can be reconnected to the living tissue to bring back sensation. For women who have suffered from pain and discomfort after implant-based breast reconstruction, natural tissue breast reconstruction is a safe and reliable way to bring back health, confidence, and quality of life."
Women Share Their Stories
Bonnie Gordon
A brush of my hand across my left breast changed my life. In 1993 I was diagnosed with infiltrating ductal carcinoma, with one positive node. Because my cancer was not responsive to hormonal therapy, I chose to participate in a randomized NSABP [National Surgical Adjuvant Breast and Bowel Project] clinical trial following my lumpectomy. I underwent four regimens of Adriamycin® [doxorubicin] and Cytoxan® (cyclophosphamide), followed by radiation.
After 16 cancer-free years, I was diagnosed with a new primary cancer (found during a routine mammogram). It was ductal carcinoma in situ, a pre cancer that was estrogen-positive. I chose to have a double mastectomy with an immediate one-step reconstruction procedure.
What was your age and health status at the time of diagnosis?
I was 35 years old the first time I was diagnosed and 50 when I received my second—and hopefully last—diagnosis. I was physically very healthy but emotionally very stressed each time. At the first diagnosis, I was knee-deep in diapers, with 5-, 2-, and 1-year-old children, and the second time I was in the midst of a major corporate restructuring.
Do you have a family history of this disease?
My mother had breast cancer and passed away the same month that I was diagnosed—November 1993. She was 67. I also have aunts and cousins who have been diagnosed with breast cancer.
How did your diagnosis affect your work and family life?
I had three small children and a husband, and I owned my own business. Saying no to school functions and freelance jobs and asking for help from my friends and family was tough to do. Chemo was a roller coaster, filled with good days and bad. The strain proved to be too tough for my husband; just after I had finished my radiation treatments, we divorced.
I have been happily remarried to a wonderful man for 12 years. He has helped raise my three children, now 22, 18, and 17. He has been my rock following this second diagnosis, helping me get through the surgery, dealing with the drains from the double mastectomy, and being there as a true partner. Walgreens, my employer, has also been very supportive—they allowed me all of the time I needed to have the surgery and recover.
Where did you turn for emotional support following your diagnosis?
Friends and family were key in helping me through chemo and in juggling the needs of my kids. I also turned to a support group for women diagnosed with cancer in their twenties and thirties, and I partnered with a wonderful psychologist who helped me work through losing my mom, my own diagnosis, and my eventual divorce.
What did you learn from your cancer experience?
What seems to be a death sentence can actually make you stronger. For me, being a cancer survivor brings with it a responsibility to "make pink lemonade out of lemons." I am committed to helping guide women through their breast cancer journey, especially those who don't have the financial or emotional support that I was lucky enough to have.
What is your current health status, and how often do you receive follow-up care?
As I move beyond my mastectomy, I am feeling strong and am adjusting to my "new normal." I alternate every three months between visits to my surgeon and to my oncologist. I will be on tamoxifen for the next two years, followed by a regimen of aromatase inhibitors.
Do you have any tips for newly diagnosed patients?
Call upon the coping mechanisms that have gotten you through difficult times before, and know that you will get through. Know that you cannot be superwoman, listen to your body, prioritize your energy use, and participate in activities that energize you. Know that you are not in this alone—reach out to support groups, hotlines, or organizations that can provide guidance and support.
Gina M. Maisano
When Gina Maisano was diagnosed with triple-negative breast cancer she underwent a lumpectomy followed by chemotherapy and radiation. But when she received a second diagnosis—this time of estrogen receptor–positive breast cancer in her other breast—another lumpectomy was not an option due to the size and the scope of the tumors, so she underwent a bilateral mastectomy.
Gina knew she wanted to include reconstruction in her plan, and she investigated various types of reconstructive surgery to find the model that would suit her unique history and personal expectations. The reconstruction began with the placement of tissue expanders, which were later exchanged for silicone implants*.* "My previous radiation posed a bit of a challenge," she says, "but my reconstructive surgeon reassured me that he could overcome any of the radiation damage and provide me with a beautiful outcome." During her initial surgery, Gina says, "the breast surgeons removed as much breast tissue as possible and tested my lymph nodes to search for any cancer cells that may have spread there." They found cancerous cells, necessitating the removal of the entire axillary lymph node sac. "The skin over the breast tissue was spared," she says, "and the tissue expanders were placed under the pectoral muscle to stretch that space for the future implants. "Though this procedure did provide a good result initially, Gina ultimately underwent a latissimus dorsi (LD) flap reconstruction procedure two years later because her skin was very thin and she and her medical team decided she would be better served in the long term with the LD flap approach. During the LD flap surgery, Gina says, "the latissimus dorsi muscle was removed from my back and placed on top of the implants, creating a softer look using my own tissue."
This second reconstruction effort, while producing a great result, was a more extensive procedure and entailed a longer recovery. "When I had the latissimus dorsi reconstruction, it was more involved because I had to deal with the removal of a large back muscle and I had incision sites on my back as well as my chest. Recovery was longer, but once I passed the three-week mark, I felt immensely stronger and on my way to recovery." Having been through the recovery from extensive surgery, Gina advises other patients to do a few things to prepare: "If you live alone, make sure that things on high shelves, such as coffee mugs or cereal boxes, are brought down to the counter because you will have trouble raising your arms to reach for them." And she encourages wearing slip-on shoes, comfortable pull-on pants, and a button-down shirt to the hospital to make it easier to dress when it comes time to go home. In addition, Gina recommends the following insider tips for managing recovery. "You will have surgical drains, and the doctors will attach them with safety pins to your post-surgery bra or dressing, or they may even attach them to a bit of gauze made into a necklace around your neck. If you want real comfort, go to a home improvement store and buy a cloth nail/tool belt, tie it around your waist, and slip your drains into that. You can sew some pretty fabric onto it if you are so inclined, but it really is much easier to wear your drains in a belt than have them pinned to anything.
"Once you are home, get up and move as much as you can. Walk, move your arms as much as your doctor permits, and eat a well-balanced diet. You will find you will recover ever so much faster if you do.
"Go the distance: get the final touches of reconstructed areola and nipples. They are the icing on the cake and make you feel like you again." It's clear that Gina can speak to the challenges of recovery, but she also has an important, positive message about the emotional impact of undergoing reconstruction. "When I woke up from surgery and was able to get up from bed, I walked to the bathroom to look at myself. I looked down and saw a cleavage, my own skin, and new breasts. I felt a sense of relief, of being clean and free of the cancer-harboring old breasts. It was a liberating feeling and I was grateful I could have such a positive, uplifting feeling after such a stressful ordeal of being diagnosed with breast cancer for a second time. Ultimately, she says, every woman must make a personal decision about if and when reconstruction is the right choice.
"Do whatever you feel is right for you. If you are not certain, do not fret. You can always get reconstruction at a later date." For those ready to undergo reconstruction, Gina offers the following advice: "Choose your doctor carefully. Get a few opinions and ask to meet some patients. Once you see another patient who has been through it, your mind will be at ease and you will be excited to get started on your journey because once all the surgeries are behind you, you are left with a lovely new you.
Danielle Beverly
Initially diagnosed with ductal carcinoma in situ , Danielle Beverly knew at the outset that reconstruction would play a role in her overall treatment plan. Danielle was 29 years old at the time of her diagnosis and married for just two years to Detroit Lions football player Eric Beverly, and her choices regarding reconstruction were influenced by both her concerns over the cosmetic impact of treatment and her and Eric's desire to start a family.
Danielle first decided to undergo a bilateral mastectomy as a preventive measure that would allow her to forgo the recommended course of tamoxifen had she opted for a lumpectomy. "My husband and I had been married only two years, and we wanted to start a family," Danielle says of her decision to avoid the hormonal therapy, which is not recommended for women during pregnancy. This concern paired with her desire to maintain the shape and feel of natural breasts informed her early decision to have her breasts reconstructed: "At 29 I didn't want to wear a prosthesis; I wanted to feel as close to 100 percent whole as a woman as I could. And the bonus, in my mind, was that I could get a chest that fits my body—I'm 6 feet tall and had always had a small chest. I thought, We're going to make something good come out of this." The journey that ensued, as Danielle underwent an initial bilateral mastectomy and reconstruction and then two subsequent diagnoses of breast cancer and several reconstruction procedures, included a move to a different city, several changes in her medical team, and the delivery of a healthy baby girl. Having learned critical lessons about the value of trusting her instincts and conducting thorough research, Danielle offers women considering reconstruction the following tips about navigating reconstruction and achieving the results that honor their own needs first.
Follow your heart. "I tell other women that you have to go with what your heart tells you. This is for you; in the end, if you're not happy in your own skin, it doesn't matter how much your husband or anyone else loves the result. You need to make your decisions based on your own needs."
Do your research. "Look into all the options and be aware that each option has different side effects and a different recovery timeline. Find a patient of your doctor's whom you can talk with and who can actually show you the results in person. If your doctor is showing you only pictures, there's a reason. You should be able to see, touch, and feel the results in a real person."
Be realistic. "Realize that you're not going to look like the celebrity who goes in for augmentation. I think some people expect they're going to get perfect boobs—that's not realistic. You have cancer; you're starting in a different place, and the side effects of your treatment (surgery and radiation, for example) may affect your ultimate outcome."
Bigger is not necessarily better. "Don't get caught up in the hype of 'bigger is better.' The first doctor I saw tried to convince me that I should be going for a D cup—but that wasn't right for me. Your doctor should respect your vision."
Constance M. Chen, MD, MPH, is a board-certified plastic surgeon with special expertise in the use of innovative natural techniques to optimize medical and cosmetic outcomes for women undergoing breast reconstruction. She is Director of Microsurgery at New York Eye and Ear Infirmary of of Mount Sinai, Clinical Assistant Professor of Surgery (Plastic Surgery) at Weill Cornell Medical College and Clinical Assistant Professor of Surgery (Plastic Surgery) at Tulane University School of Medicine.