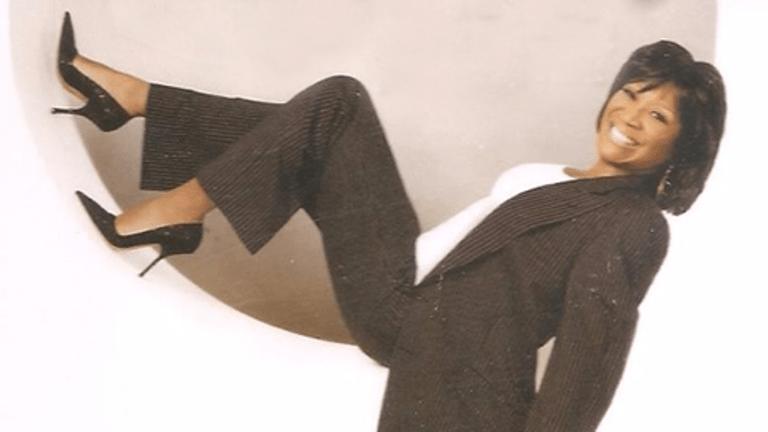 Pattie LaBelle - Spirit and Soul
Patti LaBelle speaks out about the loss of her three sisters to cancer and the blessing of making a difference.
by Diana Price
Haven't we all struggled through a busy day, sweating the small stuff or complaining about how little time we have to get it all done? Haven't we all thought, *I have too much to do—there are only 24 hours in a day!*Here's a refreshing perspective from rhythm-and-blues legend Patti LaBelle; let's call it a "New Attitude" in honor of the two-time Grammy Award winner's 1985 hit: "We have so much time," Patti says, "24 hours in a day. You can take an hour out of each day and do something for somebody."
And doing something for somebody is what Patti is all about. But what's truly amazing about Patti's attitude is that it's hard to imagine that this woman has time to brush her teeth in the morning much less take an hour to lend a hand. In addition to a successful music career that is now in its fourth decade, Patti is the author of four best-selling books (Don't Block the Blessings: Revelations of a Lifetime,Patti LaBelle's Lite Cuisine,LaBelle Cuisine, and Patti's Pearls); she has developed an acting career—including a role in the Lifetime original movie Why I Wore Lipstick to My Mastectomy; she sells her own fashion designs on the Home Shopping Network; and she serves as a spokesperson on several national boards as a devoted advocate for health causes, including diabetes, AIDS, Alzheimer's, and cancer.
Patti's work on behalf of cancer patients has been widely recognized, and her efforts on behalf of various research organizations and charitable foundations continue. She serves as a board member for the National Cancer Institute, and she was recognized by the University of Miami's Sylvestri Comprehensive Care Center when it dedicated a research laboratory in her honor. In addition, all proceeds from her latest album, The Gospel According to Patti LaBelle, are being donated to cancer research.
But when I ask Patti where her desire to make a difference in the lives of people affected by cancer, specifically, comes from, she gives no indication that this is just one more thing she is fitting into her busy schedule. Instead, like all the advocacy and humanitarian work she does, she says the desire to help comes from a sacred place and flows freely. "It's holy, easy, and cheap," she says. "It's just something that I do naturally. God has put me on this planet to catch ears. Not only with song but with words, with experiences that I've been through, with knowledge—with soul knowledge—and I feel free giving it out."
Her motivation as a cancer advocate has a personal dimension as well. Patti lost all three of her sisters to cancer. Her sister Barbara had colon cancer, Vivien had brain cancer, and Jackie had lung cancer. In addition, Patti watched her best friend, Claudette Henderson, lose her battle with breast cancer. All four women were in their early forties. All, Patti says, were so beautiful, so stylish, so strong. There is still a note of disbelief in her voice as she remembers their struggle now: "They were fierce. They dressed like divas. They looked like divas. They had beautiful, strong hair. But then here comes this monster. They'd go into the hospital, and I'd watch them diminish," she says. "They'd look like skeletons. And yet I'd keep saying, They're not going to die. They're looking bad, but they're not going to die. I was in denial." Still, she says, throughout their illnesses she tried to bring light and laughter to their lives. "I tried to come in there with funny jokes, something to make them a little happy—to make it easy and beautiful and calm."

But her sisters knew, Patti says, and she was impressed with their dignity, with the choices they made at the end of their lives, and with the images of grace that they left her with. Her sister Barbara, when she knew she had only six months left to live, embraced the joy in her life and married her boyfriend. "She had a beautiful gown," Patti remembers, "and she just spent that time happy." Her sister Jackie, on the Mother's Day before she died, asked Patti to sit down on her hospital bed and handed her a ring, asking her to be a mother to her two children after she died. And Patti just sighs, remembering her sister Vivien, still thinking of her beauty despite her illness and struggle at the end of her life. Each sister, still so obviously present in Patti's heart and in her prayers, is never far from her thoughts as she works in their memory.
But it wasn't until recently, when she played the role of Monisha in Why I Wore Lipstick to My Mastectomy, that Patti truly felt some sense of what they had experienced during their illnesses, and she was overwhelmed. "When it came time to say my lines, we had to stop tape," she says, "because I was crying." All of the emotion of what they must have felt and the struggle of their young lives cut short by this disease came through in that moment. "I'm 62 and I'm still finding myself," Patti says, "so I can't imagine what they must have been going through."
Ultimately, her family history did more than accelerate her natural tendency toward advocacy; it sent her to the doctor herself. "I started going to the doctor more," Patti says, of the wake-up call that her sisters' illnesses provided. But she admits that being proactive about her health was a struggle. Some of it, she says, is cultural. "Black people, especially, are afraid of doctors. I am." But she has worked hard to put the fear aside, determined to care for her health and to spread the message of the importance of better self-care, especially in the wake of her own diagnosis with diabetes. "I found out I'm diabetic by accident; I fell on the stage. I thought I was exhausted." Aware that her fans are listening, she's now spreading the message that she herself was afraid to hear: "We have to start taking care of ourselves by going and getting check-ups."
And her fans aren't just listening, they're talking back. Patti is so touched, she says, by the stories and the experiences that people share with her because she has been open about her family's history with cancer and about her own health struggles. Recently, waiting in the airport, she was informed by airport personnel that they had been keeping fans from approaching the star, worried that it would bother her. "I told them, 'Next time, bring them on over.' I'll be worried when people don't want to talk with me." And it's clear that she truly considers it a blessing to share her stories and the lives of the people she touches. "I'm here because God has spared me and saved me to bring messages to people. That's my job," Patti says. "If you have the blessing of being a celebrity, reach out and touch somebody if you can."
Whether she is visiting cancer patients or AIDS patients, Patti does not underestimate the power of human touch—of a hug, a hand on an arm—together with the positive energy that does not give up hope. "Sometimes miracles happen, so don't give up. My God, keep watering that flower because it can still grow. Keep giving positive energy," Patti counsels. And despite her truly remarkable positive energy that flows, even through the phone lines as we talk, I have to ask her: Will she ever slow down? Will she ever not have the time in her busy schedule? "I have to do this" is her quick response. "If I don't do this and a lot of others don't either, who will? I realize what a little word, a little hug will do for some people. What my little free time will do for some people. It's a responsibility; it's spiritual. Somebody has to talk about it. I know it's my job."
And, more than a job, in the end she is clear about the fact that it is a blessing to have the opportunity to do the work she does. "I don't take any of this for granted," Patti says. "I say, Thank you, God,for everything you put on my plate. It's a lot, but I'm going to eat it all."