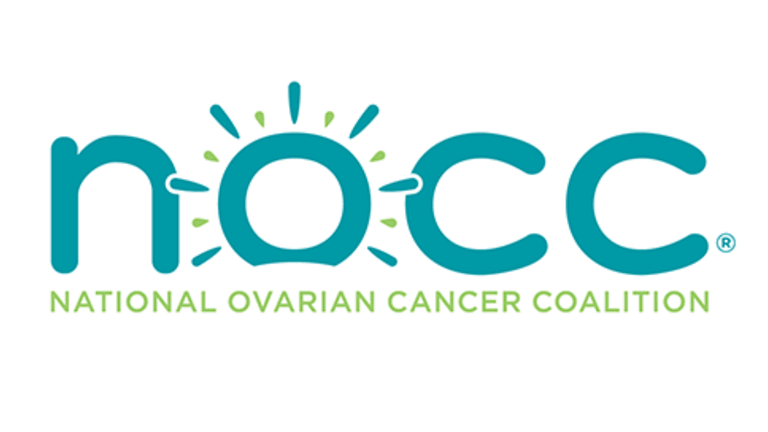 National Ovarian Cancer Coalition Advocate Profile
Tracy Carmon, 42 Keller, Texas
Tracy Carmon's passion for advocacy is, in her own words, "electric." The 42-year-old ovarian cancer survivor says that the word truly describes the energizing experience of helping other women: "Electric is how you feel when you're around other survivors; electric is how you feel when you're sharing information with people who may be affected now or sometime in the future; and this electric feeling is why volunteering and being an advocate is such a fantabulous opportunity. Helping others will always result in an overwhelming blessing coming your way."
Tracy's efforts to raise awareness about ovarian cancer reflect, in part, her desire to ensure that other women are able to recognize the subtle symptoms of the disease and are able to seek early care. In her own case, she was unaware that the symptoms she had (including bloating, weight loss, abdominal pain, and lack of appetite) were signs of ovarian cancer, assuming she was experiencing gastrointestinal issues. When she finally sought medical care, she learned she had Stage IIIC ovarian cancer. After initial chemotherapy and surgery in 2010 and additional chemotherapy in 2012 to treat a recurrence, Tracy has been cancer-free.
Tracy, an audit manager for Citigroup, has been active with the National Ovarian Cancer Coalition (NOCC), a national advocacy organization committed to raising awareness of the early signs of ovarian cancer and providing information to newly diagnosed patients, hope to survivors, and support to caregivers. After initially reaching out to NOCC when she found a flyer at a doctor's office in 2010, Tracy felt compelled to become involved. Since an initial meeting with members of the organization inspired her to help raise awareness, she has taken on leadership roles in NOCC run/walk events and other initiatives and has also worked with the fitness center Medifit to bring awareness to its clients. In addition, she is currently participating in the Ovarian Cancer National Alliance's Survivors Teaching Students program, dedicated to enhancing health professional students' understanding of ovarian cancer symptoms and risk factors.

Though Tracy says her journey with ovarian cancer has not been easy, she feels blessed to be able to promote awareness and to support others diagnosed with the disease. She is inspired by her Christian faith in all she does. "I love to help people," she says. "Being a volunteer and an advocate is an excellent way to be around people, show love toward them, educate them, and get them to smile and laugh—all at the same time. I love to put smiles on the faces of God's children, especially during the most difficult times of their lives." And, she says, her work translates to a personal benefit as well: "Helping others allows me to focus on others and not myself, which is healing."
The mission of the National Ovarian Cancer Coalition is to raise awareness and promote education about ovarian cancer. The coalition is committed to improving the survival rate and the quality of life of women with ovarian cancer. For more information visitovarian.org.