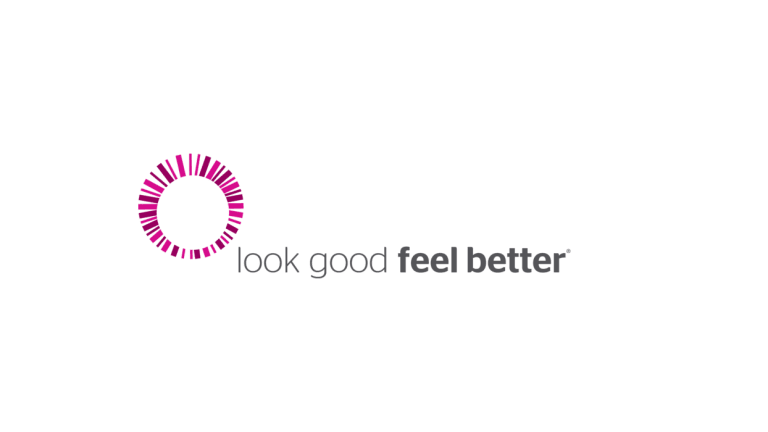 Look Good Feel Better: From the Outside In
From the Outside In
Look Good Feel Better: From the Outside In
Many women who experience side effects of cancer treatment that have an impact on their appearance can attest to the emotional toll these changes take. Some of the side effects that can be particularly challenging include hair loss, brittle nails, and changes to the skin (including acne, rashes, and dryness). Enduring these symptoms can be a lot to bear on top of the many other physical and emotional challenges cancer patients face.
The Look Good Feel Better program, a collaboration of the Personal Care Products Council Foundation, the American Cancer Society, and the Professional Beauty Association, aims to help patients manage these appearance-related side effects by providing hands-on workshops at cancer centers and hospitals nationwide. During these free two-hour workshops, certified volunteer beauty professionals facilitate the program's signature steps and provide tips and techniques to help boost program participants' self-esteem.
Recently, three Look Good Feel Better program graduates—Jessica, Janice, and Cathy—offered their thoughts about the impact of appearance-related side effects and why looking good really does make people feel better.
Q: What appearance-related side effects did you experience during cancer treatment?
Jessica: Chemotherapy changed my skin color and made my skin dry. My nails turned dark, but the most terrible side effect was the hair loss—I even lost my eyebrows and eyelashes.
Janice: I experienced hair loss at the beginning of my second chemotherapy cycle. It started as hair loss on my arms, legs, and pubic area, then the hair on my head. Just when I thought I was safe, my eyebrows and eyelashes fell out. I remember using mascara on my last three eyelashes on each eye, before they finally fell off. I also experienced weight loss further into the chemo treatments.
Cathy: The first side effect I noticed was a change in my skin. It became dry and dull. Then there was the hair loss, which was the most disturbing side effect.
Q: How did these side effects affect you emotionally?
Jessica: I could not look at myself in the mirror. My appearance changed, and this affected my self-esteem; I didn't want anyone to see me like that. I was isolated, and I became depressed.
Janice: I did a lot of journaling and praying to come to acceptance about my impending hair loss, and I thought I was totally prepared—until I went to my hairdresser to have my head shaved two days before my fifty-sixth birthday. Not only did I black out at the salon due to dehydration (I hadn't been eating or drinking enough), which resulted in a trip to the emergency room via ambulance, but I had to face the fact that I was *bald—*and not by choice! I had a good, ugly cry, after which I was able to call on my faith and all of my strength to move into the fight for my life. I came out of this experience feeling much stronger—bald and beautiful!
The weight loss actually affected me more. I lost 23 pounds, leaving me at 108. I looked sickly, and that had a more devastating impact on me. I did my best to use my fashion know-how and style to make the best of my new body. It took a little longer for me to embrace the "little" me, but I finally did.
Cathy: My hair loss was gradual, but the day my fiancé shaved my head was a very traumatic day. My self-confidence plummeted. I had always had long hair, and when I looked in the mirror I just didn't know who was looking back at me. The tears flowed on a regular basis.
Q: What steps did you take to manage your appearance that made a difference?
Jessica: I looked for information through the American Cancer Society website, where I found Look Good Feel Better and decided to give it a try. I learned how to correctly draw on my eyebrows and eyelashes and how to tie scarves. These skills allowed me to continue with my life.
Janice: I sought out ways to help boost my self-esteem, which included attending a Look Good Feel Better workshop. The workshop helped lift my spirits. It was wonderful to be around other women who were dealing with the same fight that I was. We had great volunteers, who made the experience fun. I also worked on creating new personalities with the use of wigs, and I arranged to get my head shaved every two weeks so that I felt good about the new style and to keep some parts of my life intact.
The weight loss took a little more creativity. I began to wear more-flowing outfits and brightened my wardrobe, even though it was during the winter. This helped boost my self-esteem during chemo, especially during the holidays, which came at the end of my treatment cycle.
Cathy: Though I'd thought that wearing a wig would be the answer, it wasn't. The wig was hot, and, once again, I found myself not recognizing the woman in the mirror. My skin was dull, and nothing I did seemed to brighten it. Late in my treatment, I was able to attend a Look Good Feel Better workshop, which was a real lifesaver—I felt like myself again. I learned tips on the application of makeup, which gave me some of my confidence back. I not only looked more like me but I also felt more like me.
The Look Good Feel Better program was founded and developed in 1989 by the Personal Care Products Council Foundation, a charitable organization established by the Personal Care Products Council, the leading national trade association representing the global cosmetic and personal care products industry. The program is a collaboration of the Personal Care Products Council Foundation, the American Cancer Society, and the Professional Beauty Association, a national organization that includes salons spas, distributors, manufacturers, and more than 25,000 beauty professionals. For more information please visit lookgoodfeelbetter.org.