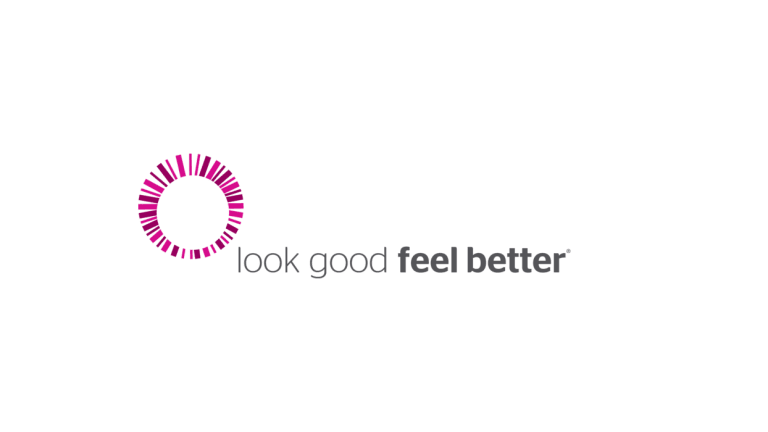 Look Good Feel Better!
LGFB - Helping women cope with appearance-related changes of cancer treatment.
Helping women cope with appearance-related changes of cancer treatment.
Courage, confidence, control, community, and *caring—*ask any woman who has lived with cancer, and she will likely find meaning in these words. They are also integral to Look Good…Feel Better®(LGFB), a national public service program that helps women cope with appearance-related changes of cancer treatment. The program offers free workshops, practical tips, and guidance that improve a woman's self-esteem and help her manage cancer treatment and recovery with greater confidence.
Celebrating its twentieth anniversary this year, LGFB is focusing a yearlong "Hope Is Beautiful" campaign on the women the program serves. Through their stories, experiences, and favorite tips, the program hopes to offer support and inspiration to other women navigating the challenges of a cancer diagnosis and treatment. Some of the women who have benefitted from LGFB share their stories here.
Nancy Lumb

"I never cried when I was told I had breast cancer or had to tell my mother and husband," Nancy says. "I cried only when I started to lose my hair. Cancer has a way of robbing you of your femininity.
"With chemo," she continues, "I lost my hair, I lost my eyebrows, and I lost my eyelashes. Learning about how to re-create my eyebrows was probably the most helpful information I learned."
LGFB Tips

Eyebrows help balance the eyes and flatter all other facial features. Because of your treatment, you may need to fill in thinning brows or re-create your brows entirely. Whatever your need, the trick is to find your natural eyebrow arch and use short, feathery strokes for a natural look. A close-up photo of yourself taken before treatment is a big help.
To re-create your natural brow line:
Buy brush-on eyebrow color or a pencil in a shade that matches your current hair or wig color or just slightly darker. Because eyebrow color does vary, choose what feels most appropriate for you. For a more natural look, you may want to invest in two colors of eyebrow pencil—a light shade and a darker shade—so that you can use alternating colors as you fill or draw in your eyebrows. Be sure to start with foundation and powder to prevent smudging.
Hold the pencil straight up against your nose, parallel to the inside corner of your eye. This is where the eyebrow should begin. Draw a dot just above the brow bone.
Looking straight ahead, place the pencil parallel to the outside edge of the colored part of your eye. Place a dot where the highest point of the brow line should be.
To define the outside edge of the brow, place the pencil diagonally from the bottom corner of your nose past the outside corner of your eye and draw a dot. Be sure the outer edge of the brow is not lower than the inside edge, as this will create a down-turned expression.
Once you have the basic shape right, connect the three dots using short, feathery, upward strokes to simulate the look of hair. Make the brow fuller on the inside corner and taper the brow naturally to the end. Use a small brush to gently blend and soften. Finally, apply the lightest dusting of loose powder to set the pencil, if desired.
With practice, drawing an eyebrow is as simple as applying lipstick!
Michelle Kostas

Michelle was only 30 years old when she was diagnosed with Hodgkin's lymphoma in May 2008. She attended an LGFB workshop shortly after beginning chemotherapy. The timing was good, as she wasn't sure how she was going to handle losing her hair and eyebrows. "I didn't want to have those fake, painted-on eyebrows," she says, "and Look Good…Feel Better teaches you techniques that make everything look more natural."
Michelle says she also learned to avoid professional manicures and pedicures during treatment because of the risk of infection, something she had not considered beforehand.
LGFB Tips
Don't cut your cuticles. Use cuticle-remover cream or gel and gently push your cuticles back.
Massage cuticle cream into the cuticle area daily to prevent dryness, splitting, and hangnails.
Be vigilant to minimize the possibility of infection; protect your hands and feet from dirt and grime.
Keep nails trimmed short—any imperfections will be less obvious.
Short nails that have been neatly manicured look great and can help you feel confident!
If you do visit a professional salon for a manicure or pedicure, bring your own sterilized nail care tools, but remember: no cuticle cutting.
Apply a rich cream to hands and feet for added protection to moisturize the skin.
Maria Torralba

Maria knew that she was interested in what LGFB had to offer. What she found, upon participating in a workshop, was the clear connection between her physical appearance and her emotional well-being. "When you look in the mirror and you see someone who looks good (and well) looking back at you, it has a great effect on your spirit—if you look good, you really do feel better."
Maria learned both practical tips and the power of community. "The most important information I learned was how to care for my skin—to even out my skin tone and cover discoloration, especially dark under-eye circles. But also, maybe as important, I got to meet a lot of really amazing ladies who are brave and strong as they face their illness."
LGFB Tips
Concealer

Concealer is typically used under foundation to diminish dark circles, visible capillaries that are more prominent, and facial blemishes. It is available as a stick or a cream.
Follow these tips for effective application:
For the eye area, apply concealer with a clean ring finger (light touch) or a disposable cosmetic sponge. Starting from the inner corner of the eye, apply dots of concealer out to the iris (colored part), and then gently blend the dots to the outer corner of the eye.
For extreme discoloration around the eyes, try a color-correcting concealer. Alabaster covers dark circles on warm skin tones; lavender gives a yellowish complexion a healthy glow and covers sallowness; mint neutralizes redness; pink highlights all skin tones; and orange covers blue tones such as veins and dark circles on dark skin.
If you're using a foundation, choose a concealer no more than one shade lighter than your skin. If you choose to wear concealer without foundation, a shade closest to your natural skin color will look best.
Discolored skin can be camouflaged with a color-correcting concealer (see above examples) worn under the foundation.
Foundation

Foundation is used to even out your complexion and give it a soft touch of color and a healthy-looking glow. Because cancer treatment can temporarily change the color of your skin, sometimes giving it a gray or yellow cast, you may need a new shade of foundation.
Follow these tips to choose and apply foundation effectively:
For skin tone that has a gray or ash appearance, choose a foundation with more moisturizer in it to give skin radiance.
Choose a shade that matches the color of your skin at the jaw line.
To apply, dot the foundation on your forehead, nose, chin, and cheeks with clean fingers or a disposable cosmetic sponge. Then blend outward and upward from the center of your face to the edge and blend well at the hairline and the jaw line. Blend, blend, blend—that is the secret of flawless makeup application. Use a dry cosmetic sponge for full coverage or a damp sponge for light coverage.
Powder
Powder is quite necessary. It is used to set the foundation and keep it from melting off, and it yields a more professionally enhanced appearance.
Here are some tips for using powder effectively:
After the foundation step, lightly apply translucent loose powder over your face with a clean cotton ball using a pat-and-roll motion.
Gently dust downward and outward to remove excess powder and smooth any facial hair. Pressed powder is best for touchups.
Look Good…Feel Betteris a collaboration between the Personal Care Products Council Foundation, a charitable organization supported by the cosmetic and personal care products industry; the American Cancer Society, Inc., one of the nation's largest voluntary health organizations; and the National Cosmetology Association, an organization of more than 25,000 hairstylists, wig experts, estheticians, makeup artists, and nail technicians. For the past 20 years, LGFB programs have helped 650,000 women with cancer look good, improve their self-esteem, and manage their cancer treatment and recovery with greater confidence through workshops, practical tips, and guidance. Nationwide, Look Good…Feel Betterhosts 8,700 workshops in 2,500 host sites each year with the help and the support of 14,000 volunteers. Visit www.lookgoodfeelbetter.org or call (800) 395-LOOK [5665] to learn more about the program, to find a program in your area, or for information about how to volunteer.