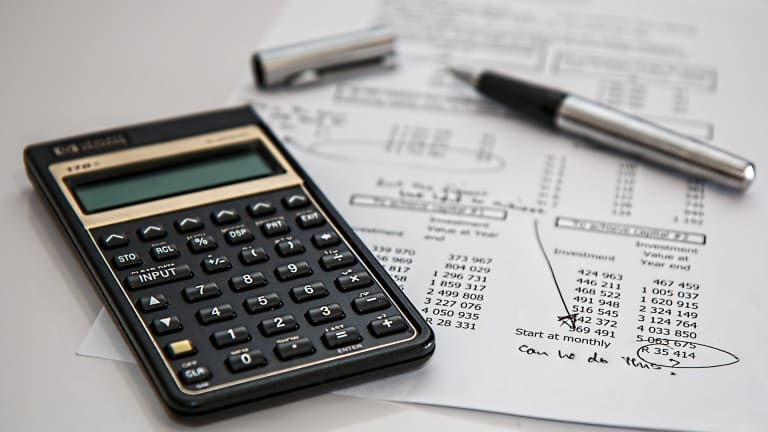 Financial and Insurance Issues-Managing Your Finances in the Face of Cancer
A cancer diagnosis is a financial burdern-here are some helpful resources to help when things dont add up.
As someone diagnosed with cancer or as the primary caregiver for a cancer patient, you already know that information can be your best ally. Informing yourself about options and resources for confronting the financial challenges that cancer presents is no less important than studying disease characteristics and treatment options. An understanding of the various ways to ease the burden of medical bills can be a critical step in alleviating stress and allowing you to remain focused on your care and well-being or that of your loved one.
Medical bills, medications, legal issues, travel, accommodations, costs for treatment, education and employment issues can create financial hardships. The following resources will help in lightening the financial burden of life with cancer.
CFAC is a coalition of financial assistance organizations joining forces to help cancer patients experience better health and well-being by limiting financial challenges. You can search for specific types of assistance as well as resources available for specific types of cancer.
The purpose of The C.H.A.I.N. Fund Inc. is to provide financial assistance to patients undergoing strenuous cancer treatments, which temporarily prevents them from working. Primary services include financial assistance with mortgage, rent, utilities, prescriptions co-pays, insurance co-pays, & special food needs; and making available support services and wellness workshops.
Developed and maintained by The National Council on Aging (NCOA), Benefits Checkup is the nation's most comprehensive Web-based service to screen for benefits programs for seniors with limited income and resources. Benefits Checkup includes more than 2,000 public and private benefits for things such as prescription drugs, financial assistance, legal assistance, health care and more.
The Cancer Care Co-Payment Assistance Foundation provides eligible individuals with up to $10,000 per year in co-payment assistance. They currently offer this program to people affected by breast cancer, colon or colorectal cancer, glioblastoma, head and neck cancer, non-small cell lung cancer, pancreatic cancer, and renal cell cancer.
Official U.S. government site for people with Medicare.
A site to learn about patient assistance programs and other programs designed to help those who cant afford their medicines.
Patient Advocate Foundation (PAF) is a national 501 (c)(3) non-profit case management service that assures access to care, maintenance of employment, and preservation of financial stability for Americans with chronic, life-threatening, and debilitating illnesses. For more information about Patient Advocate Foundation, visit www.patientadvocate.org.
Provides a listing of pharmaceutical programs that provide drugs to physicians whose patients could not otherwise afford them.
Patient Advocate Foundation's Co-Pay Relief (CPR) program provides co-payment assistance for prescription drugs to insured Americans who financially and medically qualify. Services are provided through CPR call counselors, and payments are made to the designated payee upon approval. For more information about the PAF Co-Pay Relief Program, visit www.copays.org.
Eligibility.com is a web publisher focused on making government benefit programs easier to understand. The company publishes custom tools, guides, research and statistics on programs that include Medicare, Social Security Disability (SSDI), Unemployment insurance and many more.
The goal of SSDRC is to inform readers as to how the disability process works. This includes discussion of the Social Security Administration's definition of disability, the medical and non-medical criteria that is considered to evaluate claims, and the actual process that is employed when cases are approved or denied at different levels of the disability system.
Travel Assistance
Angel Flight helps people in need seeking free air transportation to specialized health care facilities.
Angel Bus is a nonprofit corporation dedicated to providing compassionate, non-emergency long-distance ground transportation to patients in need. Angel Bus utilizes motor coaches and their volunteer drivers as well as commercial buses. Patients may access help from Angel Bus by calling 1-800-768-0238 or by emailing info@angel-bus.org.
AirCharityNetwork.org provides people in need with access to free air transportation to specialized health care facilities or distant destinations due to family, community or national crisis.
The Air Care Alliance is a nationwide league of humanitarian flying organizations whose volunteer pilot members are dedicated to community service. AirCareAll.org will introduce you to all the groups listed whose volunteers perform public benefit flying for health care and patient transport. By clicking the Listings button on the site, you can find volunteer pilots or an aviation charitable group near you.
Arranges free travel for cancer patients to treatment centers using the empty seats on corporate jets.
Miracle Flights for Kids flies children who are struggling with serious cancers or debilitating diseases to specialized medical treatment centers across the U.S. Any child needing medical treatment or seeking out a second opinion not available in their own home town is eligible to apply for a miracle mission.
The National Patient Travel HELPLINE provides information about all forms of charitable, long-distance medical air transportation and provides referrals to all appropriate sources of help available in the national charitable medical air transportation network. You can find the services they offer at 800-296-1217.
Joe's House is an online lodging resource for cancer patients and their loved ones. Finding a place to stay near hospitals and cancer treatment centers across the country is easy at JoesHouse.org, which lists thousands of options for lodging. Details on each lodging facility such as distance to hospitals, how to make a reservation, qualifications for stays, rates and amenities can be found on the site. Users may search by city or by healthcare facility. For those without Internet access, there is a toll free line at 877-JOESHOU (877-563-7468).
Hospital Hosts assists people in finding housing when they have to travel for treatment. The site can help you find housing that's appropriate, affordable, and close to the medical facility and allows you to concentrate all your energies on the treatment and cure of your loved one.
The National Association of Hospital Hospitality Houses, Inc. is a caring association of more than 150 nonprofit organizations located throughout the U.S. that provide family-centered lodging and support services to families and their loved ones who are receiving medical treatment far from their home communities. You can locate available NAHHH lodging at
Taking Control While Facing a Life-threatening Illness Such as Cancer
When you or a loved one has cancer, many issues, decisions and difficulties arise. Fortunately, there are numerous national, regional and local support services to help you deal with many of these problems. The first step is learning about the types of services available and where they can be most conveniently accessed.
This information can help you familiarize yourself with numerous resources that are available, explore new ways to meet your financial challenges, and ultimately gain peace of mind.
The truth is worrying about money matters takes its toll on other aspects of your life, from physical health to emotional balance. Therefore, the more proactively you address the new financial changes and challenges that accompany a life-threatening illness, the better things are for you—and for your family.