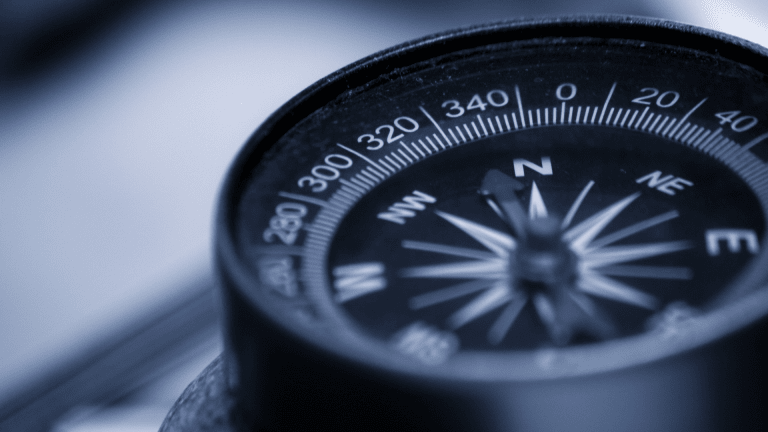 Breast Cancer Survival: Coming to Terms with an Uncertain Future
Breast Cancer Survival: Coming to Terms with an Uncertain Future
by Diana Price
The painted pink-ribbon sign honors Jackie Francke, who says it was one of many ways her family and tribe supported her as she went through treatment for Stage IIA breast cancer.
Her family, her culture, and the inspiration of strong native women—some breast cancer survivors—reminded Jackie of her own strength. Now, having completed her treatment, these same resources have helped her find peace with her prognosis.
"I went into fight mode for nine months, then all of a sudden everything just stopped," she says. "It was surreal—eerie—and every now and then I ask myself, Did I really go through all that?" Her mantra—I am a strong, healthy woman—helps keep her mind from returning to that sense of dislocation, but she says it takes work. "I try to keep myself from going down that road of insecurity and uncertainty."
For many breast cancer survivors, the uncertainty of long-term prognosis can be the hardest part of recovery. When treatment ends, often so does the regular interaction with and supervision of the medical team, leaving many women feeling vulnerable.
To be reminded that you have choices, to be supported in those choices, and to hear how other women have managed their cancer diagnosis can be of tremendous help.
Coming to Terms with an Uncertain Future
Carola Sena was diagnosed with Stage II breast cancer in March 2010. A retired nurse, Carola has been bolstered by the support of the many friends and patients who have walked the road before her. Having talked these same women through the ups and downs and the what-ifs of a cancer diagnosis, Carola now benefits from their wisdom in return. Still, the diagnosis has been difficult to digest; and, having completed her treatment, Carola must come to terms with the uncertain future she faces. "It was a shock," she says, "but you do your best, and that's as much as you can do. There's no point in sweating what could be or might have been."
Patricia Spicer, LMSW, an oncology social worker and breast cancer program coordinator at CancerCare,Inc., consults by phone with breast cancer patients and leads support groups in the New York City area. Spicer says that the recovery period and long-term survivorship often present a challenge.
"Some women are more frightened when they finish treatment than when they were going through it because the doctors and nurses are no longer there," she says. "Women can feel isolated. Their friends and family often expect them to get on with their lives now that treatment is over."
Members of a support group that Spicer leads use the following metaphor to describe the uncertainty of prognosis: Breast cancer is like a tiger that shows up at your door. You didn't ask for it, you don't want it, but it comes into your house and sits in your living room. Gradually, you get it into your kitchen and out the back door to the yard, where it sits. You know it's there, and you know it can come back in at any time. So how do you get rid of it? You don't.
"These amazing women say you may never be free of the fear of recurrence," Spicer says, "but you are wasting your time and life if you allow yourself to focus on it."
It's Called "Scanxiety"
Alice Madsen has always had a difficult time living in the present. It's just not in her genes, she says. But what is in her genes is a family history of cancer. "My mother died of Stage IV metastatic breast cancer 11 months after diagnosis," Alice says. "She was incredibly graceful through the whole thing, but it was an awful experience."
In 2000, Alice was diagnosed with Stage I breast cancer in both breasts; and although she believes it's important for patients to research all available treatment options, she knew from the beginning what she would choose: a bilateral mastectomy. After undergoing the surgery, Alice was diagnosed with melanoma in 2008.
"I wish I could say I'm at peace, but it hasn't worked that way for me. From the beginning, I [was aware of] my own mortality, and breast cancer simply drove it home. I have to work to not feel at battle with cancer every day," she says.

To cope with her anxiety, Alice seeks support from other survivors who have found a way to move forward despite the uncertainty they face. "You want to talk to someone who is strong, so you turn to women who know how to keep living, how to work through and around the cancer, because that's what we have to do." Still, she says, she has a hard time getting beyond the fear of recurrence. "Even to this day, with every checkup or scan, I'm afraid they'll find something."

Malcolm Purdy, MD, an oncologist with Hematology Oncology Associates, P.C., and medical director of the New Mexico Cancer Care Alliance in Albuquerque, says that testing can be problematic for many survivors, both by causing anxiety and by creating a false sense of hope. "There's this magical thinking that testing for cancer will keep you cancer-free," he says. "It doesn't. It gives you either very bad news, which you then have to deal with, or no news, but it cannot confirm you're cancer-free."
From Experience to Expertise
For some survivors, channeling their energy toward advocacy work eases the anxiety of long-term survivorship and provides needed perspective. Musa Mayer, MS, MFA, was diagnosed with Stage II breast cancer in 1989 after an initial misdiagnosis delayed her treatment by 15 months. In the aftermath, she says, it was a support group—which she still participates in today—that saw her through.
The regular meetings—which the group started referring to as "Dwellings" after one husband asked his wife why she kept dwelling on her cancer—provide members with the opportunity to share their concerns in a safe environment. "You learn to put your fears in perspective and understand that you were always vulnerable," Musa says. "We all are. We just didn't realize it before. A cancer diagnosis makes you aware of what matters most in life and gives you purpose."
Musa has found her own purpose in advocacy work. She has written several books about breast cancer and has helped train other advocates through Project LEAD, the National Breast Cancer Coalition's science training program for advocates. Her work has led her to become an expert on metastatic breast cancer, and she says that in learning to embrace the possibility of recurrence she has been able to give a voice to women living with these fears.
Musa's motto is Live with no regrets. "There is enormous satisfaction in living as fully as possible. Once you truly get that the thoughts you have about recurrence are really just thoughts—that they aren't truths—you can face your mortality as openly as possible. What I've learned from women living with metastatic breast cancer is that ordinary people become extraordinary in very difficult circumstances. Once you see people living like that, it takes the fear away."
From Devastation to Power
When a PET (positron emission tomography) scan showed that the cancer had recurred in Patricia Moore's bones and lung, she was devastated. But even more shocking, she says, was the manner in which her doctor delivered the news. She was told to "Get your affairs in order."
Initially in denial, she took the time to process what the doctor had said and decided she had options. The first was to find another doctor. She called Cancer Treatment Centers of America® and talked to a breast cancer survivor. "I immediately felt connected and on the right path," she says. "I went from feeling hopeless to I'm going to fight this with everything I have."
Although it's been difficult, Patricia says she focuses on success stories of women who are long-term survivors. "I'm aiming for the far side of this disease, and it helps to think of my cancer as a chronic, treatable condition. I hope to be around a long time, and, with God's help and a fighting spirit, I think I will."
But, she says, "It is what it is," adding that it takes constant reprogramming to avoid dwelling on the what-ifs. "Stage IV cancer can be consuming 24/7. It takes effort to relegate it to the background and redirect my attention to the many blessings I have been afforded."
Living Your Life with Purpose
Patricia Spicer from CancerCare advises survivors to stay in the moment and to put themselves first. "Take care of yourself, eat right, and exercise," she says, "and learn to give pieces away instead of the whole you. It's like eating a large chocolate bar. If you eat the whole thing at once, you'll feel sick. Instead, break off just one square at a time and savor it." But Spicer acknowledges that this approach takes great patience, training, rethinking, and time.
Those survivors who are able to achieve a sense of peace and balance in spite of their uncertain future, Spicer says, benefit tremendously from living in the present and honoring their journey: "One thing these courageous women tell me is that cancer has given them a kind of knowledge about themselves and life. They learn what's important and what's not. They prioritize. A spotless kitchen floor isn't as important anymore. Spending time with their grandchildren is."