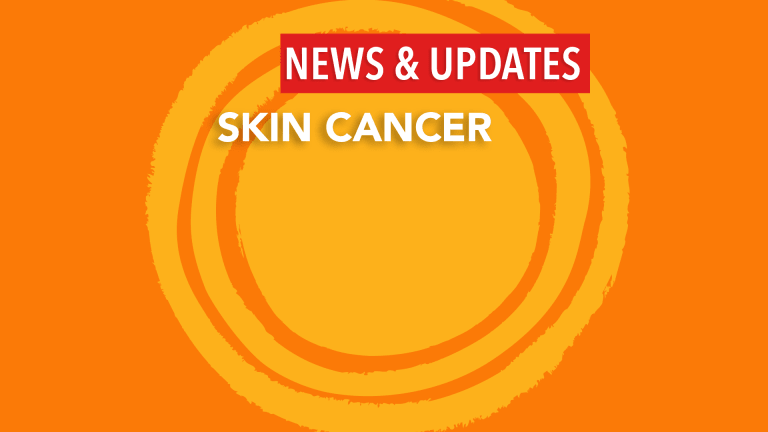 Skin Cancer Prevention Tips from the Skin Cancer Foundation
The following recommendations from the Skin Cancer Foundation tell you how to reduce your risk.
by Mia James, Medically Reviewed by Dr. C.H. Weaver M.D. 5/2022
The development of skin cancer is certainly a risk for any individual, but particularly for those of us who spend time in the outdoors. It's important to keep in mind, however, that by taking certain steps to protect yourself from the sun, you can safely enjoy your time outside.
"The public needs to know that we are experiencing a skin cancer epidemic," says Dr. Perry Robbins, founder and president of the Skin Cancer Foundation. "We encourage people to enjoy the outdoors, but we want them to do it safely. By following our basic sun protection tips, you can enjoy outdoor activities and keep your skin healthy at the same time."
Seek the shade, especially between 10 a.m. and 4 p.m.
Do not allow your skin to burn.
Avoid tanning and UV tanning booths.
Use a sunscreen with an SPF of 15 or higher every day.
Apply 1 ounce (2 tablespoons) of sunscreen to all exposed areas 30 minutes before going outside. Reapply every two hours or immediately after swimming or excessive sweating.
Cover up with clothing, including a broad-brimmed hat and UV-blocking sunglasses.
Keep newborns out of the sun. Sunscreen should be used on babies over the age of six months.
Examine your skin from head to toe every month.
See your physician every year for a professional skin exam.
About The Skin Cancer Foundation
When Dr. Perry Robbins founded the Skin Cancer Foundation in 1979, the fledgling advocacy organization faced major obstacles: not only did many Americans not know what a melanoma was but most were unaware of the consequences of their time in the sun and of the deadly impact of their deceivingly glamorous tans. "I established the foundation in 1979 as skin cancer rates were starting to rise. I realized that there needed to be a change in attitude about sun exposure and an increased awareness of the importance of protection, so with the help of some dear friends, I created the Skin Cancer Foundation. It was the first organization to start educating people about the dangers of the sun."
Fast-forward 28 years, and the hard work of the foundation is evident in changing attitudes and exciting emerging therapies. Through consistent campaigns spanning all major media outlets and via its online presence (www.skincancer.org), the Skin Cancer Foundation has truly made a difference by educating the public about sun protection, early detection, and the need for increased funding for treatment.
"It's been an uphill battle because people like to tan and they think it makes them look better," says Dr. Robbins, "but we are starting to make progress. A recent survey we conducted showed that the appeal of tanned skin may finally be waning: 53 percent of people surveyed believe they don't look better with a tan, and 63 percent say they are not more attracted to someone who is tan; 69 percent do not think a tan makes them look slimmer."

Changing these attitudes about tanning and perceived health, prevalent especially among women, has been and continues to be a major focus of the foundation and, increasingly, of national beauty and fashion leaders who also recognize their powerful role in the formation of these perceptions. Until the public stops believing that a tan makes them appear healthy and sexy, it will be hard to avoid the unhealthy outcome of time spent in the sun. To further its goals in this area, the foundation has recently launched a new campaign, "Go With Your Own Glow," which encourages people not to tan but to instead appreciate their natural skin tone.
The campaign is one more effort to counter one of the ongoing challenges Dr. Robbins sees in the effort to eradicate skin cancer in this country: the popularity of tanning beds. "On an average day in the United States, more than 1 million people tan in tanning salons, and 70 percent are Caucasian women age 16 to 49. People who use tanning beds are 2.5 times more likely to develop squamous cell carcinoma and 1.5 times more likely to develop basal cell carcinoma." And it's not just devoted tanners who are seeing the life-threatening results of this dangerous national trend: "Occasional use of tanning beds almost triples the chances of developing melanoma."
Educating the public about important issues like the dangers of tanning beds and the very real consequences of sun exposure in general remains central to the foundation's mission. One way the organization further educates the general population is through its widely recognized Seal of Recommendation program. Established in 1979 as part of a nationwide public awareness campaign, the program awards seals to ultraviolet (UV) protection products with a minimum sun protection factor (SPF) of 15 and an ultraviolet protection factor (UPF) of 30 that meet the most rigorous scientific requirements in the industry today. "The reason it has been so successful," Dr. Robbins says of the now respected standard for the safety and the efficacy of UV protection products, "is because it's an awareness program that reaches people during their daily lives. We are educating consumers about skin cancer right at the time when they are purchasing products. The awareness message is timely and relevant and therefore more powerful."
Another important link with the public is the foundation's Web site, which includes disease-specific information, a physician finder, prevention tips, recommended products, and an "Ask the Expert" column among its offerings. The site complements the printed materials that the foundation distributes, and it offers survivors, families, the media, and the public a reliable, easily accessible source of information. "Some of the most frequent feedback we receive is how helpful and valuable our printed materials and Web site are for patients," says Dr. Robbins, especially, he adds, directly after they might hear of their own or a loved one's diagnosis. "People often hear the term 'skin cancer' and then don't hear anything else the doctor says because they are so upset. So, they go home and visit our Web site to find what they need to know. It's a real source of comfort for people."
The informative resources and the expert support the foundation offers online and in print stem in part from the wide support the organization has from the medical community. The Skin Cancer Foundation has long been a leader in professional development—both in funding innovative research and in encouraging a dialogue among dermatology professionals worldwide. In providing funding for basic research and clinical studies related to skin cancer, the foundation carries out another goal of its mission by working to reduce the incidence and the mortality of skin cancer. And by hosting international meetings for physicians from around the world (the World Congress on Cancers of the Skin and the International Dermatology Exchange Program), the organization provides researchers and physicians with an opportunity to engage in an ongoing dialogue that leads to inspiring exchanges of ideas and ultimately advances in treatment.
In the many ways that the Skin Cancer Foundation reaches out to the public and the professional community, the goal remains the eradication of a disease that still brings devastation to so many. While the three major goals of the organization's mission—prevention, detection, and treatment—are all priorities, Dr. Robbins says, "prevention is really critical." If you can prevent skin cancer, you've tackled the major obstacle. "We want people to know that with early detection and the right care, skin cancer is highly curable. In fact, when caught early, skin cancer is almost 100 percent curable.