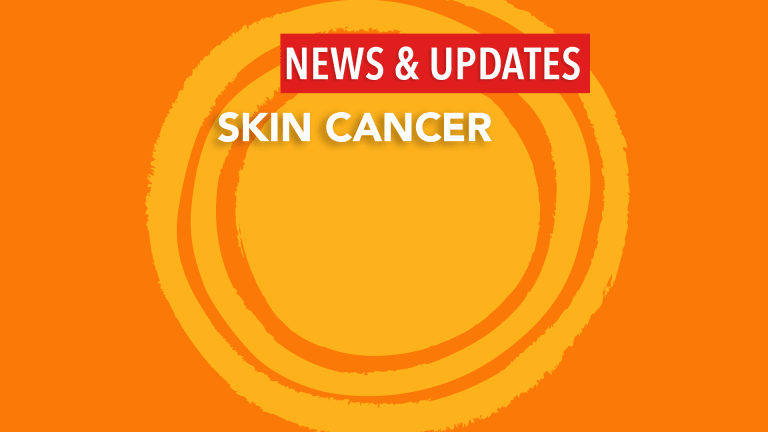 Promising Activity of Pembrolizumab in Merkel Cell Carcinoma
Promising Activity of Pembrolizumab in Merkel Cell Carcinoma
Treatment of 26 patients with advanced previously untreated Merkel cell carcinoma with Keytruda® (pembrolizumab) every three weeks resulted in an overall response rate of 56% suggesting this novel therapy could represent a new treatment option for these hard to treat cancers.
Merkel cell carcinoma is a rare aggressive skin cancer with limited treatment options for advanced disease. It is commonly associated with ultraviolet light and Merkel cell polyomavirus (MCPyV) exposure. MCPyV-specific T-cells express the programmed death (PD) receptor-1 and most Merkel cell tumors express its ligand, PD-L1. Thus, blocking the programmed death (PD-1) immune inhibitory pathway is of interest in this malignancy.
The programmed death (PD-1) inhibitor PD-1 is a protein that inhibits certain types of immune responses. Drugs that block PD-1, such as Keytruda, may enhance the ability of the immune system to fight cancer. Keytruda, has demonstrated anticancer activity in lung cancer and was the first PD-1 inhibitor and the second immunotherapy available for treatment of this disease. Keytruda has also been previously approved for the treatment of advanced melanoma.
The current clinical trial sought to evaluate Keytruda in Merkel cell carcinoma and reported a 56% response rate including 4 complete responses and 10 partial responses. At a median 33 weeks follow-up, 12 of the 14 responses were ongoing. The authors concluded that this preliminary investigation supports the efficacy and safety of Keytruda in Merkel cell carcinoma and that additional experience with longer follow-up and more patients is warranted.
Reference: Nghiem P, Bhatia S, Lipson e, et al. PD-1 Blockade with Pembrolizumab in Advanced Merkel-Cell Carcinoma. New England Journal of Medicine. Apr. 19, 2016. DOI: 10.1056/NEJMoa1603702.