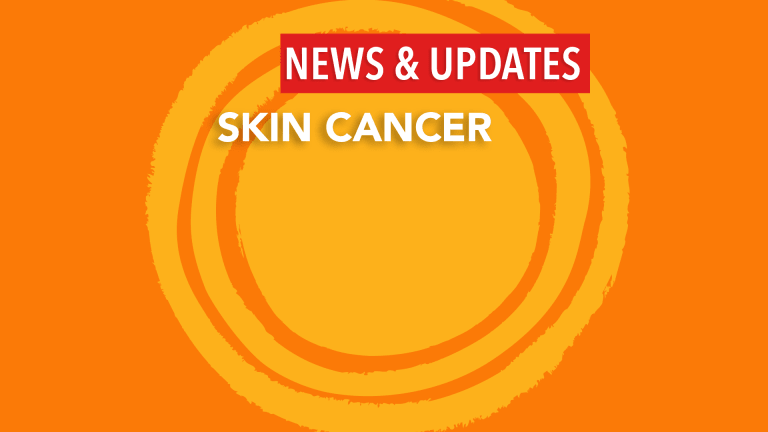 Odomzo® for Basal Cell Carcinomz
Odomzo® Shows Sustained Duration of Response of 26 Months in Treatment of Locally Advanced Basal Cell Carcinoma
Odomzo® (Sonidegib) has received expanded approval from the US Food and Drug Administration (FDA). The FDA has approved the oral hedgehog inhibitor indicated for the treatment of patients with locally advanced basal cell carcinoma (BCC) for use in individuals whose cancer has recurred following surgery or radiation therapy, or those who are not candidates for surgery or radiation therapy.
Odomzo® was initialluy approved by the FDA in July 2015 for the treatment of metastatic basal cell carcinoma. The new label now incorporates longer term follow up data from the 30-month analysis of the BOLT clinical trial, in which Odomzo® continued to show sustained durable responses to treatment on exceeding 26 months. (1)
About Basal Cell Carcinoma
Basal cell carcinoma consists of abnormal, uncontrolled growths or lesions that arise in the skin's basal cells, which line the deepest layer of the outermost layer of the skin. BCC accounts for more than 80% of non-melanoma skin cancers. It occurs most frequently on the head and neck, with the nose being the most common site. BCC that spreads from where it started to nearby tissue is called locally advanced disease and can be highly disfiguring. Advanced BCC is thought to represent roughly 1-10% of all cases of BCC. While BCC is generally diagnosed and treated early, it may recur in an estimated 3% of patients after five years. Although BCC rarely becomes advanced, there have been few treatment options at this stage of the disease. Worldwide incidence of BCC is rising by 10% each year due to factors such as an aging population and increased ultraviolet exposure. Incidence rates are estimated to be between 0.003% and 0.55% worldwide. (2-9)
About Odomzo®
Odomzo® works by inhibiting a molecular pathway, known as the hedgehog signaling pathway, which is implicated in the origination and development of basal cell carcinoma when the pathway malfunctions. By blocking the hedgehog pathway, Odomzo® may halt or slow the growth of cancerous lesions.
BOLT Clinical Trial Overview
The BOLT clinical trial enrolled 230 patients with locally advanced or metastatic basal cell carcinoma. Patients were treated with two different doses of Odomzo.
With 30 months of follow-up in the pivotal BOLT trial, Odomzo® treatment continues to demonstrate sustained antitumor activity and prolonged clinical benefit in patients with locally advanced basal cell carcinoma. Among these patients the overall response to treatment is 56% and the average duration of response is now 26.1 months. (10)
Recurrent Basal Cell
The clinical trial leading to FDA approval for recurrent basal cell enrolled 230 patients who were treated 2:1 with either Odomzo® 800 mg (n=151) or 200 mg (n=79) daily until cancer progression or unacceptable side effects. The majority (84%) of those enrolled had laBCC. FDA approval was based on demonstration of durable ORR in these patients with laBCC. The ORR for the 66 patients with laBCC treated with Odomzo® 200 mg arm was 58% consisting of 3 (5%) complete responses and 35 (53%) partial responses.
A similar response rate was noted in the 128 patients with laBCC treated with Odomzo® 800 mg. Among the 38 responding patients with laBCC in the 200 mg arm, 7 patients (18%) experienced subsequent disease progression, and 4 of these 7 patients had maintained a response of 6 months or longer. The remaining 31 patients (82%) continue to respond with ongoing responses ranging from 1.9+ to 18.6+ months; 16 patients have ongoing responses of 6 months or longer, and the median duration of response has not been reached. (1)
References
Dummer R, Midgen M, Guminski A, et al. Efficacy and safety of sonidegib in patients with locally advanced or metastatic basal cell carcinoma: BOLT 30-month analysis. Presented at 2016 annual meeting of the American Society of Clinical Oncology (ASCO), Chicago, IL, June 4, 2016, poster #9538.
news.cancerconnect.com/food-and-drug-administration-approves-odomzo-for-treatment-of-basal-cell-carcinoma-2/
Cleveland Clinic. "Nonmelanoma Skin Cancer." Available here
National Cancer Institute. NCI Dictionary of Cancer Terms "locally advanced cancer." Available here
Danial C, Lingala B, Balise R, Oro AE, Reddy S, Colevas A, Chang AL. Markedly improved overall survival in 10 consecutive metastatic basal cell carcinoma patients. Br J Dermatol 2013: 1365-2133.
Soleymani AD, Scheinfeld N, Vasil K, Bechtel MA. Metastatic basal cell carcinoma presenting with unilateral upper extremity edema and lymphatic spread. J Am Acad Dermatol. 2008;59(2 suppl 1):s1-s3.
Moser S, Borm J, Mihic-Probst D, Jacobsen C, Kruse Gujer AL. Metastatic basal cell carcinoma: report of a case and review of the literature. Oral Surg Oral Med Oral Pathol Oral Radiol. 2013.
Chren MM, Linos E, Torres JS, Stuart SE, Parvataeni R, Boscardin WJ. Tumor recurrence 5 years after treatment of cutaneous basal cell carcinoma and squamous cell carcinoma. J Invest Dermatol.2013;133:1188-96.
Wong C S M, Strange R C, Lear J T. Basal cell carcinoma. BMJ. 2003; 327:794-798.
Lear JT, Migden MR, Lewis KD, et al. Long-term efficacy and safety of sonidegib in patients with locally advanced and metastatic basal cell carcinoma: 30-month analysis of the randomized phase 2 BOLT study. J Eur Acad Dermatol Venereol. 2017 Aug 28. doi: 10.1111/jdv. 14542. [Epub ahead of print]