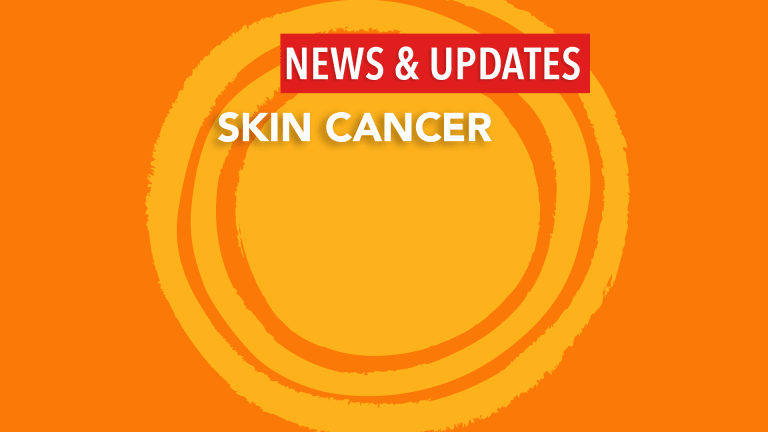 GDC-0449 Is Promising New Drug for Advanced Basal Cell Skin Cancer
GDC-0449 Is Promising New Drug for Advanced Basal Cell Skin Cancer
A novel drug still in early clinical trials, GDC-0449, appears highly effective in shrinking large basal cell skin cancer with limited side effects. These results were recently presented at a late-breaking session at the 2008 Annual Meeting of the American Association for Cancer Research.
Basal cell carcinoma (BCC) is a common type of skin cancer that arises from cells in the skin called basal cells. Fortunately, BCC is slow-growing and highly curable with surgical removal. However, once BCC becomes advanced and develops into a large tumor, surgical removal can result in unfavorable cosmetic changes or disfigurement. Furthermore, if BCC is in advanced stages and has spread to vital organs, such as the lungs, cure with standard therapeutic approaches remains suboptimal.
GDC-0449 is a novel agent that provides anticancer responses by inhibiting the hedgehog pathway. The hedgehog pathway contains proteins that are involved in tissue repair and cellular growth. In BCC specific mutations are often present within the hedgehog pathway that ultimately result in excessive growth of basal cells. As a result, a therapeutic approach that inhibits the mutated pathway, such as GDC-0449, halts the excessive growth of BCC cells.
Researchers from Arizona recently conducted an early-phase clinical trial to evaluate GDC-0449 in the treatment of advanced BCC. This trial included nine patients with advanced BCC who received GDC-0449 daily in oral form.
Shrinkage or stabilization of the cancer was achieved in eight of the nine patients.
The median duration of time that GDC-0449 provided responses was more than 176 days.
Side effects were reported as mild with GDC-0449.
The researchers concluded that GDC-0449 appears to provide promising activity for patients with advanced BCC with minimal side effects. Although this was a small, early-phase clinical trial, the results warrant further investigation of this agent.
Patients with advanced BCC may wish to speak with their physician regarding their individual risks and benefits of participating in a clinical trial further evaluating GDC-0449 or other promising therapeutic options. Sources of information regarding ongoing clinical trials include the National Cancer Institute (www.cancer.gov).
Reference: Von Hoff D, et al. Efficacy data of GDC-0449, a systemic hedgehog pathway antagonist, in a first-in-human, first-in-class Phase I study with locally advanced, multifocal or metastatic basal cell carcinoma patients. Proceedings from the 2008 Annual Meeting of the American Association for Cancer Research (AACR). Abstract LB-138.