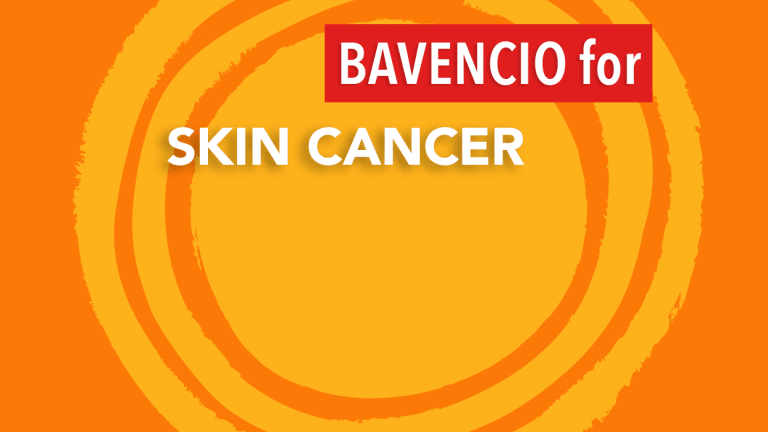 FDA Approves Bavencio as First Treatment for Merkel Cell Cancer
FDA Approves Bavencio as First Treatment for Merkel Cell Cancer
The U.S. Food and Drug Administration today granted accelerated approval to Bavencio (avelumab) for the treatment of adults and pediatric patients 12 years and older with metastatic Merkel cell carcinoma (MCC), including those who have not received prior chemotherapy. This is the first FDA-approved treatment for metastatic MCC.
According to the National Cancer Institute, approximately 1,600 people in the United States are diagnosed with MCC every year. While the majority of patients present with localized tumors that can be treated with surgical resection, approximately half of all patients will experience recurrence, and more than 30 percent will eventually develop metastatic disease. In patients with metastatic MCC, the cancer has spread beyond the skin into other parts of the body.
Bavencio targets the programmed cell death-ligand PD-1/PD-L1 pathway with potential immune checkpoint inhibitory and anti-cancer activity. When Bavencio binds to PD-L1 it blocks the interaction of PD-L1 with its receptor protein 1 (PD-1). This inhibits the activation of PD-1 and restores immune function through the activation of cytotoxic T lymphocytes targeted to PD-L1-overexpressing cancer cells.
The FDA approval was based on data from a study of 88 patients with metastatic MCC who had been previously treated with at least one prior chemotherapy regimen. Of the 88 patients who received Bavencio in the trial, 33 percent experienced complete or partial shrinkage of their cancer and the response lasted for more than six months in 86 percent of responding patients and more than 12 months in 45 percent of responding patients.
Reference: