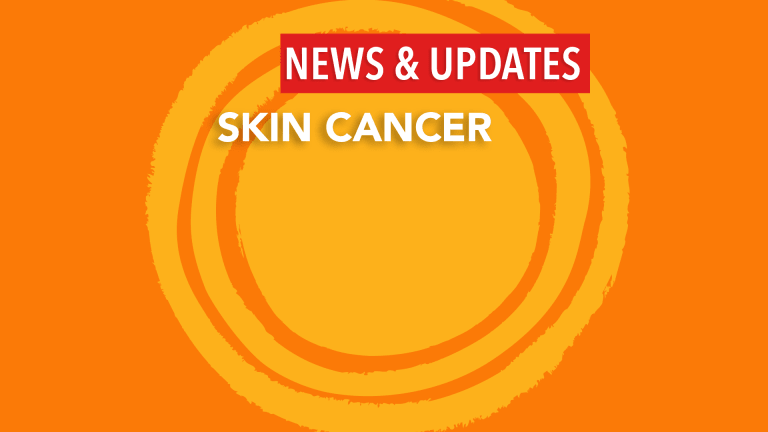 Erivedge Effective in Basal-Cell Carcinoma
The precision cancer medicine Erivedge effective in basal cell as both initial therapy and for retreatment.
by Dr. C.H. Weaver M.D. updated 11/2019
The targeted agent Erivedge™ (vismodegib) is associated with tumor responses in patients with locally advanced or metastatic basal-cell carcinoma and may even reduce the rate of new basal-cell carcinomas, according to the results of two studies published in the New England Journal of Medicine.
Follow up reports demonstrate that patients with BCC achieve long-term responses to Erivedge therapy and after discontinuation of the drug most patients who experience a relapse still respond to Erivedge rechallenge.
Basal cell carcinoma is the most commonly diagnosed type of skin cancer and its prevalence is increasing—with more than 2.1 million new cases diagnosed in the U.S. annually. Most cases can be treated with surgery or other types of local treatment and are not life-threatening, but the condition often occurs on the face and can be disfiguring. In the most severe cases, the cancer may be very large, may invade structures other than the skin, or may spread to other parts of the body. In these advanced cases, it may not be possible to surgically remove the cancer, and treatment options are limited.
Erivedge targets a specific biological pathway (the Hedgehog pathway) that is thought to play a role in more than 90% of cases of basal cell carcinoma. Erivedge inhibits the abnormal signaling in this pathway that contributes to cancer growth. Erivedge is an oral drug and was approved in January 2012 for the treatment of locally advanced and metastatic basal-cell carcinomas. Erivedge is a significant development in the treatment of basal-cell carcinoma and two recent studies provide data regarding its safety and effectiveness.
One study was an international, multi-center, two-cohort study that involved 33 patients with metastatic basal-cell carcinoma and 63 patients with locally advanced basal-cell carcinoma who had inoperable disease or for whom surgery was inappropriate. (because of multiple recurrences and a low likelihood of surgical cure, or substantial anticipated disfigurement). (1) All patients received daily oral Erivedge (150 mg). Among the patients with metastatic basal-cell carcinoma, the response rate was 30 percent. In the group with locally advanced disease, the response rate was 43 percent and 13 patients (21%) experienced a complete response. In both cohorts, the median duration of response was 7.6 months. More than 30 percent of patients experienced adverse events, including muscle spasms, hair loss, and taste disturbance.

The other study was a randomized, double-blind, placebo-controlled trial conducted at three clinical centers between 2009 and 2011. (2)
The study included 41 patients with the basal-cell nevus syndrome, a condition in which patients inherit one defective copy of a tumor-suppressor gene called PTCH1 and as a result, can have hundreds of basal-cell carcinomas, often requiring numerous surgical and nonsurgical procedures. Patients were randomly assigned to receive daily placebo or Erivedge for up to 18 months. The results indicated that patients receiving Erivedge had a lower rate of new surgically eligible basal-cell carcinomas per year, with a mean of 2 per year compared to 29 per year in the placebo group. Furthermore, Erivedge reduced the size of existing basal-cell carcinomas. Many patients experienced adverse effects such as taste loss, muscle cramps, hair loss, and weight loss—and 54 percent of the patients discontinued participation in the study as a result of these side effects.
Although Erivedge is a very effective treatment, side effects often result in treatment discontinuation. A retrospective study, conducted in 9 French oncodermatology units evaluated 116 patients with locally advanced BCC who had a complete response to Erivedge and stopped therapy between March 2012 and January 2016.
For these patients 35.4% survived 3 years from treatment without recurrence and 85% of patients whose diseases relapsed during the follow-up period had an objective response to retreatment with Erivedge. (3)
The results of these studies indicate that Erivedge is effective in the treatment of basal-cell carcinoma, but it does have considerable and frequent side effects that must be considered. The US Food and Drug Administration (FDA) approved Erivedge™ for the treatment of basal cell carcinoma of the skin that has spread to other parts of the body or that is locally advanced and cannot be treated with surgery or radiation in January 2012. Erivedge was the first FDA-approved drug for metastatic basal cell carcinoma. (4)
References:
Sekulic A, Migden MR, Oro AE, et al. Efficacy and safety of vismodegib in advanced basal-cell carcinoma. New England Journal of Medicine. 2012; 366:2171-2179.
Tang JY, Mackay-Wiggan JM, Aszterbaum M, et al. Inhibiting the hedgehog pathway in patients with the basal-cell nevus syndrome. New England Journal of Medicine. 2012; 366:2180-2188.
FDA News Release. FDA approves new treatment for most common type of skin cancer. January 30, 2012.
J Clin Oncol. 2019 Oct 14. Epub ahead of print