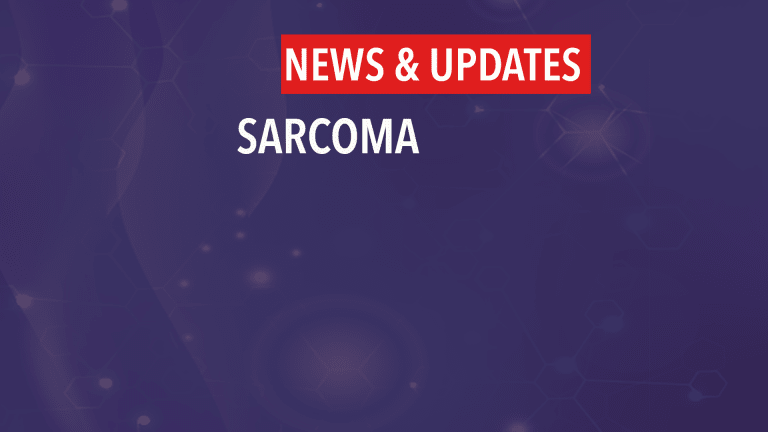 Yondelis Plus "PARP" Inhibitor Olaparib in Sarcoma is Feasible
The Lancet: Italian researches report on the advancement of Yondelis plus Olaparib for treatment of Sarcoma
by Dr. C.H. Weaver M.D. 10/1/2018
Yondelis (Trabectedin) plus Lynparza (olaparib) had acceptable safety and tolerability in sarcoma patietns according to the results of a phase 1b study dubbed TOMAS reported in the Lancet.(1,2)
About Soft Tissue Sarcomas
Soft tissue sarcomas are a type of cancer originating in the soft tissues that connect, support and surround other body structures, such as muscle, fat, blood vessels, nerves, tendons and the lining of joints. In the U.S., nearly12,000 people will be diagnosed and approximately 4,870 are expected to die of soft tissue sarcomas in 2018. Leiomyosarcoma is an aggressive type of soft tissue sarcoma that occurs in smooth muscles, such as those in the uterus, gastrointestinal tract or lining of blood vessels. Liposarcoma originates in fat cells and most commonly occurs in the thigh and abdominal cavity, though it can occur in fat cells in any part of the body.
About Yondelis
Yondelis® is a novel, multimodal, synthetically produced antitumor agent, originally derived from the sea squirt, Ecteinascidia turbinata. The anti-cancer medicine works by preventing the tumor cells from multiplying and is approved for the treatment of advanced soft-tissue sarcomas as a single-agent.
AboutLynparza
Lynparza is a poly (ADP-ribose) polymerase (PARP) inhibitor indicated for the treatment of selected patients with ovarian, fallopian tube, or primary peritoneal cancer. The PARP enzyme plays a role in DNA repair, including the repair of DNA damage from chemotherapy. Precision cancer medicines that target and inhibit this enzyme may contribute to cancer cell death and increased sensitivity to chemotherapy and are called PARP inhibitors. By blocking this enzyme, DNA inside the cancerous cells is less likely to be repaired, leading to cell death and possibly a slow-down or stoppage of tumor growth.
The current clinical trial enrolled 50 adults from the national Italian sarcoma network between 2014 and 2017. Eligible patients had histologically confirmed bone and soft-tissue sarcomas that did not respond to standard treatment. Overall the combination regimen was tolerable and an acceptable toxicity profile was reported. According to the study authors "the proportion of patients who achieved an overall response and the duration of response were both encouraging."
Phase 2 clinical studies are now ongoing to assess the combination in soft tissue sarcoma. Trials are also ongoing to evaluate Lynparz in combination with checkpoint inhibitors.
References
Grignani G, D'Ambrosio L, Pignochino Y, et al. [Trabectedin and olaparib in patients with advanced and non-resectable bone and soft-tissue sarcomas (TOMAS): an open-label, phase 1b study from the Italian Sarcoma Group](https://www.thelancet.com/journals/lanonc/article/PIIS1470-2045(18%2930438-8/fulltext) [published online September 11, 2018]. Lancet Oncol. doi: 10.1016/S1470-2045(18)30438-8
Nacev BA and Tap WD. [TOMAS: revisiting PARP inhibitor combination therapy](https://www.thelancet.com/journals/lanonc/article/PIIS1470-2045(18%2930494-7/fulltext) [published online September 11, 2018]. Lancet Oncol. doi: 10.1016/S1470-2045(18)30494-7
https://www.thelancet.com/journals/lanonc/article/PIIS1470-2045(18)30438-8/fulltext)
https://www.thelancet.com/journals/lanonc/article/PIIS1470-2045(18)30494-7/fulltext)