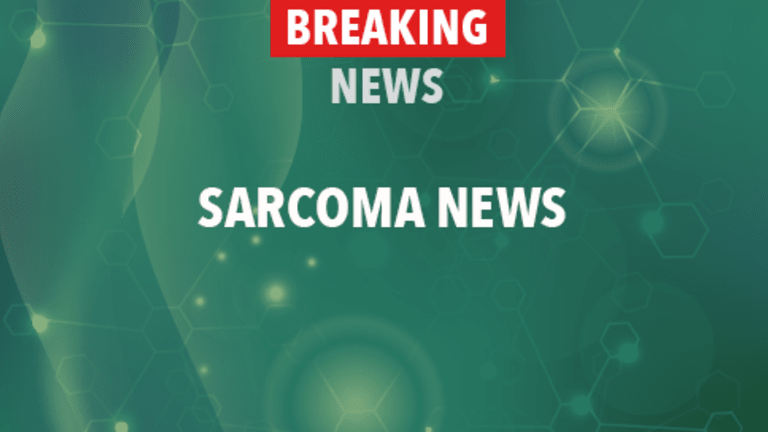 Yondelis® Approved for Treatment of Soft Tissue Sarcoma
Yondelis® Approved for Treatment of Soft Tissue Sarcoma
The United States Food and Drug Administration (FDA) approved the chemotherapy agent, Yondelis® (trabectedin), for the treatment of liposarcoma and leiomyosarcoma—two types of soft-tissue sarcomas.1
The approval of Yondelis is for patients whose cancer is not able to be removed by surgery and/or has spread to distant sites in the body.
This treatment is approved for patients who previously received chemotherapy that contained anthracycline.
Liposarcoma and leiomyosarcoma are both types of soft-tissue sarcomas. Soft tissue refers to tissue that supports, connects, or surrounds other structures or organs in the body. Soft tissue can include fat, muscle, nerve, tendons, blood vessels, and lymph vessels.
Liposarcoma refers to a soft-tissue sarcoma that starts in fat cells. Leiomyosarcoma refers to a soft-tissue sarcoma that starts in smooth muscle. Smooth muscle is the type of muscle that acts involuntarily, meaning there is no voluntary control over the contraction or relaxation of the muscle. Examples of smooth muscle are the digestive system, uterus, skin, or salivary glands. Soft-tissue sarcomas can occur at several different sites in the body; wherever fat cells and smooth muscle are located.
The chemotherapy agent, Yondelis, was demonstrated to improve outcomes compared to the standard agent, DTIC (dacarbazine), in patients with advanced liposarcoma or leiomyosarcoma that had recurred or progressed following prior therapies. These results were recently published as a "rapid communication" in the Journal of Clinical Oncology and serve as the basis of the FDA approval.2
References:
United States Food and Drug Administration. FDA approves new therapy for certain types of advanced soft tissue sarcoma.
Demetri G, von Mehren M, Jones R, et al. Efficacy and Safety of Trabectedin or Dacarbazine for Metastatic Liposarcoma or Leiomyosarcoma After Failure of Conventional Chemotherapy: Results of a Phase III Randomized Multicenter Clinical Trial. Journal of Clinical Oncology. Published online before print September 14, 2015, doi: 10.1200/JCO.2015.62.4734. .
Copyright © 2018 CancerConnect. All Rights Reserved.