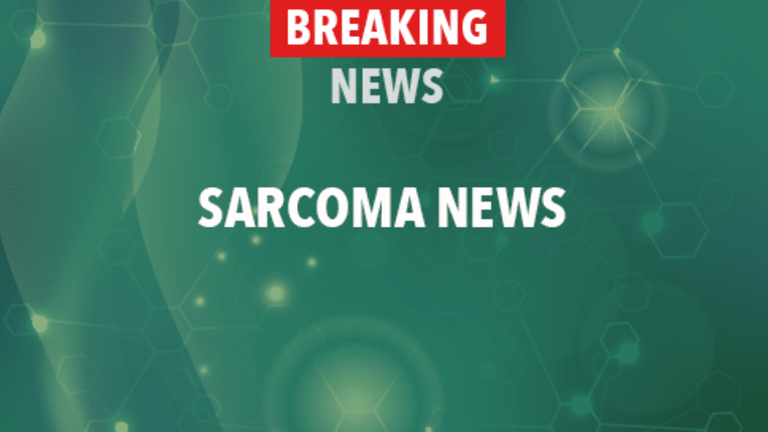 Votrient Approved for the Treatment of Sarcoma
Votrient Approved for the Treatment of Sarcoma
The U.S. Food and Drug Administration (FDA) has approved Votrient® (pazopanib) for the treatment of patients with advanced soft tissue sarcoma (STS) who have received prior chemotherapy. It is the first new drug in decades to treat this type of cancer.
Soft tissue sarcomas are cancers that affect the connective and supportive tissues, which include bones, muscles, tendons, ligaments, fat, blood vessels, and fibrous tissues. Sarcomas are relatively uncommon, but when they do occur, they tend to affect children and young adults. There have been few recent developments in the treatment of this type of cancer.
Votrient is an oral medication known as a multi-targeted tyrosine kinase inhibitor. The drug works by interfering with the growth of new blood vessels that tumors need to survive. Votrient is approved by the FDA for the treatment of advanced renal cell carcinoma (kidney cancer).
The new approval was based on a randomized, double-blind, placebo-controlled, multi-center trial that included 369 patients with metastatic STS who had received prior chemotherapy. Patients were randomly assigned to receive Votrient (800 mg orally once daily) or placebo.
There was a statistically significant improvement in progression-free survival (PFS) in patients who received Votrient compared to those who received placebo. Patients in the Votrient group had a median PFS of 4.6 months, compared to 1.6 months for patients in the placebo group. Median overall survival was 12.6 months for patients in the Votrient group, compared to 10.7 months for patients in the placebo group.
The most common adverse events in the Votrient group were fatigue, diarrhea, nausea, weight loss, hypertension, decreased appetite, vomiting, tumor pain, hair color changes, musculoskeletal pain, headache, dysgeusia, dyspnea and skin hypopigmentation. Votrient carries a boxed warning about its potential link to liver damage, which can be fatal.
The FDA gave Votrient orphan status, meaning it treats a condition that affects fewer than 200,000 people in the United States. As a result, the manufacturer gets seven years of marketing exclusivity now that the drug is approved.
Reference:
FDA approves Votrient for advanced soft tissue sarcoma [FDA News Release]. U.S. Food and Drug Administration website. Available at:
Copyright © 2018 CancerConnect. All Rights Reserved.