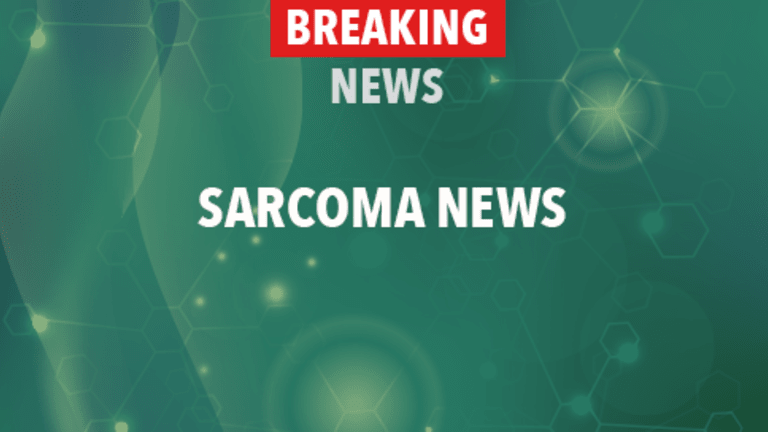 Torisel Improves Event-Free Survival in Rhabdomyosarcoma Patients
Torisel Improves Event-Free Survival in Rhabdomyosarcoma Patients
In a study presented at the 2014 American Society of Clinical Oncology® meeting in Chicago, researchers reported that Torisel® (temsirolimus) added to a chemotherapy regimen improved event-free survival in young patients with rhabdomyosarcoma.
Rhabdomyosarcoma is a rare cancer that develops in the cells that eventually become skeletal muscles, those used for voluntary movements of the body.
The phase II study compared treatment with Torisel to that with Avastin® (bevacizumab). Eight-seven patients under 30 who had an unfavorable prognosis at disease progression or first relapse were enrolled. All patients received a chemotherapy treatment of vincristine and cyclophosphamide. Half the group was administered additional Torisel; half was given Avastin.
Researchers reported that the Torisel group had an event-free survival rate at 6 months of 65%. Those in the Avastin group had an event-free survival rate of 50%. The Torisel also showed better response rates at 6 months (47% versus 28%). There was, however, no difference in the overall survival rate of the two groups. Both treatments were well tolerated, according to the report.
The lead researcher, Dr. Leo Mascarenhas, noted that his group had selected Torisel for further investigation into intermediate-risk rhabdomyosarcoma.
Reference: Mascarenhas et al. Randomized phase II trial of bevacizumab and temsirolimus in combination with vinorelbine and cyclophosphamide for first relapse/disease progression of rhabdomyosarcoma A report from the Children's Oncology Group. J Clin Oncol 32:5s, 2014 (suppl; abstr 10003).
Copyright © 2018 CancerConnect. All Rights Reserved.