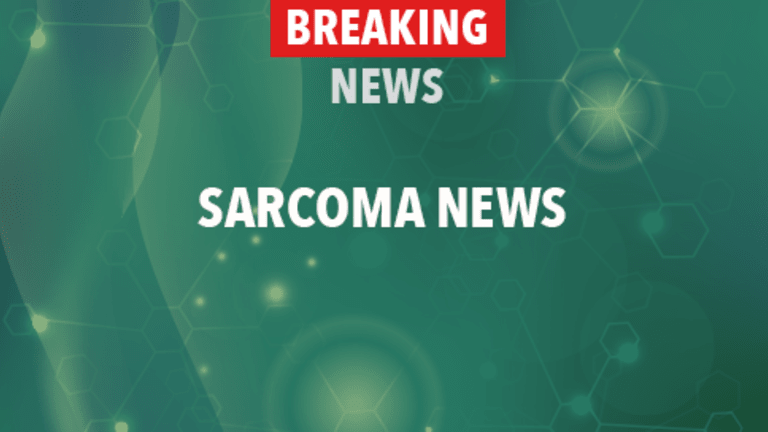 Taxotere+Gemzar Provides Anticancer Responses in Metastatic Soft-Tissue Sarcomas
Taxotere® plus Gemzar® Provides Anticancer Responses in Metastatic Soft-Tissue Sarcomas
According to an article recently published in the International Journal of Cancer, the combination consisting of chemotherapy agents Taxotere® (docetaxel) and Gemzar® (gemcitabine) provides anticancer responses and may improve outcomes compared to standard therapies in patients with metastatic soft-tissue sarcomas, especially in patients with leiomyosarcoma.
Soft-tissue sarcomas (STS) are characterized by the growth of cancer cells in the soft tissue of the body. Soft tissues include muscles, tendons, fibrous tissue, fat, blood or lymph vessels, nerves, or the tissues around joints.
Treatment for STS varies, depending on the specific type of cancer, the place in the body where the cancer started and the extent of the disease. Treatment may include surgery to remove the cancer (if possible), chemotherapy, and/or radiation therapy. When this type of cancer develops in an arm or leg, amputation is sometimes necessary; however, this is always used as a last resort.
Metastatic STS refers to cancer that has spread from its site of origin to distant sites in the body, often including vital organs. Patients with this stage of disease typically have a poor prognosis following standard therapy. Therefore, research efforts have been focused on expanding effective treatment options for patients with STS.
Researchers from France recently reviewed data to evaluate the effectiveness of the treatment combination consisting of Taxotere plus Gemzar in patients with metastatic STS. This study included 133 patients who had metastastic or inoperable STS.
Anticancer responses were achieved in 18.4% of patients.
Overall survival was over one year (12.1 months).
Patients with leiomyosarcoma (cancer that originates in smooth muscle cells) had improved outcomes compared to those with other types of sarcoma.
Treatment was well tolerated.
The researchers concluded that patients with metastatic or inoperable STS, particularly those with leiomyosarcoma, can achieve benefit with Taxotere plus Gemzar. Furthermore, this treatment regimen appears to be very well tolerated in this group of patients. Further study evaluating Taxotere and Gemzar for metastatic STS will help researchers understand its potential role the treatment of this disease.
Reference: Bay JO, Ray-Coquard I, Fayette J, et al. Docetaxel and Gemcitabine Combination in 133 Advanced Soft-Tissue Sarcomas: A Retrospective Analysis. International Journal of Cancer. 2006. Published early on-line ahead of print. February 22, 2006.
Copyright © 2018 CancerConnect. All Rights Reserved.