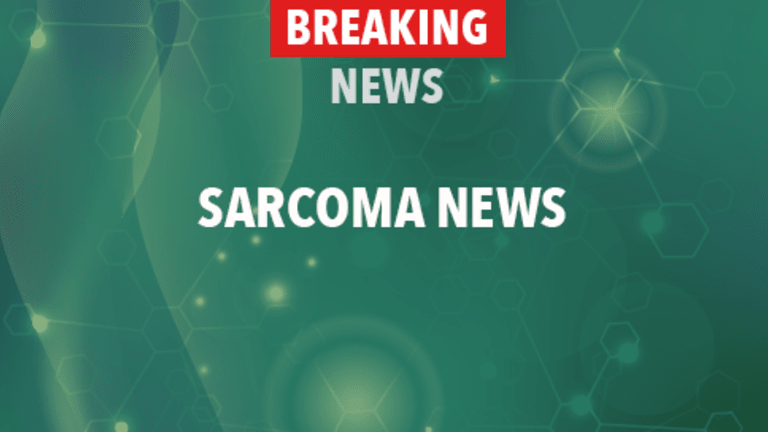 Surgery for Recurrent Rhabdomyosarcoma May Improve Survival
Surgery for Recurrent Rhabdomyosarcoma May Improve Survival
According to results recently published in the Journal of Pediatric Surgery, aggressive surgical removal of cancer in pediatric patients with recurrent rhabdomyosarcoma may improve survival.
Rhabdomyosarcoma is a soft-tissue cancer that arises from skeletal muscle. It is the most common soft-tissue sarcoma among children.
Although patients may respond to initial therapy, some may experience a recurrence of their cancer. Optimal therapeutic strategies for recurrent rhabdomyosarcoma are being evaluated to improve long-term outcomes since survival for these patients remains unfavorable. Surgery as treatment for recurrent rhabdomyosarcoma is still controversial.
Researchers from the Children's Cancer Hospital of the University of Texas M.D. Anderson Cancer Center recently conducted a study to evaluate outcomes of patients with recurrent rhabdomyosarcoma. This study included data from 32 pediatric patients who had experienced a recurrence of rhabdomyosarcoma between 1991 and 2002. Nineteen patients underwent the surgical removal of their recurrence; over half of these surgeries were considered "aggressive". Thirteen patients underwent biopsies only (removal of a sample of tissue) or no surgery.
Patients who underwent surgery had improved outcomes:
At approximately 5 years following surgery, 37% of patients were alive with no cancer.
In the group of patients who were not treated with surgery, only one patient survived at 5 years.
There were no deaths attributed to surgery.
There was no association between the type of surgery (aggressive versus non-aggressive) and survival.
15% of patients undergoing surgery had significant side effects.
The researchers concluded that surgery, even aggressive surgery, for the treatment of recurrent rhabdomyosarcoma appears to improve survival for pediatric patients with this disease. Further study is necessary to determine optimal treatment for recurrent rhabdomyosarcoma; however, parents of children with recurrent rhabdomyosarcoma should discuss their child's individual risks and benefits of surgery as a treatment option.
Reference: Hayes-Jordon A, Doherty DK, West SD, et al. Outcome after surgical resection of recurrent rhabdomyosarcoma. Journal of Pediatric Surgery. 2006;41:633-638.
Related News:Molecular Markers Detect Cancer Spread in Rhabdomyosarcoma (3/31/06)
Copyright © 2018 CancerConnect. All Rights Reserved.