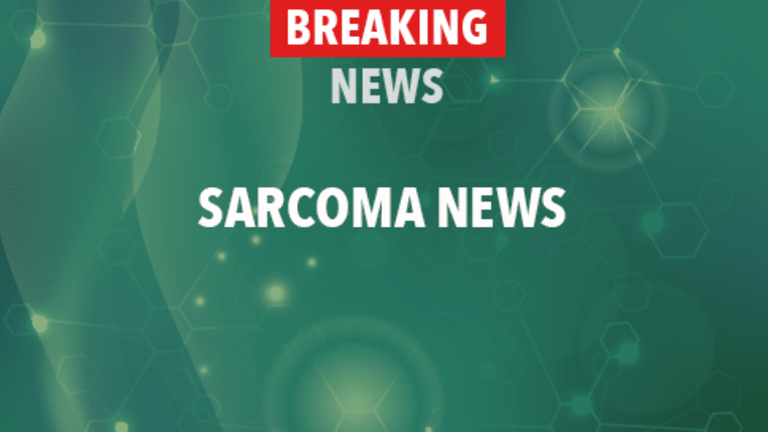 Soft Tissue Sarcoma Patient Benefit from Heat Therapy Combined with Chemotherapy
High-risk Soft Tissue Sarcoma Patients Benefit from Targeted Heat Therapy Combined with Chemotherapy
A technique called regional hyperthermia (RHT) makes chemotherapy more effective and improves outcomes in patients with localized, high-risk soft tissue sarcoma, according to the results of a study recently published in the journal The Lancet.[1] These findings were initially presented on September 22, 2009 at Europe's largest cancer congress, ECCO 15-ESMO 34, in Berlin.[2]
Soft tissue sarcomas are cancers that affect the connective and supportive tissues, which include bones, muscles, tendons, ligaments, fat, blood vessels, and fibrous tissues. Sarcomas are relatively uncommon, but when they do occur, they tend to affect children and young adults. The primary treatment for sarcoma is surgery; however, because of the difficulty in removing these tumors, they are often treated with radiation and chemotherapy as well. Survival for this disease varies depending on the location and size of the tumor. Patients who are considered high-risk typically relapse within two or three years.
Regional hyperthermia is a technique that uses electromagnetic energy to heat the tissue in and around the tumor to between 104-109 degrees Fahrenheit. The heat kills cancer cells and also improves blood flow and makes cancer cells more sensitive, thereby improving the efficacy of chemotherapy.
In this Phase III trial, 341 patients with locally advanced soft tissue sarcomas at high risk of recurrence and spread were randomized to receive RHT with chemotherapy (doxorubicin, ifosfamide, and etoposide) or chemotherapy alone. All patients underwent chemotherapy both before and after surgery and/or radiation.
After an average follow-up period of 34 months, 56 patients in the RHT plus chemotherapy group experienced local progression versus 76 patients in the chemotherapy-alone group. At two years, the local progression-free survival was 76% in the group that received RHT versus 61% in the group that had chemotherapy alone.  The RHT-plus-chemotherapy group had an overall response of 28.8% versus 12.7% in the chemotherapy-alone group. Researchers also reported that the rate of disease progression was 6.8% in the RHT plus chemotherapy group versus 20.6% in the chemotherapy-alone group.

The most common side effects of the therapy related to the addition of hyperthermia were mild to moderate discomfort with severe side effects of pain, bolus pressure, and skin burn reported in seven, eight, and one patient, respectively. Leucopenia was also more common with the addition of hyperthermia. There were two treatment-related deaths in the hyperthermia group and one treatment-related death in the chemotherapy-alone group.
The researchers concluded that the targeted heat therapy significantly improves overall response rates, time to progression, local progression-free survival, and disease-free survival in patients with high-risk soft tissue sarcoma.
References:
[1] Issels RD, Lindner LH, Verweij J, et al. Neo-adjuvant chemotherapy alone or with regional hyperthermia for localised high-risk soft-tissue sarcoma: a randomised phase 3 multicentre study. The Lancet. 2010. [Online publication ahead of print, April 29, 2010]
[2] Issels R, Lindner H, Wendtner CM, et al. Impact of regional hyperthermia (RHT) on response to neoadjuvant chemotherapy and survival of patients with high-risk soft-tissue sarcoma (HR-STS): Results of the randomized EORTC-ESHO intergroup trial (NCI-00003052). European Journal of Cancer Supplements, Vol. 7, No. 3, September 2009. Abstract 1 LBA.
Copyright © 2018 CancerConnect. All Rights Reserved.