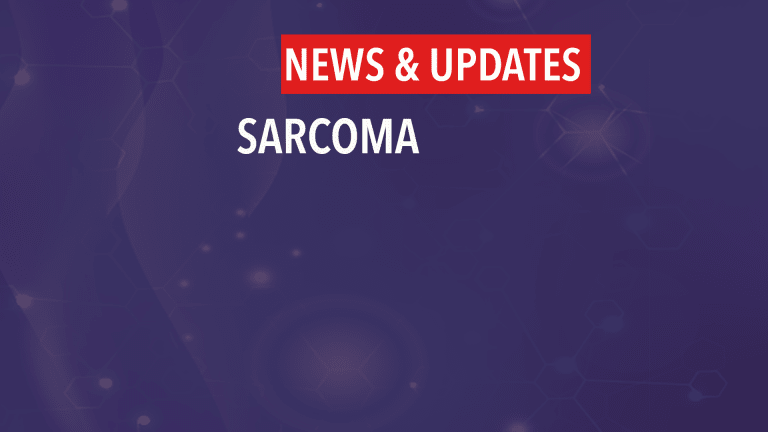 SNK01 Yields Sustained Remission in Advanced Sarcoma
FDA authorizes SNK01 natural killer cell therapy for compassionate use in sarcomas.
SNK01 is a first-in-kind, autologous, non-genetically modified natural killer (NK) cell therapy. SNK01 appears to be safe with some evidence of clinical activity when combined with checkpoint inhibitors in patients with advanced sarcomas independent of PD-L1 status.
Data from 8 patients were presented at the European Society for Medical Oncology (ESMO) Congress 2022, September 9-13, in Paris, France. The patients on average were 58 years of age and had failed more than 3 prior treatments (range, 3-10). Sarcomas were all stage 4 and types were chondrosarcoma, small round cell sarcoma (SRCS), leiomyosarcoma, pleomorphic sarcoma, uterine sarcoma, osteosarcoma, mucinous adenocarcinoma, and a sarcoma not otherwise specified (NOS).
All 8 patients received their first immune checkpoint inhibitor (ICI) dose but only 5 were able to receive the ICI and SNK01 combination dose.
The best response was seen in the patient with SRCS who, as of August 2022, has remained in remission through 24 months and 36 combination doses of pembrolizumab and SNK01 and has no evidence of disease and no toxicities. This patient had a PDL1-negative tumor and whose disease was refractory to 5 prior lines of therapy. The patient with uterine sarcoma (PD-L1 negative) had a partial response and the patient with chondrosarcoma (10% PD-L1) had a partial response but died from complications from surgery.
"SNK01 combined with CIs appears to be safe and demonstrates clinical activity against several types of heavily pre-treated advanced sarcoma, independent of PD-L1 status. It may also keep rapidly progressing disease stable enough to allow additional cytotoxic chemotherapy. This intriguing combo data warrants further study," Chua and colleagues wrote.
Reference
Chua VS, Chawla SP, Gordon EM, et al. USFDA authorized compassionate use of SNK01 (autologous non-genetically modified natural killer cells with enhanced cytotoxicity) and checkpoint inhibitors in advanced heavily pre-treated sarcoma: A promising regimen. Presented at: ESMO Congress 2022, September 9-13, Paris, France. Poster #757P