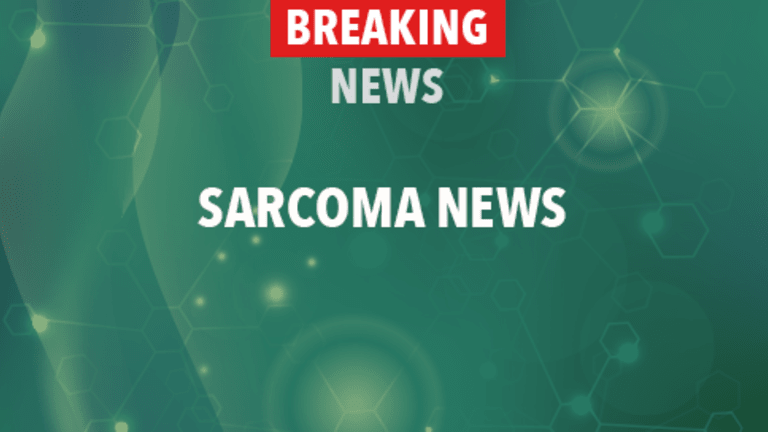 PET Useful for Initial Evaluation of Children with Rhabdomyosarcoma
PET Useful for Initial Evaluation of Children with Rhabdomyosarcoma
Researchers from Memorial Sloan-Kettering Cancer Center have reported that imaging with positron emission tomography (PET) is useful in the initial staging of children with rhabdomyosarcoma. These results were published in the Journal of Pediatric Hematology and Oncology.
Rhabdomyosarcoma is a soft-tissue cancer that arises from skeletal muscle. It is the most common soft-tissue sarcoma among children. The extent of spread of the cancer from its site of origin helps guide treatment decisions for patients with this disease; therefore, accurately determining the extent or presence of cancer spread is important in order to give patients optimal treatment choices.
Positron emission tomography is an imaging technique that may be used to help stage cancer. Prior to a PET scan, a substance containing a type of sugar attached to a radioactive isotope (a molecule that spontaneously emits radiation) is injected into the patient's vein. The cancer cells "take up" the sugar and attached isotope. The low energy radiation emitted by these cells helps physicians locate cancer.
To evaluate the ability of PET to detect regional and distant disease in patients with newly diagnosed rhabdomyosarcoma, researchers conducted a study among 24 patients with multiple sites of cancer. In addition to PET, patients were evaluated with computed tomography (CT), magnetic resonance imaging (MRI), bone scan, and pathology. A total of 96 different body sites were evaluated.
PET was positive in 31 sites and all were pathologically confirmed.
At 23 sites CT or MRI results were unclear. A negative PET result helped to rule out disease in 21 of these 23 sites.
PET failed to detect disease in 10 sites detected by CT, MRI, or bone scan.
Overall, PET detected 77% of cancer sites. Of the sites without cancer, PET correctly classified 95% as negative.
The researchers concluded that the addition of PET to other imaging techniques was useful in the evaluation of patients with newly diagnosed rhabdomyosarcoma. The researchers note that additional studies of PET in the staging of rhabdomyosarcoma are warranted.
Reference: Klem ML, Grewal RK, Wexler LH, et al. PET for staging in rhabdomyosarcoma: an evaluation of PET as an adjunct to current staging tools. Journal of Pediatric Hematology and Oncology. 2007;29:9-14.
Related News:Molecular Markers Detect Cancer Spread in Rhabdomyosarcoma (3/31/2006)
Copyright Sarcoma Information Center on CancerConsultants.com
Copyright © 2018 CancerConnect. All Rights Reserved.