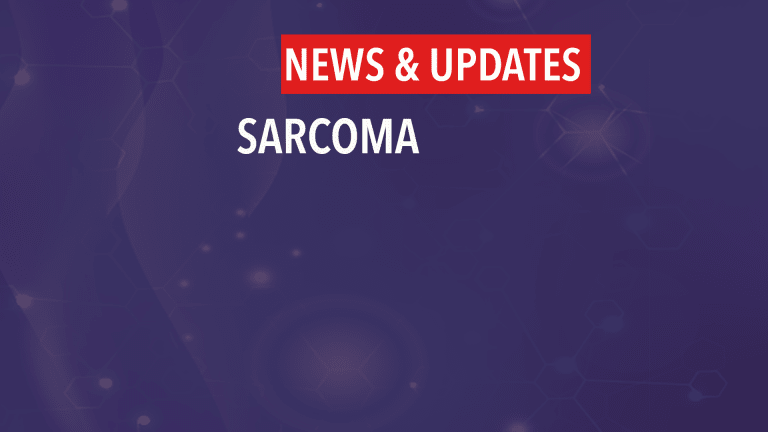 Patients with Retinoblastoma Have Increased Risk of Soft-tissue Sarcomas
Patients with Hereditary Retinoblastoma Have Increased Risk of Soft-tissue Sarcomas
According to an article recently published in the Journal of the National Cancer Institute, patients diagnosed with retinoblastoma have a greater risk than the general public of developing soft-tissue sarcomas within their lifetime.
Retinoblastoma is a relatively rare type of cancer that originates in the eye. Treatment for retinoblastoma often includes radiation therapy and may also include chemotherapy and the surgical removal of the eye. There has been some concern that radiation therapy increases the risk of developing cancers in tissues within the radiation field.
Researchers affiliated with the National Cancer Institute recently conducted a study to evaluate potential associations between patients diagnosed with retinoblastoma and the rate of soft-tissue sarcomas following treatment. These patients also have a family history (hereditary form) of retinoblastoma.
This study included 963 patients treated and diagnosed with hereditary retinoblastoma at two medical institutions in the United States from 1914 through 1984. Data regarding the rates of soft-tissue sarcomas in these patients was compared to the general population through the Connecticut Tumor Registry or from National Cancer Institute Surveillance, Epidemiology, and End Results (SEER) database.

68 patients developed soft-tissue sarcomas (cancer that originates in any soft-tissue, such as fat or muscle).
Leiomyosarcoma (cancer originating in the smooth muscle) was the most frequent subtype of soft-tissue sarcoma; 78% of the leiomyosarcoma diagnoses occurred 30 or more years following the diagnosis of retinoblastoma.
Soft-tissue sarcoma rates were significantly increased compared to the general population among patients who were treated with radiation therapy and those who were not treated with radiation therapy.
Compared to the general population, leiomyosarcomas in particular occurred with increased frequency outside the field of radiation among patients diagnosed with retinoblastoma.
The researchers concluded that patients diagnosed with hereditary retinoblastoma appear to have a significantly increased risk of developing soft-tissue sarcomas, particularly leiomyosarcomas. This risk was increased in these patients whether or not they received radiation therapy and remained increased outside the field of radiation therapy; this indicates a potential genetic susceptibility for soft-tissue sarcomas among patients with hereditary retinoblastoma.
Patients diagnosed with hereditary retinoblastoma may wish to speak with their physician regarding long-term monitoring for soft-tissue sarcomas.
Reference: Kleinerman R, Tucker M, Abramson D, et al. Risk of Soft Tissue Sarcomas by Individual Subtype in Survivors of Hereditary Retinoblastoma. Journal of the National Cancer Institute. 2007;99:24-31.