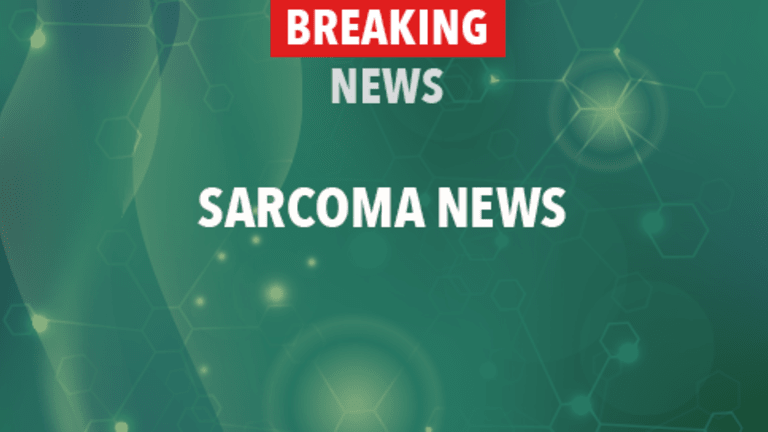 Nexavar Improves Survival for Patients with Rare Sarcomas
Nexavar Improves Survival for Patients with Rare Sarcomas.
Interim results from a randomized clinical trial for patients with desmoid tumors or aggressive fibromatosis (DT/DF) show that the drug Nexavar (sorafenib tosylate) extended progression-free survival compared with a placebo. Progression-free survival is the length of time patients lived before their disease worsened.  Based on these interim results, the data and safety monitoring board overseeing the trial recommended that the primary results of the study be released.
The trial was sponsored by the National Cancer Institute (NCI), part of the National Institutes of Health (NIH); designed and conducted by researchers with the Alliance for Clinical Trials in Oncology (Alliance); and supported by Bayer HealthCare AG, which provided the study drug.
"Sorafenib is a novel way of treating this rare cancer," said lead investigator and study chair Mrinal M. Gounder, M.D., sarcoma medical oncologist at Memorial Sloan Kettering Cancer Center in New York City. "The promising results of this phase 3 trial represent a paradigm shift in the approach to treatment of patients with desmoid tumors."
DT/DF are rare sarcomas estimated to occur in approximately 1,000 people each year in the United States, many of them relatively young. The sarcomas usually arise in the extremities or the abdomen and occasionally are associated with familial adenomatous polyposis or Gardner Syndrome. DT/DF are locally aggressive and can result in pain and decreased mobility, and they can invade vital organs or structures resulting in bowel obstructions and other serious complications.
"Currently, there is no standard treatment for this rare disease, and the effectiveness of the treatments that are used for it—for example, surgery, radiation, and chemotherapy—is generally limited," said Jeff Abrams, M.D., clinical director of NCI's Division of Cancer Treatment and Diagnosis. "But the interim results of this trial are promising and may offer a new treatment alternative."
Sorafenib is a targeted treatment, given in pill form, that interferes with the growth of cancer cells and new blood vessels that tumors need to grow. It is approved by the U.S. Food and Drug Administration for the treatment of some patients with advanced kidney, liver, and thyroid cancer. The drug was chosen for this trial because in earlier retrospective studies of patients treated with sorafenib, desmoid tumors shrank, and patients had a reduction in pain and other symptoms.
The phase 3 double-blind clinical trial, designated as A091105, enrolled 87 patients with DT/DF between March 2014 and December 2016. To be eligible, patients had to have disease that could not be removed surgically, that had grown, or that was causing symptoms and met specific criteria. Patients were randomly assigned to one of two treatment arms: one group received sorafenib (400 mg/day), and the other received a matched placebo. Patients in both groups continued treatment until their tumors grew or they experienced adverse events from treatment. Patients whose tumors progressed while in the study were informed of their treatment assignment, and those who had been receiving a placebo were allowed to receive sorafenib.
The primary endpoint was progression-free survival. The trial was designed to target an improvement in median progression-free survival from six months for placebo to 15 months for sorafenib. Based on an interim analysis of the first 75 patients enrolled, the observed improvement in progression-free survival exceeded the trial-design target.
Patients who received sorafenib were more likely to experience drug-related adverse events than those who received placebo. However, these side effects—which included fatigue, rash, gastrointestinal complications, infection, and hypertension—were generally not severe.
Copyright © 2018 CancerConnect. All Rights Reserved.