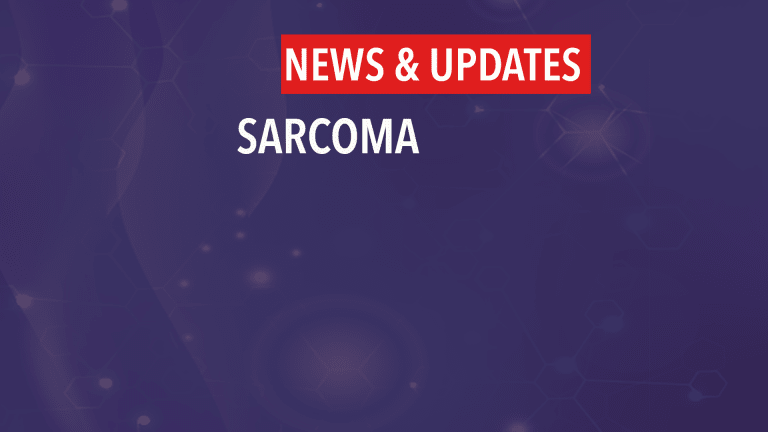 NBTXR3 Combined with Radiation for Treatment of Soft Tissue Sarcoma
NBTXR3, a first-in-class radio-enhancer could improve the treatment of soft-tissue sarcoma.
by Dr. C.H. Weaver M.D. 7/2019
Results from a recent study published in the medical journal Lancet suggest that NBTXR3, a first-in-class radio-enhancer could improve the treatment of soft-tissue sarcoma.
About NBTXR3
NBTXR3 is an aqueous suspension of nanoparticles with a special coating designed to penetrate cancer cells and remain within the tumor in order to enhance the effect of radiation treatment. NBTXR3 nanoparticles consist of Hafnium-Oxide (HfO2) coupled with a negatively charged surface coating which allows it to absorb X-rays to deliver a higher efficient radiation dose. NBTXR3 enhances the effects of radiotherapy by increasing the effective dose of a standard X-ray.
The nanoparticles are inert and are only "switched on" upon exposure to any standard source of radiation and return to their inactive state upon removal of the X-ray energy source. The nanoparticles are designed to be administered by a single injection directly into the cancer before the first radiation therapy session.
Researchers from the Department of Surgery, Institut Curie, PSL Research University, Paris, France, conducted a phase 2-3 clinical trial assessing the safety and effectiveness of NBTXR3 activated by radiotherapy versus radiotherapy alone as pre-surgery therapy for patients with locally advanced soft-tissue sarcoma.
A total of 179 adults with locally advanced soft-tissue sarcoma of the extremity or trunk were enrolled in the study between March 3, 2015, and November 21, 2017. The patients were treated with either a single administration of NBTXR3 before preoperative external-beam radiotherapy or radiotherapy alone followed by surgery to remove the tumor.
Following surgery twice as many NBTXR3 treated patients were found to have experienced a complete eradication of their cancer compared to treatment with radiation alone. Overall 16% of NBTXR3 treated patients experience complete disappearance of their cancer following NBTXR3 treatment. NBTXR3 was well tolerated and no additional side effects were reported beyond what would be expected with radiation therapy.
The researchers concluded that the radioenhancer NBTXR3 represents an attractive addition to the treatment of soft-tissue sarcomas and possibly other cancers.
Reference:Lancet Oncol. 2019 Jul 8. Epub ahead of print.