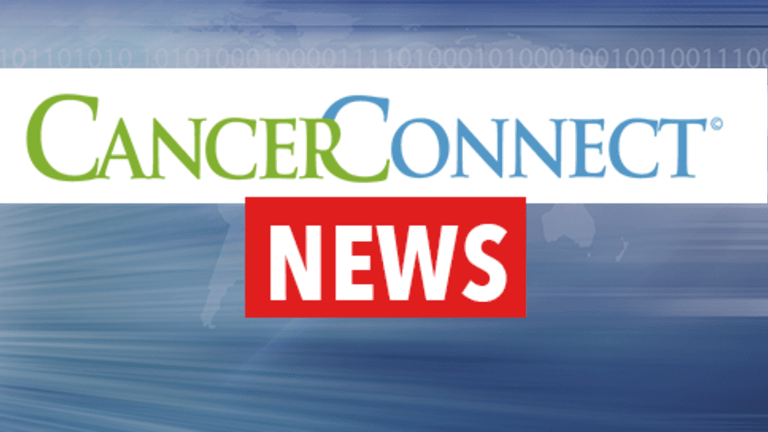 Molecular Markers Detect Cancer Spread in Rhabdomyosarcoma
Molecular Markers Detect Cancer Spread in Rhabdomyosarcoma
According to an early online article published in the journal Cancer, specific tumor markers may help detect cancer spread in patients with rhabdomyosarcoma.
Rhabdomyosarcoma is a soft-tissue cancer that arises from skeletal muscle. It is the most common soft-tissue sarcoma among children. The extent of spread of the cancer from its site of origin helps guide treatment decisions for patients with this disease; therefore, accurately determining the extent or presence of cancer spread is important in order to give patients optimal treatment choices.
One test that can be performed to determine whether the disease has spread from its site of origin is a bone marrow biopsy or aspirate. The bone marrow is spongy material inside large bones. During an aspirate, a needle is placed into bone marrow and cells are drawn out for laboratory tests to detect the presence of cancer cells.
Current tests, referred to as morphologic analysis, are unfortunately unable to detect very low levels of cancer cells. Researchers continue to evaluate different ways to test for cancer spread, particularly among patients whose cancer does not show up on standard tests, such as scans.
Researchers from Italy recently conducted a clinical study to evaluate specific molecular markers in bone marrow aspirates in patients with rhabdomyosarcoma. This study included 40 patients. Researchers used a laboratory test called reverse-transcriptase polymerase chain reaction (PCR) to evaluate these markers.
Researchers determined that the markers MyoD1 and myogenin were significantly correlated with the presence of cancer spread in different subtypes of rhabdomyosarcoma.
Approximately one-third of patients had these markers.
Patients with these markers experienced a significantly poorer survival than those without the markers.
The researchers concluded that the presence of MyoD1 and myogenin through RT-PCR may provide valuable information for patients with rhabdomyosarcoma. Patients with these markers may benefit from more aggressive disease than their counterparts. Further study, however, is needed to determine the potential role of this testing.
Reference: Sartori F, Alaggio R, Zanazzo G, et al. Results of a prospective minimal disseminated disease study in human rhabdomyosarcoma using three different molecular markers. Cancer. 2006; early online publication on March 16, 2006.
Copyright © 2018 CancerConnect. All Rights Reserved.