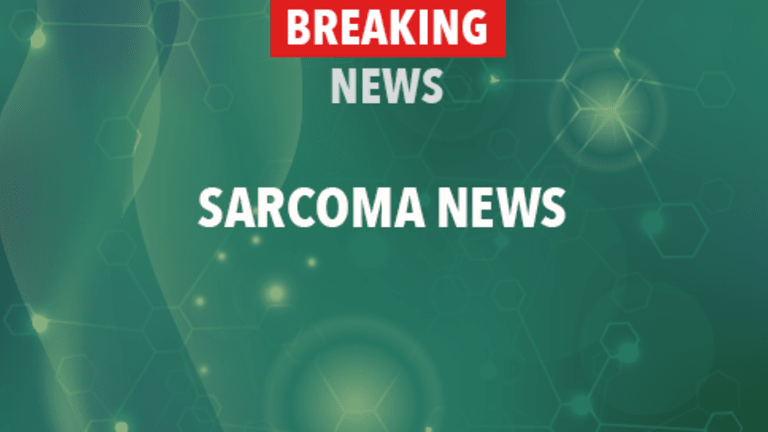 High-Dose Therapy May Improve Outcome for Patients with Relapsed Ewing's Sarcoma
High-Dose Therapy May Improve Outcome for Patients with Relapsed Ewing's Sarcoma
The Journal of Clinical Oncology recently published an article reporting that high-dose chemotherapy for the treatment of relapsed Ewing's Sarcoma is associated with improved overall survival.
Ewing's sarcoma is one type of cancer in the Ewing's Sarcoma Family of Tumors (ESFT)-rare diseases in which cancerous cells affect the bone and soft tissues. They are most common in teenagers and young adults. Ewing's can occur in any bone of the body, although the most frequent sites are the pelvis, thigh, lower leg, upper arm and ribs. Ewing's may also arise in the soft tissues of the body. The prognosis depends on the choice of treatment, the location of the tumor, the size of the tumor, the stage of the cancer (how far it has spread), how the tumor responds to treatment as well as the patient's age and overall health. Even if the tumor is found at an early stage, it is important that the entire body be treated so that undetected disease does not remain. Chemotherapy is designed to destroy the primary tumor as well as any cells that have spread throughout the body. Other treatment options may include surgery, radiation or a combination of both. The overall prognosis for patients with relapsed Ewing's sarcoma is generally poor. Previous studies have failed to show any benefit in treating patients with higher doses of chemotherapy.
In this recent study researchers reviewed the charts of 55 patients diagnosed with relapsed ESFT between January 1, 1985 and December 31, 2002. Thirteen of the 55 had been treated with high-dose chemotherapy (HDT). Results indicated that the average period from the end of treatment until the disease recurred was 17 months. The majority of these recurrences were in the form of metastatic disease (39 patients), though 10 patients had recurrent disease at the original site of diagnosis as well as distant metastasis. Twenty-seven patients (49 percent) achieved a partial or complete response to second line treatment, with an average duration of response lasting 27 months. The overall 5-year survival rate among all relapse patients was 23 percent. Further analysis revealed that second line therapy also improved overall survival (46 percent of patients who responded to treatment experienced improved survival outcomes, whereas none of those with no response had improved survival). Longer periods of relapse-free intervals were also associated with response to second line treatment: 48 percent experienced a relapse-free interval of more than 24 months compared to less than 24 months among 12 percent of the patients. Another factor, which improved the patient's overall survival rate, was the presence of metastasis at the time of original diagnosis. Since all 13 patients treated with HDT also had responsive disease at the time of relapse, further analysis was performed that determined the risk of death was decreased in patients who had a response to second line therapy, received HDT and sustained a relapse-free survival of more than 24 months.
Researchers concluded that HDT for relapsed ESFT appears to be associated with improved overall survival, even after other factors such as the patient's response to second line treatment and their relapse-free interval were accounted for.
Reference: Barker L, Pendergrass T, Sanders J, et al. Survival After Recurrence of Ewing's Sarcoma Family of Tumors. Journal of Clinical Oncology. 2005; 23: 4354-4362.
Copyright © 2018 CancerConnect. All Rights Reserved.