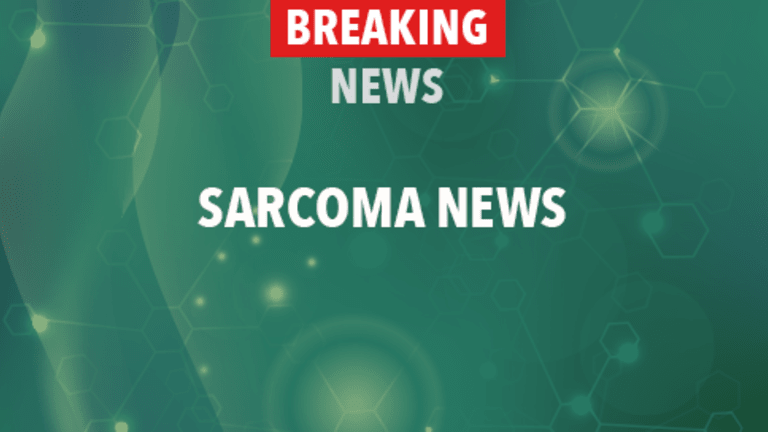 Gleevec® Produces a Treatment Response in Some Patients with Desmoid Tumors
Gleevec® Produces a Treatment Response in Some Patients with Desmoid Tumors
According to a phase II clinical trial published in the Journal of Clinical Oncology, treatment with Gleevec® (imatinib mesylate) reduced detectable disease in 16% of patients with desmoid tumors, and resulted in stable disease in another 21% of patients.
Desmoid tumors, also called aggressive fibromatosis, form in connective tissue. These tumors generally don't spread to distant sites in the body, but they can invade nearby organs and be difficult to control. Desmoid tumors most commonly develop in the abdomen, arms, or legs.
Surgical removal of the tumor is the treatment of choice, but may not always be possible. Other treatment approaches include radiation therapy, hormonal therapy, non-steroidal anti-inflammatory drugs, and chemotherapy.[1]
Gleevec is an agent that is targeted against pathways within a cell that are involved in cellular growth and replication. Gleevec is currently FDA approved for the treatment of certain patients with chronic myeloid leukemia or gastrointestinal stromal tumors.
To evaluate the safety and effectiveness of Gleevec in the treatment of desmoid tumors, researchers conducted a phase II clinical trial among 19 patients.[2] The median patient age was 25 years, and most had tumors involving the abdomen. Ninety percent of the patients had previously been treated with surgery, and most had also received a nonsurgical treatment.
Patients were treated with 800 mg of Gleevec daily. Dose was reduced in patients who had severe adverse effects of treatment.
Three of the 19 patients (16%) experienced a partial reduction in detectable cancer following treatment.
Four other patients had stable disease that lasted for at least a year.
The treatment response in one patient has lasted over three years.
A majority of patients required dose reductions because of adverse reactions to treatment.
The researchers attempted to identify gene mutations that would predict response to Gleevec in patients with desmoid tumors, but were unsuccessful.
The researchers conclude that Gleevec produces a treatment response in some patients with desmoid tumors. With additional work, they hope to identify biologic markers that will help identify those patients who are most likely to respond to treatment.
Patients with desmoid tumors may wish to talk with their doctor about the risks and benefits of participating in a clinical trial further evaluating this or other novel therapeutic approaches. Two sources of information regarding ongoing clinical trials include the National Cancer Institute (www.cancer.gov) and www.cancerconsultants.com.
References:
[1]National Cancer Institute. Childhood Soft Tissue Sarcoma (PDQ®): Treatment. Health Professional Version. Available at . (Accessed March 22, 2006).
[2] Heinrich MC, McArthur GA, Demetri GD et al. Clinical and Molecular Studies of the Effect of Imatinib on Advanced Aggressive Fibromatosis (Desmoid Tumor). Journal of Clinical Oncology. 2006;24:1195-1203.
Copyright © 2018 CancerConnect. All Rights Reserved.