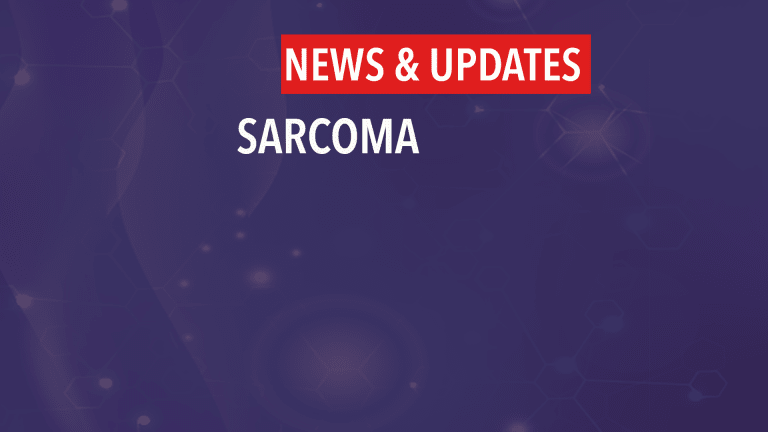 Children with Sarcoma at Higher Risk for Blood Clots
Children with Sarcoma at Higher Risk for Blood Clots
According to results recently published in the Journal of the Clinical Oncology, children with sarcoma are at an increased risk of developing medical complications associated with blood clots.
Sarcomas refer to several types of cancer that originate from many different types of tissues. Each subtype of sarcoma is treated distinctly, depending upon the type of tissue from which the cancer originated.
Study results have indicated that adults with cancer have an increased risk of venous thromboembolic events (TEs), or medical complications caused by blood clots. However, data remain limited regarding TEs in children or young adults diagnosed with cancer.
To further address the question of a possible association between TEs and younger cancer patients, researchers affiliated with the National Cancer Institute and Johns Hopkins University recently conducted a study focusing on younger patients and incidence of TEs within this patient population. This study included 122 children and young adults who had been diagnosed with sarcoma and treated between 1980 and 2002.
TEs were diagnosed in 16% of patients.
TEs were diagnosed in 13% of patients with Ewing sarcoma, 10% of patients with osteosarcoma, 15% of patients with rhabdomyosarcoma, and 33% of patients with other sarcomas.
TEs developed in 23% of patients whose sarcoma had metastasized (spread of cancer to distant sites in the body) at diagnosis compared with only 10% of patients whose cancer had not metastasized at diagnosis.
43% of patients with TEs had no associated symptoms.
The researchers concluded, "Thromboembolism is common in pediatric patients with sarcoma." They also stated, "Children and young adults with sarcoma should be monitored closely for thrombosis."
It is recommended that patients with sarcoma and parents of children diagnosed with sarcoma speak with their physician about monitoring for blood clots.
Reference: Paz-Priel I, Long L, Helman L, et al. Thromboembolic events in children and young adults with pediatric sarcoma. Journal of Clinical Oncology. 2007; 25:1519-1524.