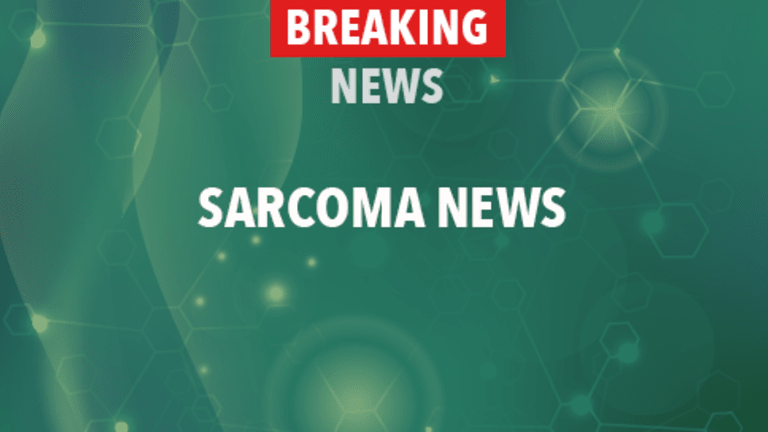 Carbon Ion Beam Radiation Effective in Spinal Sarcomas
Carbon Ion Beam Radiation Effective in Spinal Sarcomas
Radiation therapy with carbon ions is a safe and effective treatment for people with inoperable spinal sarcomas, according to the results of a study published in Cancer.
Sarcomas are a varied group of cancers arising from fibrous tissue, adipose tissue (fat cells), skeletal muscle, smooth muscle, blood vessels, lymph vessels, nervous tissue, mesenchymal cells, bone, and cartilage. Sarcomas comprise 3% of all cancers in adults and 7% of cancers in children. Surgery is standard treatment for spinal sarcomas, but some patients are not candidates for surgery because of their overall condition or the location of their tumor. In these cases, radiation therapy is the next best choice, but conventional therapy may not deliver the desired radiation dose, which reduces the chance of local control of the disease.
Carbon ion radiotherapy (CIRT) is an expensive and highly specialized form of radiation treatment. It requires a specialized facility and equipment. Unlike traditional radiation therapy, carbon ion radiotherapy is precisely targeted to deliver the bulk of its impact at a specific depth within tissue. This means it can enter the patient at a low dose and then deliver a large dose of radiation to the tumor. This type of treatment is the epitome of personalized, targeted treatment—and can spare adjacent tissue from the effects of radiation. CIRT is not yet available in the United States.
Researchers conducted two trials to evaluate CIRT in spinal sarcoma—a phase I/II dose-finding study and a phase II fixed-dose trial. Their analysis included the outcomes of the 47 patients in both studies—24 men and 23 women with a median age of 54. Thirty-five patients had not received prior treatment and 12 had experienced local recurrence after surgery.

After a median follow-up of 25 months, the median survival was 44 months. The five-year rate of local control was 79 percent; five-year overall survival was 52 percent; and five-year progression-free survival was 48 percent. The researchers noted that size and location appeared to play a role in the success of treatment—as none of the 15 patients with a tumor volume below 100 cm3 had a local recurrence, whereas all eight of the local recurrences occurred in patients with larger tumors. Of those eight recurrences, three were within the radiated field, while five were marginal recurrences at the boundary between the spinal cord and the tumor. Twenty patients died—18 of the disease, one of heart attack and one of gastrointestinal bleeding.
The researchers concluded that CIRT appears safe and effective for the treatment of spinal sarcoma.
Reference:
Matsumoto K, Imai R, Kamada T, et al. Impact of carbon ion radiotherapy for primary spinal sarcoma. Cancer. Published early online August 12, 2013. DOI: 10.1002/cncr.28177
Copyright © 2018 CancerConnect. All Rights Reserved.