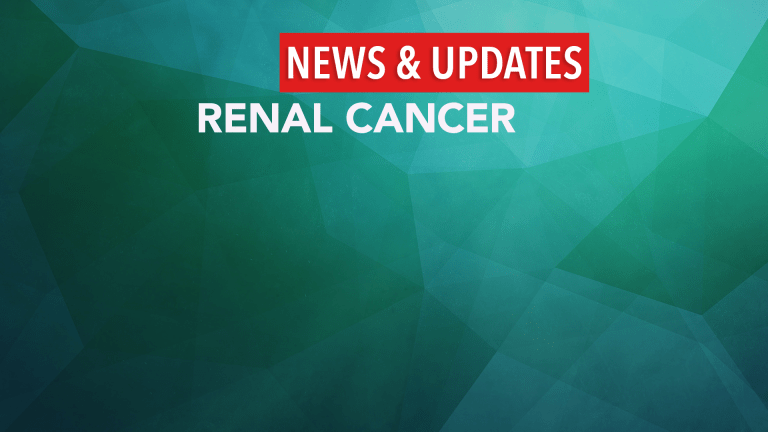 Sutent® Treatment for Kidney Cancer
Sutent® approved for treatment of advanced and early stage renal cell (kidney) cancer.
The United States Food and Drugs Administration (FDA) approved the targeted agent Sutent (sunitinib malate) for treatment of advanced renal cell carcinoma in 2006 and for use in the adjuvant setting several years later.1,2
About Sutent
Sutent is an oral targeted agent that works by inhibiting multiple biologic pathways involved in the growth, replication, and spread of cancer cells. Sutent deprives cancer cells of blood and nutrients needed for growth.
FDA Approves Sutent for Adjuvant Treatment of Renal Cell Carcinoma
The US Food and Drug Administration approved Sutent for the adjuvant treatment of adult patients at high risk of recurrent renal cell carcinoma (RCC) following nephrectomy.2
The approval was based on a multi-center, clinical trial in which 615 patients with high risk RCC were treated with surgical nephrectomy and then received additional treatment either Sutent once daily, 4 weeks on treatment followed by 2 weeks off, or no additional therapy and directly compared. The average duration of survival without cancer for patients taking Sutent was 6.8 years compared with 5.6 years years for those receiving no additional treatment. Sutent was the first medication approved for use following surgery in high risk renal cell cancer.
Approval of Sutent in Advanced Disease
Results from two clinical trials prompted the FDA approval of Sutent for the treatment of advanced RCC. The first clinical trial included 106 patients, and the second trial included 63 patients. All patients had metastatic RCC and had cancer progression following prior cytokine therapy (therapy to stimulate the immune system to fight the cancer). The majority of patients had also undergone the surgical removal of their kidney (nephrectomy).
Overall anticancer response rates were 25.5% in the first trial, and 36.5% in the second trial.
Anticancer responses lasted 27 weeks in the first trial and 54 weeks in the second trial.
Pivotal trial compares Sutent to Interferon
To compare Sutent to interferon in the initial treatment of metastatic RCC, researchers conducted a Phase III clinical trial among 750 patients. Patients were assigned to receive either Sutent or interferon.4,5
Patients treated with Sutent experienced significantly longer progression-free survival than patients treated with interferon.
Progression-free survival was more than twice as long for patients treated with Sutent compared with to those treated with interferon: 11 months with Sutent and five months with interferon.
Anticancer responses occurred in 47% of patients treated with Sutent compared with 12% of patients treated with interferon.
Overall survival was 26.4 months among patients treated with Sutent compared with 21.8 months among patients treated with interferon.
Patients treated with Sutent reported a greater quality of life compared with those treated with interferon.
The researchers concluded that patients with metastatic RCC who have not received prior therapies have improved progression-free survival and improved quality of life if treated with Sutent rather than interferon.
The most common serious side effects reported in these trials included high blood pressure, fatigue, diarrhea, and hand-foot syndrome, fatigue and loss of appetite.
References:
United States Food and Drug Administration (FDA). FDA Approves New Treatment for Gastrointestinal and Kidney Cancer. Available at: http://www.fda.gov/bbs/topics/news/2006/NEW01302.html. Accessed January 2006.
Pfizer. Sutent Prescribing Information. Available at: http://www.pfizer.com/pfizer/download/uspi_sutent.pdf. Accessed January 2006.
Motzer R, Hutson T, Tomczak P, et al. Sunitinib versus interferon alfa in metastatic renal-cell carcinoma. New England Journal of Medicine. 2007; 356:115-124.
Figlin RA, Hutson TE, Tomczak P et al. Overall survival with sunitinib versus interferon (IFN)-alfa as first-line treatment of metastatic renal cell carcinoma (mRCC). Proceedings from the 44th annual meeting of the American Society of Clinical Oncology. Chicago, IL. 2008. Abstract #5024.